12 Tips on Divorce and Business Ownership
Few things in life are as stressful as a divorce. Not knowing where you will stand financially once resolved keeps many people up at night, and with good reason. You may have worked hard to build a business or to accumulate assets and feel that you should not have to share them. This is where divorce and business ownership comes to place.
If you built a successful business, only to have the marriage crumble and are afraid of losing the assets you have generated, you may be having trouble sleeping at night.
Ensuring your financial security as your marriage dissolves is crucial to having peace of mind moving forward, and protecting your assets is critical to this peace of mind. Let's discuss how to safeguard your business so that your financial future is secure once the dust settles from the upheaval your divorce causes.
12 tips on divorce and business ownership to protect your assets
Here are some much-needed tips on divorce and business ownership and how to protect your assets during divorce. These key points are necessary to remember so that you don't mix divorce with a business.
1. Hire a qualified family law attorney immediately
The first and probably most crucial step in protecting your business assets is hiring an experienced, capable family law attorney. Your family law attorney will have experience sorting out business ownership concerns in a divorce and can protect your rights and interests while helping you navigate the complicated legal process.
Your attorney will understand your situation and the options before you and can guide you to make the best choices to protect your business assets. When deciding on a family lawyer, consider their reputation, approach to handling divorce cases, and communication style. You want an attorney you are comfortable working with who understands your goals and fits your needs.
2. Family law attorneys are responsible for a range of services, such as:
Your attorney can advise on several issues impacting your divorce and your business. These could include property division, community property laws, or significant tax-related issues.

Your attorney will prepare and file documents that are related to your divorce. These could include petitions of divorce, property settlement agreements, and prenuptial or postnuptial agreements.

An experienced attorney can represent you in negotiations to reach an agreement you are comfortable with about property division and other issues related to the divorce. They can also represent you if you participate in mediation sessions with a neutral third party.

Litigation is sometimes a fact of life when it comes to protecting your business assets. Your family court attorney will advocate for you to protect your rights and your business interests.
Hiring a qualified family law attorney can be one of the most significant steps you can take toward protecting your business ownership interests when faced with a divorce.
They can provide you with invaluable advice and guidance for achieving the most favorable outcome possible to protect your assets and ensure your financial future.
3. Accurately maintain financial and business records
Keeping accurate financial records in a divorce is the most important thing you can do to protect your business ownership interests.
Be sure to include financial statements, bank statements, tax returns, and other documents relevant to demonstrating business ownership. Your lawyer can use these records to defend your own interests if they become a factor during the divorce proceedings.
4. Have a professional business valuation
It is important to get a business valuation before divorce proceedings begin to determine that assets are distributed equitably in the divorce. You can depend on this to determine the value of ownership interest that you have in your business. Your family law attorney will suggest a qualified business appraiser who can perform an accurate valuation.
5. Protect your business with a prenuptial or a postnuptial agreement
Prenuptial and postnuptial agreements are valuable tools to protect your assets and business interests if a divorce occurs.
These agreements outline how the business will be divided in the unfortunate case of a divorce. Having them crafted by an experienced family law attorney can ensure that the agreement is legal and enforceable.
6. It is essential to separate personal finances from business finances
Even if your business is small, you must keep the finances from your business and your personal life separate.
Be sure that your business bank accounts, credit lines, and credit cards are separated from your personal ones. This will discourage your spouse from claiming your business assets in the divorce settlement.
7. Challenges of commingling assets
Avoid commingling business and personal assets can make it easier to determine which assets belong to the business and which are personal.
Commingling can sometimes happen when business expenses are paid from a personal checking account or a mortgage payment is made from the business account. This can blur the lines between personal and professional expenses.
Going through a divorce and owning a business together makes it even more difficult for the couple. Buy-Sell Agreements Can Be Beneficial Buy-sell agreements are practical tools used to protect business ownership interests when faced with divorce.
These specify what becomes of a business ownership interest when the couple divorces. It outlines how the business must be divided if the marriage ends.
8. Using mediation as a helpful tool during a divorce
A helpful tool when resolving divorce disputes is mediation. This allows a neutral third party to help both former partners to agree on the issues brought up in the divorce. Taking this avenue can reduce the amount of money and time spent on divorce proceedings.
If both partners remain co-owners of the business, or if children are involved, it can preserve a more cordial relationship. Divorce for business owners can be uglier than a normal divorce. It can put some hate aside while figuring out the nuts and bolts of who keeps what in the divorce. Mediation plays a vital role in simplifying between divorce and business ownership.
Related Reading: 

10 Ways Meditation for Relationships Can Help Couples
Watch this video to understand how understanding divorce can help your marriage:
9. Have a strong understanding of community property laws
If you reside in a community property state, it is important to understand how they may affect your business ownership interests if you divorce. In community property states, assets that were attained during the marriage fall under the community property umbrella.
They are subject to even distribution in the case of a divorce. This includes businesses that were gained during the marriage.
Your experienced family law attorney can help you identify any exceptions to this rule that might apply to you and your business. Speak to them about the rights and options that you are entitled to under community property laws.
10. Keep lines of communication open
Divorce is fraught with hatred, but communicating with your spouse throughout the divorce process can be helpful. Working together to divide assets fairly can reduce the expenses incurred in the divorce.
It can also save time and make the process less taxing for both parties.
Express your concerns and goals to your family law attorney so that they may help you devise a plan for protecting your business interests.
Related Reading: 

Open Communication In a Relationship: How to Make it Work
11. Intellectual property should be protected
While sorting out the physical assets that must be divided in a divorce, do not forget about intellectual property. These must be divided too. They include things like the following:
Patents

Trademarks

Copyrights

Trade secrets
If your business owns intellectual property, you must take measures to protect it during your divorce. Talk to your attorney about registering trademarks, applying for patents, and signing nondisclosure agreements with your employees.
"Nothing is Certain Except for Death and Taxes" – Benjamin Franklin
Consider the significant tax implications you may experience if you divorce while owning a business. To minimize your tax liabilities, working with a qualified tax professional is crucial. They can advise you about transferring business or asset ownership to take advantage of tax deductions or restructuring your business.
12. Making plans for your future
Divorce is difficult and is an emotionally draining process. While your mind may be in the thick of what you currently face, you must start planning for your future. This means developing a new business plan or restructuring your current business to outline new arrangements for ownership.
You also want to develop a new personal financial plan demonstrating the alterations in income and assets. Illustrate how your personal finances will be affected post-divorce.
Key notes
Going through a divorce can be a deeply destabilizing process, emotionally and financially. Divorce with a business involved can get really tricky. Ensuring that your finances are more stable can detract from some of the stress you may be experiencing. Take the following measures to ensure your business interests are protected:
Retain a skilled family law attorney.

Maintain detailed financial records. Document personal and business activity.

Conduct a professional business valuation.

Consider a prenuptial or a postnuptial agreement.

Separate your personal and business finances.

Avoid co-mingling your assets.

Talk to your attorney about buy-sell agreements.

Mediation can be a helpful tool.

If you are in a community property state, understand how the laws apply to you.

Try to keep an open line of communication with your soon-to-be ex-spouse.

Protect your business's intellectual property.

Speak with a tax professional to ensure your assets are protected from excess taxes.
Make conscious choices to protect your business
When facing the difficult prospect of a divorce and business ownership, especially when your business is at stake, you may not know what to do next. But taking the above steps and working with a knowledgeable family law attorney can aid you in protecting your business interests.
The choice to end a marriage is a complicated one. Business ownership further complicates the entire process. Allow a family law attorney to protect your assets as you move forward with this challenging process.
Share this article on
Want to have a happier, healthier marriage?
If you feel disconnected or frustrated about the state of your marriage but want to avoid separation and/or divorce, the marriage.com course meant for married couples is an excellent resource to help you overcome the most challenging aspects of being married.
Learn More On This Topic
You May Also Like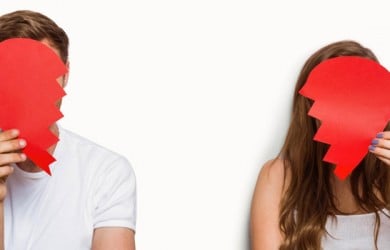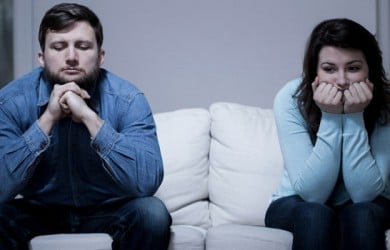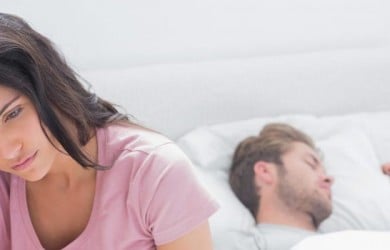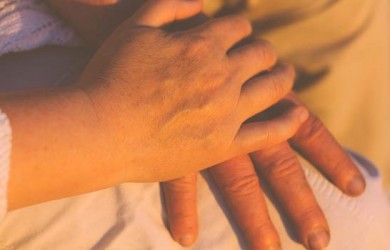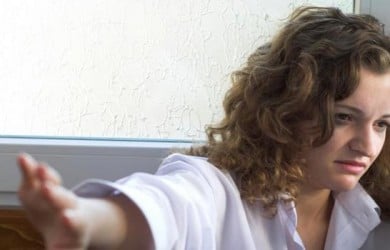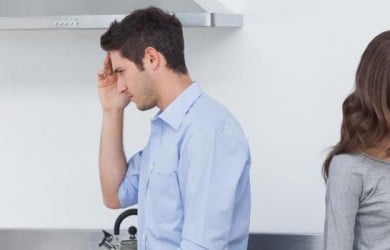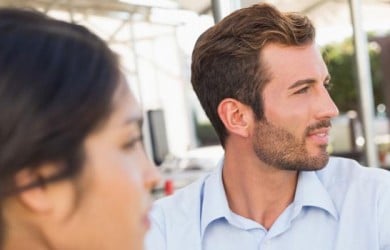 Popular Topics On Marriage Help