8 Business Quotes for a Successful Work Life and Marriage
It doesn't matter who you are, or where you come from, words have a powerful effect. Not just in inspiring us to be better versions of ourselves, but also in reminding us at times of weakness, exactly why we are doing what we are doing.
Business advice quotes help us to focus, they motivate us and keep us moving forward. Even when all we want to do is quit. Which is why they are also perfect for reminding us how to maintain our marriage too!
Reading the best business advice quotes that you can find has a double benefit. It teaches us productivity hacks that we all should know about and at the same time delivers poignant and essential reminders of what it takes to maintain a happy and fulfiling marriage.
Afterall the road to success in business or in marriage is not always easy, we often need a lift along the way.
The beauty of keeping a list of the best business advice quotes handy puts you in control. You'll always have something to refer to, at times of need and you can curate your list specifically for your needs.
Here are a few of our best business advice quotes, and the reasons why we love them.
1) "If it was easy, everyone would do it' – Unknown
(but probably said by every successful person!)
This is simply one of the best business advice quotes out there and it's also a perfect quote for maintaining a long and happy marriage too!
So many people give up just before they find success, or leave just because they've hit a few rocks. Of course most of us realise this, but still, when the chips are down we stop. The pathway to business success appears to be risky, challenging and difficult and that can be just the same in a marriage.
This path is often hardest in the early stages and frequently occurs without the cushion of safe land (such as a regular paycheck to cover your basic needs, or the benefit of experience both as a couple and in business). Pressures, fear, or self-doubt can cause the best of us to jump back into our boxes fast.
No successful person will say that their road to success was easy. And no marriage has been happy consistently.
If you find yourself thinking about quitting, at least try to find a compromise. Perhaps you can find something to do 80% of the time that will bring home the bacon, and the remainder of the time, you continue your pursuit. Perhaps you can assess the difficulties you face so that you can decide how serious they really are before making a decision.
If you are doubting yourself, take smaller steps to prove to yourself that you can do it. If you are working through a difficult time in your marriage take small steps to prove to each other that you can get through it.
Each time you have proof, push yourself to break another new boundary and in no time at all, you'll achieve the success you desire. And someday, you'll be the person repeating the above quote
2) "Success belongs to those who believe in the power of their ideas" – Michael Irwin
Self-doubt can be the killer of dreams and the best ideas. If you believe in what you are working toward, you will have no option but to bring it into reality. It will seem to be as if by magic. Believe in your business, believe in your marriage and you will find success.
3) "Success is a lousy teacher, it seduces smart people into thinking that they can't lose" – Bill Gates
Even if all you've ever achieved is the success, you will be better, stronger and much more resilient if you practice due diligence at all times. Planning for a loss, and paying attention to the finer details ensures that you are able to cope with any losses. This is something that those who have lost understand. In a marriage appreciating each other and what you have ensures that you don't become complacent.
There's no better lesson than a touch of humility.
4) "Learning is a treasure that will follow its owner everywhere" – Chinese Proverb
There's a reason why they say 'knowledge is power'. Taking the time to learn and grow both in the lessons that you learn from your husband or wife, and in the knowledge that you seek, will repay you tenfold throughout your lifetime.
5) "Ignore everyone else, and just do what you want to do" – David Ralph
The best ideas often receive the most ridicule. There's always going to be somebody who doesn't think you can do something. This business advice quote will remind you to keep on doing what you do best and will remind you to stay true to each other inside your marriage, regardless of what others think.
6) "More often than not I find myself in situations where I have no idea what I'm doing and I feel no shame in doing that' – Casey Neistat
There isn't a person in the world who knows what they are doing all of the time. Acknowledge this. Embrace it and not only will you enjoy a wonderful and healthy marriage but this quote will go down as being the best business advice quote you have ever heard.
7) "You can have everything you want in life if you just help others to get what they want" – Zig Ziglar
Is this not the best business advice quote ever? It's certainly one of the most valuable marketing advice quotes we've ever heard. There's always a way to help others, regardless of your skill level and expertise. It's the perfect business model to use, and the strongest foundation for a successful business. But there's more, some of the best marriages work because both parties pay attention to helping each other to get what they want.
8) "There's a way to do it better, find it" – Thomas Edison
Always seek out smarter ways to do things, and you'll be blessed with more time, and better outcomes and then you can enjoy more fun in your marriage. Enough said!
Share this article on
Want to have a happier, healthier marriage?
If you feel disconnected or frustrated about the state of your marriage but want to avoid separation and/or divorce, the marriage.com course meant for married couples is an excellent resource to help you overcome the most challenging aspects of being married.
Learn More On This Topic
You May Also Like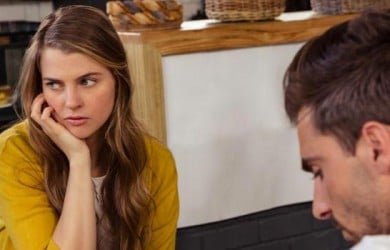 Popular Topics On Married Life