10 Ways Meditation for Relationships Can Help Couples
All relationships have ups and downs, and it can be frustrating to be stuck in a rut with your favorite person. Thankfully, meditation for relationships can help you and your partner come together and learn new ways to communicate.
Meditation is the practice of focusing intentionally on something – like our romantic relationship. It can help us focus and be more present with our spouse. In the age of social media and smartphones, focus is something we could all use more of.
If your relationship could use a pick-me-up, learning how to meditate for healing may be just what your marriage needs to get back on track.
How can meditation help in resolving an unhealthy relationship? Keep reading to discover how purposeful contemplation can help bring forgiveness and compassion back into your love life.
10 ways meditation can heal an unhealthy relationship
Meditation for relationships is not a replacement for counseling, but it can help couples to better their headspace and build healthier relationships.
Here are some ways relationship healing meditation can improve your marriage.
1. It reduces stress
Meditation can help by reducing your anxiety.
Life can be stressful, and sometimes we take our stress out on those closest to us. We may feel that because they love us unconditionally, they'll always stick around, even if we treat them like dirt sometimes.
If your partner has become the target of your anxiety, relationship meditation can help.
Research shows that mindful practices like meditation reduce anxiety-related behavior like panic attacks.
Related Reading

: 

10 Ways to Have Stress-reducing Conversations With Your Partner
2. It helps you understand what you want
How can meditation help in resolving an unhealthy relationship? By helping you figure out what you want out of life.
Your relationship can't grow to its full potential if you don't know what you want (or need) out of romance to feel fulfilled.
Meditating gives you the unique opportunity for self-reflection on your strengths and weaknesses and what you want out of life.
3. It improves your concentration
Perhaps, nothing sinks romance faster than checking your phone or letting your eyes wander while your spouse tries to converse with you.
Miscommunications and misunderstandings can lead to relationship exhaustion and frequent frustrations.
Smart devices have made it easy to be distracted, and studies show those who multi-task (such as checking their phone while trying to interact with their partner) are less empathetic and contribute to relationship dissatisfaction.
The good news is that mindfulness meditation has improved attention spans and accuracy when performing a task.
Meditation for marriage can do the trick if you want to retrain your brain to focus on one thing at a time and give your partner your full attention.
4. It makes you kinder
One experiment in mindfulness reported meditation often creates kinder, more tender, compassionate, and sympathetic individuals. Those practicing mindfulness meditation also spoke with more warmth to others.
These are all the perfect ingredients for a more meaningful, tender relationship.
Those who practice mindful couple meditations together will likely notice an improvement in how they speak to and treat their spouse.
5. It encourages you to open up
Meditation for relationships can encourage partners to open up about their thoughts and feelings.
Instead of sitting in an unhealthy or unsatisfying relationship, partners can use couple meditation to open up the lines of communication.
Communication is the cornerstone of a healthy marriage. Couples who know how to open up benefit from the closeness that comes from communication and also increase their problem-solving skills as a unit.
Want to know how to meditate for healing this way? Stick to meditations that put you in your partner's shoes and focus on kindness.
Related Reading

: 

125 Words of Encouragement to Inspire Your Women
6. It improves forgiveness
It isn't easy to forgive someone. When we are hurt by someone who loves us, the sting can take ages to dull.
Meditation for relationship forgiveness can be powerful.
If you and your spouse are working through some past or present hurt, meditation and a relationship therapist can hurt.
Guided meditation for couples can help you focus on what is drawing you apart and focus on what really matters. When you forgive past mistakes, you can set your relationship up for compassion, understanding, and strength.
7. It gives you reasons to be grateful
One tip on how to meditate for healing is to allow meditation to change your perspective.
Couples meditation can help you block out the things that are causing you unhappiness and center your thoughts around what makes you happy. Think about the things you love and appreciate about your partner.
Couples are happier when their partners show appreciation for them. Research shows gratitude also moves partners to regularly engage in that ever-so-important relationship maintenance – which will keep your love strong and secure for years to come.
8. It helps you sleep
As we learned, meditation for relationship anxiety can reduce stress. Not only does this make you happier, but it can also improve your sleep.
Relaxing your mind and body with relationship meditation boosts the natural melatonin produced in your body. This makes it easier for you to fall asleep.
There are many benefits to getting enough sleep, such as reducing your risk of serious health problems, but rest can also improve your relationship. Those who get adequate rest increase their productivity and their mood.
When you feel happy and accomplished, it rubs off on your home life. After a good night's rest, you may notice that your partner interactions are more positive.
Related Reading

: 

5 Tips to Enjoy a Nights Sleep Without Crossing Your Partner
9. It helps you understand yourself better
Meditation and personal growth can walk hand in hand.
When you do meditation for relationships, you take time to focus on yourself, who you are, and who you want to be.
The better you know yourselves, the easier it will be to come together as partners and learn how to please each other.
10. It helps you stay positive
When practiced regularly, meditation can make you a happier person.
Self-care can improve your mood. Throughout 47 trials with 3515 participants, research shows that meditation improves anxiety, depression, and pain. Meditation creates a sense of calm and peace in your mind and body when practiced daily.
The happier you are, the better you will communicate with your partner and treat them with kindness.
Check out this video by Breathwork Specialist Eileen Fein as she explains how to practice forgiveness with meditation:
How meditation strengthens feelings of connection
Guided meditation for couples can help bring you closer to your spouse.
As mentioned, couples' meditation can help you feel calmer and happier. When you are calm, collected, and connected, you make it easier for your spouse to approach you.
This connection boosts emotional intimacy, strengthening your marriage for a lifelong, fulfilling relationship.
Another benefit of relationship meditation is the positivity it creates. Positivity breeds positivity, and the happier and kinder you are with your spouse, the more likely they are to prioritize your happiness.
Some commonly asked questions
Still curious how can meditation help in resolving an unhealthy relationship? Here are some common questions you may have when considering relationship meditation.
How can meditation help resolve an unhealthy relationship?
Learning how to meditate for healing is a wonderful step in improving communication and bringing peace into your marriage.
There are many benefits to meditation for relationships, but it is by no means a replacement for relationship therapy. If your marriage is in a physically or emotionally unhealthy place, seeing a counselor can help.
How do you meditate in a relationship?
Couples' meditation is a great way to bond and grow as partners.
Like with any therapy, both partners must be willing to put their all into meditation for relationships to be successful.
Sit together and create an intimate connection by breathing together. If you find partner meditation distracting or cannot take it seriously with someone in the same room as you, feel free to do your relationship mediation separately.
Both partners taking the time to learn how to meditate for healing and growth in your marriage is more important than being in the same room while you do it.
Many think of meditating and get the image of someone with crossed legs and closed eyes sitting on a yoga mat. But the truth is, to meditate simply means to think deeply about a subject at length.
You can meditate on your relationship with your spouse by talking intently about where your marriage is going and opening up about your thoughts and feelings.
Final takeaway
Learning how to meditate for healing can create a sense of inner peace.
Couples' meditation can make you kinder, improve communication, reduce stress, and encourage forgiveness.
The more couples meditate together, the stronger their relationship will be. But, if your relationship is in real trouble, relationship therapy can help in ways meditation can't.
Don't delay making your marriage the strongest and happiest it can be.
Share this article on
Want to have a happier, healthier marriage?
If you feel disconnected or frustrated about the state of your marriage but want to avoid separation and/or divorce, the marriage.com course meant for married couples is an excellent resource to help you overcome the most challenging aspects of being married.
Learn More On This Topic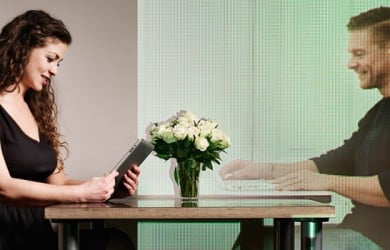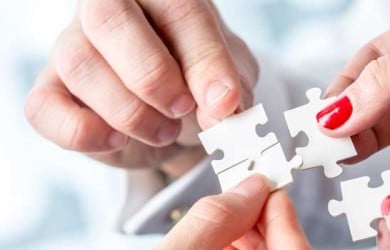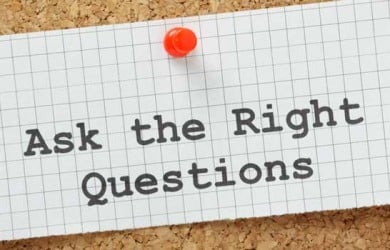 You May Also Like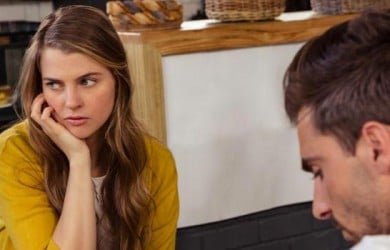 Popular Topics On Married Life