How an Annulled Marriage Is Different From a Divorce
Marriage is a sacred union between two people who love and respect each other.
Unfortunately, reality isn't like that. Not all unions stand the test of time, and people realize it's better to go their separate ways.
When faced with challenges in a marriage, some couples typically consider two legal options for ending it: divorce or annulment.
Let's explore the concept of an annulled marriage, shedding light on what it is and how it differs from divorce.
What is the definition of a marriage annulment?
What does annulment of marriage mean?
A marriage annulment is a legal declaration declaring a marriage null and void, erasing it from existence as if it never happened.
Unlike divorce, which terminates a valid marriage, an annulment retroactively invalidates the marriage as if it was never legally binding in the first place.
Annulled marriage often happens when circumstances make the marriage fundamentally flawed or voidable from the beginning.
Such conditions may include fraud, bigamy, impotence, or a lack of consent.
An annulment aims to treat the marriage as if it never occurred, sparing both parties from the legal and financial obligations associated with divorce.
What are the differences between annulments and divorces?
Now that we know what annulled marriage means, let us discuss the difference between annulled and divorced cases.
Annulment vs. Divorce:
1. Legal status:
Annulment:

Annulled marriage declares the marriage to be null and void, as if it never existed legally.

Divorce:

Terminates a legally recognized marriage.
2. Grounds for dissolution:
Annulment

: Requires specific grounds such as fraud, bigamy, impotence, mental incapacity, or lack of consent.

Divorce:

Can be initiated without proving fault, often citing irreconcilable differences.
3. Timeframe:
Annulment:

Typically, there's no waiting period; it's effective immediately as long as you provide the needed documents.

Divorce:

Involves a waiting period mandated by state law, ranging from months to years.
4. Financial implications:
Annulment

: Generally, each party retains its assets without spousal support obligations.

Divorce:

Involves property division, alimony, and potentially child support, following state guidelines.
5. Child custody and support:
Annulment:

Custody and support arrangements can be complex, similar to those in divorce cases.

Divorce:

Courts decide child

custody

and support based on the child's best interests.
6. Social stigma:
Annulment:

This may carry less social stigma, as it suggests the marriage was invalid from the start.

Divorce:

Historically, it has been associated with more social judgment.
7. Religious considerations:
Annulment:

Acknowledged and granted by some religious institutions as a means of ending a marriage.

Divorce:

This may conflict with religious beliefs in some faiths.
8. Records and documentation:
Annulment:

Often leads to the marriage record being sealed or marked as "annulled."

Divorce:

The marriage record typically remains unchanged, with a divorce decree added.
What are the 5 benefits of marriage annulment?
Now that the annulment marriage definition and its difference from divorce are clear. We want to know the benefits of having an annulled marriage.
Here are the 5 benefits of obtaining a marriage annulment:
1. Legal clean slate
An annulled marriage is erased from a legal standpoint, giving both parties a clean slate. This can be beneficial if entered under false pretenses or if voidable due to certain grounds.
2. Financial independence
Annulments usually preserve each party's financial holdings, unlike divorce, which can involve contentious property division.
3. Avoiding stigma
Annulments may be viewed more favorably than divorce in some social and religious circles, as they suggest the marriage was invalid.
4. Religious considerations
An annulment may be preferred over a divorce by those with strong religious beliefs because it aligns better with their faith's teachings, and some religious institutions accept it as a way to end a marriage by their doctrine.
5. Potential alimony and child support benefits
An annulment can affect spousal and child support, potentially providing financial benefits.
How do you annul a marriage: 9 ways
"How can I get an annulment? I want to learn how to annul a marriage."
There could be many reasons why a couple would choose to file an annulment. Knowing these reasons can help determine if you have valid ways to request an annulment of marriage.
Here are 9 ways to annul a marriage:
1. Lack of consent
An annulment may be possible if one or both parties did not give full and free consent to the marriage due to coercion, duress, or fraud. For instance, if one spouse was forced into marriage against their will, an annulment may be pursued.
2. Bigamy or Polygamy
An annulment can be sought if it's discovered that one of the spouses was already legally married to someone else at the time of the marriage, making the subsequent marriage invalid.
3. Impotence
If one party is unable to engage in sexual relations and this condition was not disclosed before marriage, it can be a basis for annulment, especially if the other party was unaware of the impotence.
4. Fraud or Misrepresentation
An annulment may be granted if one spouse misrepresented critical information before the marriage, such as hiding a criminal history or concealing a significant aspect of their identity, like their infertility.
Infertility is a silent battle. Some people have a really hard time coping with infertility.
This is why Kati Morton, a licensed marriage and family therapist shares some insights on how you can cope up with infertility issues. Watch the video:

5. Mental incapacity
If one of the spouses lacked the required mental capacity to understand the nature of the marriage at the time of the ceremony due to severe mental illness or intoxication, an annulment might be considered.
6. Underage marriage
In cases where one or both parties were underage and didn't have proper parental or legal consent, the marriage can often be annulled.
7. Incestuous marriage
Marriages between close blood relatives, such as siblings, parents, and children, are generally prohibited by law and can be annulled.
8. Non-consummation
If a couple has not engaged in sexual relations since the wedding, some jurisdictions allow for annulment on these grounds.
9. Religious annulment
Some religious institutions offer annulment processes that can be separate from the legal process.
Obtaining a religious annulled marriage may be necessary for individuals with strong religious convictions.
Annulment requirements vary by jurisdiction, and the legal process can be complicated.
If you are considering an annulment, it is important that you first consult with an experienced family law attorney to understand your legal requirements and available options.
Commonly asked questions
Here are some more common questions people typically have in matters of legal dissolution of marriage. Let's have a look at them and understand this topic further.
How to start getting an annulment?
"I aim for an annulled marriage. How can I start?"
Contact a family law attorney specializing in annulments and gather all relevant marriage documents and evidence. Understand everything about the process.
File a formal annulment petition with the appropriate court, comply with legal notice and hearing requirements, and await the court's decision.
Follow any court-issued orders if the annulment is granted.
How long can you be married and still get an annulment?
The time limit to obtain an annulment varies by jurisdiction and depends on the specific grounds for annulment.
There is no strict time limit in many places, and specific grounds, such as fraud or bigamy, can be invoked even after many years of marriage.
It is crucial to consult a family law attorney promptly if you believe your marriage qualifies for annulment, as specific grounds have a statute of limitations.
How do you get a Catholic marriage annulment?
"Is it possible to have an annulled marriage in our religion? We're Catholics."
To obtain a Catholic marriage annulment, speak with your parish priest or a representative from the marriage tribunal.
The next step would be to collect the needed documents and complete the required forms with their guidance.
The tribunal will review your case and, if approved, adhere to any instructions provided by the tribunal, which may involve additional steps or counseling.
How long does it take to get an annulment?
"How long do you have to annul a marriage?"
The time for an annulment varies by location, case complexity, and mutual agreement.
Straightforward cases may take a few months, while more complex issues can extend to a year or more.
In some jurisdictions, waiting periods or additional court hearings might add to the timeline.
It's essential to consult with a family law attorney familiar with your local laws and procedures to get a more accurate estimate for your specific situation.
Is an annulment easier than having a divorce?
We can't say that an annulled marriage is easier than divorce since every case will depend on the circumstances.
An annulment can be simpler if its grounds are clear-cut, such as fraud or bigamy.
However, an annulment may be more challenging if the grounds are disputable or one party opposes it.
Divorce, while typically more straightforward, can become complex if issues like asset division or child custody are contentious. The ease of either process varies based on individual situations.
Make an informed decision
Choosing to have an annulled marriage is never easy. It's a deeply personal journey, and the choice between an annulment and divorce hinges on unique circumstances.
An annulment can end a marriage and prevent legal and financial complications, but only under certain circumstances.
In contrast, divorce provides a more commonly accessible means to dissolve a marriage but may entail complex asset division and support arrangements.
Ultimately, consulting with legal professionals well-versed in family law is essential to make informed decisions that align with one's situation and legal requirements.
Share this article on
Want to have a happier, healthier marriage?
If you feel disconnected or frustrated about the state of your marriage but want to avoid separation and/or divorce, the marriage.com course meant for married couples is an excellent resource to help you overcome the most challenging aspects of being married.
Learn More On This Topic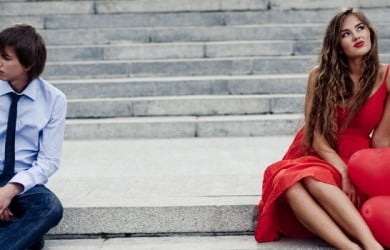 You May Also Like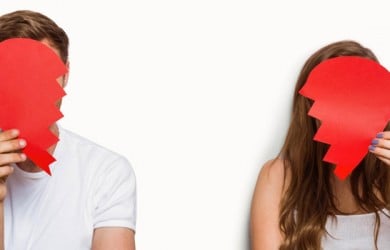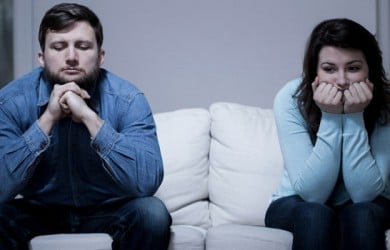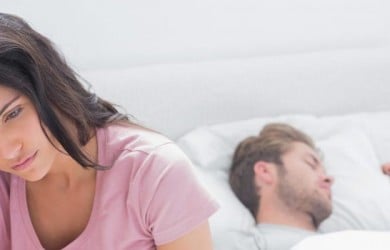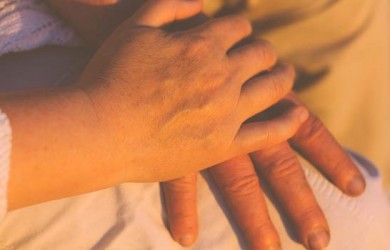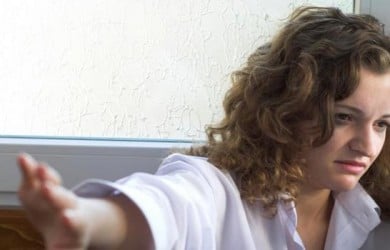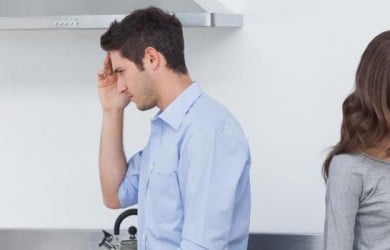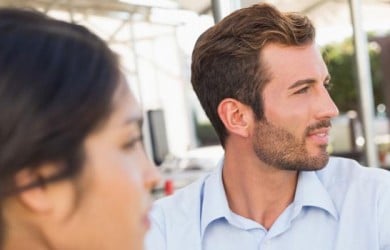 Popular Topics On Marriage Help