Everything You Need to Know About Sham Marriages
Have you ever heard of a sham marriage? This is a type of marriage that isn't entered into for the right reasons. Keep reading for more information on this type of marriage and what the specifics and consequences related to it are. You may be surprised at what you learn.
What is a sham marriage?
A sham marriage is a marriage where the persons involved have decided that they do not intend to build a life together.
They are likely getting married so that one person will be able to gain citizenship in the country where the other person lives or for some other reason other than love and companionship.
These marriages will end in divorce once the person is able to gain citizenship or whatever purpose they need out of the marriage. The couple may have an arrangement where one party will pay the other party for the marriage.
Are you having double thoughts about getting married? Check out this video for some clarity:
What is the purpose of a sham marriage?
In many cases, a sham marriage occurs when one person wants to become a legal resident of the other person's home country. In many places, if you marry someone that is a legal resident of a country, it makes it easier to become a resident of the country yourself.
Some may face deportation, or their visas have expired, and they need a reason to stay in the country they live in. This often occurs when individuals are in the country already but may not be able to stay. They will find a citizen to marry and come to an agreement with them.
Is sham marriage illegal?
This type of marriage is illegal in almost every situation. This means if you have one, you are in danger of getting in trouble with the authorities in a number of different ways.
However, there are ways you can learn more about how to get out of a sham marriage if this is what you want to do before you see the repercussions of your marriage.
You can search online or meet with a lawyer to find out more about how you can protect yourself in your area. This may be able to offer a bit of a buffer between you and law enforcement in the case that your marriage is found out or deemed a sham.
On the other hand, a lawyer may also be able to tell you how to annul the marriage and protect yourself from your spouse as well. This may be very pertinent information to you if they have threatened you in any way or they want something out of you.
Types of sham marriages
When it comes to fake weddings, there are a few major types that people may utilize. Each is slightly different, but they are all considered shams in many countries. This means they will cause you to likely be investigated and face issues if you opt for one.
Marriage of convenience
One type is called a marriage of convenience. This occurs when a couple gets married for business connections, fame, or another arrangement without having any sort of real relationship with each other. These marriages may be popular in certain areas or within specific sectors of business.
Green card marriage
Another type is a green card marriage. If a person is marrying another person for the sole purpose of being able to obtain a green card, this is something that is illegal and is also dishonest.
If someone wants to marry you to stay in a country or become a citizen in the easiest way possible for them, this is something that may lead to legal ramifications.
For many, there are a number of ways to become a citizen of a country or gain a green card without having to marry someone that is a resident of the country they seek to live in.
Fake marriage for immigration
A marriage for immigration status is similar and involves a couple where one party is trying to gain a certain immigration status by marrying a citizen of the region.
This is considered to be a way to get around the immigration policies of a particular country, which is not something you want to do.
Reasons for sham marriage
When it comes to this type of marriage, there are a few reasons why people may think it is a good idea. This does not mean it is a good idea for any of these reasons, especially when you think about how it can affect your freedom and the rest of your life.
Money
In some instances, the person that wants to stay in the country or feels like they can benefit from a citizen may offer money to the other party. This can be any amount they agree on, which is usually paid after the marriage takes place.
Even if you are down on your luck or are struggling financially, this is unlikely to be a good way for you to make money, especially since you are marrying a stranger. They may not be telling you the whole story or may be trying to take advantage of you.
Benefits
Someone may be trying to obtain benefits from another party by marrying them. This is seen when a person marries another person for fame or business connections. While this isn't illegal in every marriage, it is illegal when you don't have a life together as well.
For instance, if you have a spouse that you married for prestige, but you don't live with them and you have intimate relationships with other people, this is likely considered a fake marriage, which could be against the law.
The most important aspect of a marriage is that you intend to build a life with one another. When you do not, this is something that is not considered to be a real marriage.
Related Reading:

  

15 Amazing Benefits of Marriage for a Man
Staying in a foreign country
Another reason someone may think that this type of marriage is a good idea is because they want to stay in a foreign country. If this is your sole purpose for marrying someone, it isn't a good one.
There are usually many different ways for you to be able to apply to stay in a country, although this isn't the case for everyone.
Keep in mind if you fall in love with someone that is a citizen and you want to marry them because you love them and want to start a life with them, and this marriage will also help you stay in a specific country, this is not illegal.
Consequences of a sham marriage
Anytime you have a fake marriage, it could lead to you having to deal with serious consequences, which will differ, depending on the country you are in.
Legal penalties
There are numerous legal penalties involved when it comes to sham marriage, in a number of different countries. This may range from a hefty fine to imprisonment in many locations.
Moreover, there will likely be a complete sham marriage investigation that you have to go through, which can be the undoing of your marriage.
If you are considering entering into this type of marriage, here is a look at other consequences you may be subject to.
Negative impact on immigration status
When you are in a marriage that is set out to defraud a country's immigration policies, this may cause you to be unable to be a citizen of this place, or you may have to move to a different country or go back to the country that you were born in.
This might be devastating if you were already living in the country in which you were trying to gain permanent status in. Consider this before entering into a sham marriage of any kind.
Personal consequences for both parties
If you have ever been married before, you may understand how your partner is privy to some of your most intimate details, including your financial status, bank accounts, private information about you, and more.
If you get married to a stranger, you should understand that they may be aware of these details about you.
They could then use these things to create fraud or blackmail you, even if you have obtained a divorce or severed ties with them. This is why it is crucial to prevent marrying people that you don't know.
Keep in mind that not everyone knows that they are in a sham marriage. One party may think the bond they have is real. However, this may not protect them from prosecution or the consequences of different types.
How to prevent sham marriages
In some countries, there are specialized law enforcement agencies and authorities that specialize in locating and prosecuting sham marriages. There are also a number of ways to report sham marriages as well.
Besides that, there may be additional ways to prevent sham marriages, which can be utilized on a personal level as well as from a law enforcement standpoint.
Stricter immigration laws
One way that may make a significant impact on this type of marriage is stricter immigration laws. Special attention could be paid to people that are trying to skirt immigration policies, where they are unable to obtain citizenship if they enter into a fake marriage of any kind to do this.
In some areas, immigration policies are already rather strict, so it may be more helpful to keep the laws and languages simple and make sure that they are designed to stop sham marriages and not harm people that are trying to get married in a legal manner.
Increased penalties for fraud
There may need to be additional penalties for fraud as well. These could be things like not being able to enter the country that you have been trying to defraud for a number of years or have additional consequences related to when fraud is found.
Authorities in different countries may be able to come to an agreement on better or stricter punishments for offenders, depending on what the circumstances are.
Improved verification processes
When people that are not from the same place want to get married in a specific country, they may need to go through a verification process in order for their relationship to be authenticated.
At the same time, it would be important to be fair to all couples since this may cause couples that are in love and want to start a family to have to go through the same process.
However, there may be signals and signs of a fake marriage versus a real marriage that could be paid attention to.
Don't make marriage a matter of benefits
There are a number of reasons why a couple may enter into a sham marriage. They may be trying to gain citizenship or stay in a certain country, or they might be trying to get special benefits or privileges because of their partner's status.
It is important to know that this type of marriage is illegal in many different places, so if you plan to enter into one, there are numerous consequences that you may face.
You should also know that these consequences may not only pertain to you and the person you intend to marry but also to anyone that helps you get married, even if they don't know the circumstances.
This is why it is necessary to make sure that you only marry someone that you intend to spend your life with since this is the basis of a healthy relationship.
It is also unlikely to cause you to face legal and monetary repercussions throughout your life in the same way that a fake marriage would.
If you are trying to get out of a fake marriage situation and need help, you can talk to a lawyer for advice or search online for resources that may be able to lend a hand.
You should never have to marry someone if you don't want to, so reach out for support if you need to. It may be able to save you from having to pay a serious fine or spend time in jail.
Share this article on
Want to have a happier, healthier marriage?
If you feel disconnected or frustrated about the state of your marriage but want to avoid separation and/or divorce, the marriage.com course meant for married couples is an excellent resource to help you overcome the most challenging aspects of being married.
Learn More On This Topic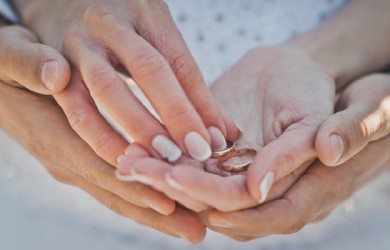 You May Also Like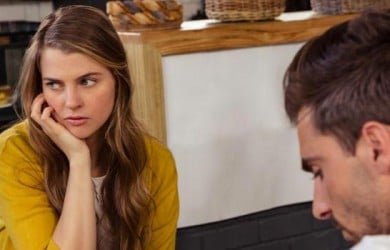 Popular Topics On Married Life