Everything you need to know about domestic violence counseling
Are you feeling cut off from family and friends? Do you find yourself making excuses for your partner or your bruises? If you're feeling guilty, confused and scared, perhaps even angry, domestic violence counseling might be the glimmer of hope that you need.
Defining domestic violence counseling
1 in 3 women and 1 in 4 men have been subjected to some form of domestic violence in the US, according to NCADV. Whilst things are gradually changing, for centuries violence against a stranger was labeled assault but violence against a romantic partner was simply a family problem.
Today, the UN defines domestic violence or "intimate partner" violence as "a pattern of behavior in any relationship that is used to gain or maintain power and control over an intimate partner". This can cover anything ranging from a shove or a slap to rape and physical wounding.
If you recognize any of the tactics detailed in the UN's power and control wheel, you might feel terrified and unsure of what to do next. It's perfectly normal and it's ok to reach out for help.
Therapy for domestic violence can guide you. There are no obligations, simply someone to reassure you.
Different approaches of counseling for domestic abuse victims
Domestic abuse counseling comes in many forms. The overall goal is to enable you to rebuild your self-esteem and the life you deserve. Talk therapy is the most common approach detailed online but this doesn't work for everyone.
When we experience trauma such as domestic violence, our bodies often stay in a state of hyperarousal. We're essentially always on edge and ready to fight, flee or freeze.
This can block our minds and suppress our feelings such that we can't fully benefit from domestic violence counseling for abusers. That's why your therapist will offer you other approaches.
For example, drawing or clay making can be an effective way to express those dark feelings for which words just don't seem to form. Of course, no one is expecting you to be a Monet as this is just a tool to express your pain.
Other ways a domestic violence therapist might help you include using play, music and nature, amongst others. All of these approaches allow us to connect to our inner child or inner core from which we can heal.
Through this inner connection, we reawaken our self-compassion whilst letting go of the pent-up energy suppressed within us. Journaling is also often included as a powerful tool to process emotions and memories.
Domestic violence signs and clues
As well as generally being highly alert for danger, it's very common for victims to dissociate and deny anything is happening to them. Dissociating from the experience or even denying it gives us the impression that the pain softens.
Whilst this is a common way for the mind to protect itself, in the long run, it causes more issues.
So, the first step for you is to review the domestic abuse checklist. If anything looks familiar, no matter how small or vague, reach out to domestic violence counseling.
Yes, it's frightening but you don't have to do anything at this stage. The therapist will guide you and hold the space for you to breathe and let go before you move forward.
Who benefits from domestic violence counseling
Both victims and abusers can benefit from domestic violence counseling. Of course, we're not condoning abusers but their behavior also often comes from unresolved trauma.
This psychology review lists some of the reasons people resort to violence. There are many reasons but you can summarize them as having a mental disorder, being an abuse victim and having childhood issues.
Most importantly, abusers do not know how to handle their emotions and fear so this turns to violence. Essentially, domestic violence counseling for abusers focuses on their unresolved past and reconnecting with empathy.
Naturally, therapy for domestic violence is also critical for abuse survivors as it enables them to regain power and control over their lives.
The challenge of breaking an abusive relationship
An abusive relationship normally follows the cycle of abuse developed by psychiatrist Lenore Walker. This useful tool helps explain why it's so tough for victims to leave their abusers.
Not only are victims frozen in fear most of the time but they also get caught up in the reconciliation or honeymoon phase. Let's not forget that the majority of abusers don't actually want to abuse their partners.
As abusers are often stuck in their own victim loop, they will do everything they can post the violent event to say it will never happen again. A part of them truly believes that. Sadly, the abuser part needs healing before they can truly stop.
So, how to overcome domestic violence starts with awareness. With domestic violence counseling, you can validate what's happening to you and confirm your experience as abuse.
Gradually, you'll recognize your own cycle of abuse and make your own decisions as to what you want to do next.
What to expect from domestic violence counseling
Both in-person and online domestic violence counseling is about you. Some people need trauma-focused Cognitive Behavioral Therapy whilst others are better suited to, for example, Eye Movement Desensitization and Reprocessing (EMDR).
In some cases, domestic violence counseling can include several approaches depending on how short-term or long-term the person needs. For instance, some people recover very quickly when they leave their abuser. For others, they need more time to heal.
In terms of what to expect, this American Psychiatric Association guide on intimate partner violence gives an overview of the process. A therapist will first assess the immediate danger and how to promote safety.
From there, they'll review the appropriate treatment. Although, the first few sessions will literally be to give you space. No one wants to be hounded by questions when they don't even know what's happening to them.
Therapists are trained to make you feel safe and to take as long as you need to find your feet. There will be no pressure, no judgements and no forcing you into decisions.
20 ways domestic violence counseling helps you
Whether you feel helpless, anxious, depressed or trapped, domestic abuse counseling can open the door to a better future. As well as the following benefits, therapists can provide you with access to groups and resources for legal and financial support.
1. Understand what is happening to you
Treatment for domestic violence starts by showing you how the cycle of abuse works and what symptoms to look out for. The obvious ones are physical signs such as bruises and breaks or sprains.
Alongside the outwardly obvious signs is the constant state of arousal making you jumpy and on edge. You might also find yourself retiring from life and avoiding others in order to stay away from their curious eyes.
Related Reading: 

How to Understand Your Partner Better: 15 Ways
2. Develop a safety plan
Once you understand you're dealing with abuse, domestic violence counseling gives you the support you need to feel safe again. This will be different for everyone and might even start in baby steps.
3. Rediscover choice
Being stripped of self-esteem usually leaves us unable to make decisions or to lead an independent life. Essentially, victims walk on eggshells and do anything to prevent triggering their abuser.
Instead, once you feel safe, you'll rebuild your resilience and relearn how to control your life.
4. Rebuild self-esteem
A domestic violence therapist first focuses on allowing you to believe in yourself again. In some cases, this can take time especially when PTSD is involved. During this time, you'll learn coping strategies to calm yourself and connect to your inner resources.
5. Connect to self-love
Abusive relationships counseling also supports you in accepting yourself for you. Abusers normally gaslight you or manipulate you so you don't even know what you offer to the world anymore.
A therapist gets you to reconnect with yourself so that you can learn to hold your head up again.
Related Reading: 

30 Ways to Practice Self-Love and Be Good to Yourself
Watch this fun video with some practical tips on self-love if you want to learn more:
6. Find a sense of purpose
An abusive relationship keeps you trapped. On the other hand, with domestic violence counseling, you go through a journey that takes you from finding safety through to rediscovering your inner energy and drive.
As you become calmer and more peaceful, you'll start dreaming about the future again and what you want to do with your life.
7. Process emotions
The hardest work you'll do with a domestic abuse counselor is to process your emotions. Depending on the type of therapy you do, you might unpack the emotions or simply retrieve your "body memories".
As explained in this article on psychotherapy for your body, sometimes we need to leverage sensations and movements to heal.
8. Associate with a support group
Counseling for domestic violence doesn't have to be just a one on one experience. You can also join group therapy and support groups. In fact, many people benefit from several approaches and again, your therapist can point you in the right direction.
9. Regain freedom
Abuse victims often find themselves stuck in a loop where they end up in the same relationships over and over again. At some point, they might even transition into the abuser.
Domestic violence counseling focuses on letting trauma memories be processed in a healthy way by creating distance and some sort of meaning at the same time.
10. Work with the symptoms
Whether you're reliving the trauma in hellish night terrors or are unable to concentrate, domestic violence counseling gives you strategies to heal both body and mind together. You'll make yourself whole again with healthy ways to move forwards.
11. Uncover your inner resources
When the mind is agitated, the body is tense and vice versa. Through mind-body healing, a domestic abuse counselor will get you to sense the emotions in your body so that you can give them space and gradually let them go.
With time, you'll start appreciating that emotions are not as permanent as they seem.
12. Recognize manipulation and gaslighting
Abuse usually leads to confusion. Most people don't even know what's normal anymore. They might start believing they are mad or in the wrong when in fact it's their abuser creating the illusion.
A therapist will enable you to see this and to focus on reality.
13. Learn the warning signs
Counseling for domestic violence helps you preempt future violent relationships. You'll start to understand the patterns and what's ok and not ok in healthy relationships.
Related Reading: 

45 Warning Signs of a Toxic Relationship
14. Navigate depression or PTSD
Some cases might be so extreme that you're contemplating suicide or struggling with vivid, violent images when triggered. Life doesn't always have to be like that.
A therapist can show you a different way of experiencing life.
15. Establish healthy attachment approaches
Treatment for domestic violence also focuses on how people create relationships. If you've been abused for years or even come from a background of family abuse, you might not have a role model for what a healthy relationship looks like.
Again, a therapist or group counselor can show you what that means and what it could look like for you.
16. Create life goals
Feeling lost won't stay with you forever. As you start feeling more stable, you can then work with your therapist to design your future.
Related Reading:- 

15 Marriage Goals for a Healthy and Lasting Relationship
17. Learn problem-solving
As mentioned, being in an abusive relationship often involves isolation and not being independent. You might not even know how to move house because your partner has done everything for years.
Rather than breakdown from being overwhelmed, you'll learn life skills again with a therapist.
18. Let go of responsibility for others
The tough work of domestic violence counseling is to let go of the guilt. Contrary to what your abuser might have you believe, they will survive without you. What they do with themselves or other people is not your responsibility.
19. Know the causes
Abusive relationships counseling can help you make sense of things. This is absolutely not about condoning behaviors but sometimes it can be useful to know that trauma often comes from trauma.
20. Break the cycle
Most importantly, you'll learn how to change your relationship habits. A therapist will work with you to rebuild your support network so you can feel more connected.
What do you do after you've left?
How to overcome domestic violence is about reconnecting with yourself. What do you want in life and how do you want to live? You don't have to let someone else decide for you and you can be in a loving relationship built on mutual respect.
The journey won't be easy but it is possible. Joining a survivor's group can be another way to help yourself. When you feel up to it, sharing your story and hearing others share theirs is a powerful healing experience.
As this article on the benefits of group therapy shows, working with a group allows you to feel connected and supported. You find your voice and things slowly start making sense for how to move forwards.
As you do the personal work, make sure you cover the basic logistics as soon as you can:
Protect yourself. You need to be in a place like a shelter so that your abuser cannot find you

Cancel anything that your abuser might use to trace your movements: credit cards, cell phone bills, etc

Work with a software expert to analyze your computer to ensure that your abuser has not installed anything on your computer that allows them to spy remotely on you. (Keyloggers, spyware, etc.)

Begin counseling
Open up the door to hope
Experiencing the cycle of abuse is terrifying, humiliating and isolating. With physical or online domestic violence counseling, you can break that cycle and find hope again.
The journey will have its ups and downs but a therapist can guide you and support you. Together you'll find a way to feel safe again so that you can discover your life goals and rebuild your self-esteem.
No matter what happens next, you're a survivor. No one can take that away from you and you can survive the recovery phase too.
Share this article on
Want to have a happier, healthier marriage?
If you feel disconnected or frustrated about the state of your marriage but want to avoid separation and/or divorce, the marriage.com course meant for married couples is an excellent resource to help you overcome the most challenging aspects of being married.
More On This Topic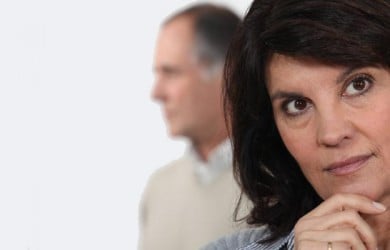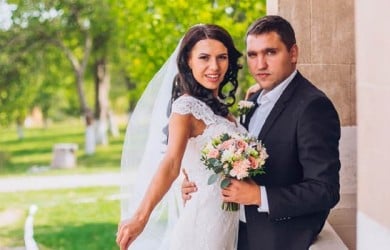 Recent Articles
You May Also Like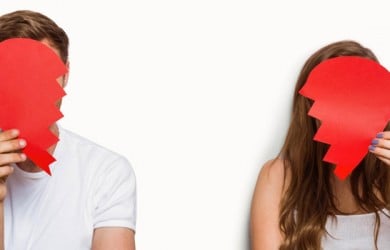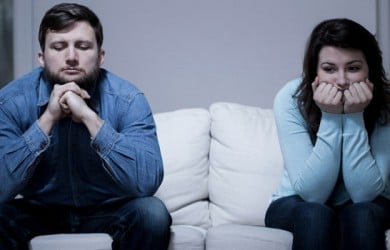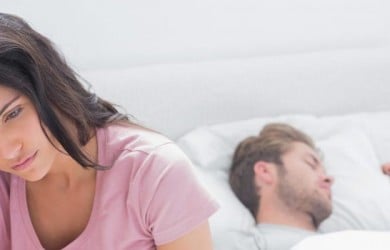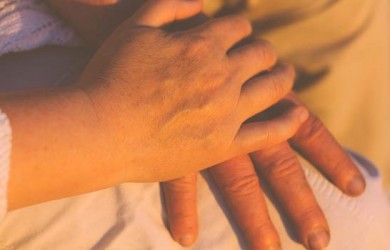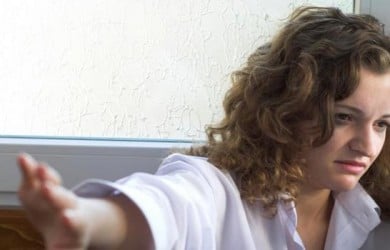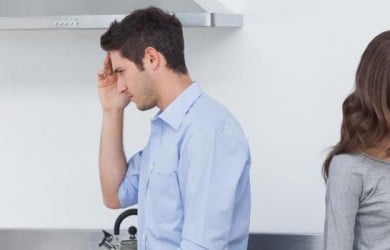 Popular Topics On Marriage Help