Domestic Abuse Checklist – The Vital Signs of Domestic Abuse
All relationships are different, we can all acknowledge and accept that statement. A 'normal' relationship is a mythological creature for sure, relationships come in all shapes and sizes.
Some relationships are healthy, some are unhealthy and unfortunately, there are also relationships that are downright abusive and dangerous.
Related Reading: What is domestic violence?
It's often difficult to identify what aspects of your relationship are unhealthy
The problem is that it's often difficult to identify what aspects of your relationship are unhealthy, seriously abusive or even dangerous. Especially when we are emotionally invested in our partners and often want to help them in any way, we possibly can.
This problem compounds because an abuser is usually emotionally manipulative and is often talented at engineering a relationship dynamic that ensures that you, as their target, will feel sorry for them, and want to help them with their issues.
Of course, this person is likely to be mentally and emotionally unstable and their need for help may be real, but you are not going to change them.
Even if you think you can. And you also have your own life to lead and journey to follow.
If you ever find yourself justifying your partner's behavior because they need help, then you might want to stop and smell the coffee.
Related Reading: What is Intimate Partner Violence
Assess the unhealthy aspects of your relationship from an unbiased perspective
It's important that you can acknowledge and assess the unhealthy aspects of your relationship from an unbiased perspective. And to help you we've created the 'signs of domestic abuse checklist; to help you along the way.
If you recognize any of these signs or feel unsafe, it's critical that you take action to move away from the situation and into emotional, mental and physical safety immediately.
It's important to note that even if you only experience one or two signs of domestic abuse on this checklist, it's enough to consider the relationship abusive.
Before you read the signs of domestic abuse checklist, ask yourself if your partner has ever made you feel any of the following, and if they have, it's a clear sign that you need to pay attention to the domestic abuse checklist because you are likely to be experiencing some clear symptoms of domestic abuse.
If you feel concerned, intimidated or scared of how your partner will act?

Do you find yourself always making excuses for your partner's behavior – to yourself and others?

If you believe that you can help your partner change – by changing yourself or by pouring love and affection onto him or her despite getting nothing back.

If you find yourself constantly walking on eggshells by trying not to do anything that would anger your partner.

To keep the peace, you always do what your partner wants you to do instead of what you want to do.

If you stay with your partner because you are scared of what your partner would do to either you, your children or themselves if you broke up.
Related Reading: Causes of Domestic violence
Signs of domestic abuse checklist
Domestic abuse doesn't have to be in the form of physical abuse; it can also be dished out in the form of emotional or mental abuse too.
If you have experienced any of the following it's time to get out.
If your partner;
Has grabbed you in a disrespectful manner or has refused to let you go.

Has laid his hands on you, or allowed anybody else to lay their hands on you in an aggressive manner, without your consent.

Has pulled your hair aggressively.

Has blacked your eyes.

Has left bruises or marks of aggression on you.

Destroyed your belongings.

Has forced you to take drugs, or to consume anything that you don't want to consume.

Has thrown objects at you.

Is aggressive when you have sex after you've expressed that you don't like it.
Related Reading: How to Deal With Domestic Violence
Signs of emotional abuse:
If your partner;
Has threatened to hurt or kill you.

Threatens to harm, or take your children away.

Threatens to take their life if you leave.

Points out your flaws and mistakes on a regular basis.

Accuses you of things you know aren't true.

Blames you for their problems.

Blames the way that they treat you with their life difficulties or problems.

Makes subtle threats or negative remarks with the intent to frighten or control you.

Disregards your needs.

Uses sarcasm or "teasing" to put you down.

Accuses you of being "too sensitive" so that they can deflect their abusive behavior.

Belittles you.

Makes excuses for their behavior.

Shows no compassion or empathy ever.

Corrects or chastises you for your behavior.

Forces you to obtain permission to make decisions or go out somewhere (or makes you feel like you should).

Controls your finances.

Belittles and trivializes you,

Gains satisfaction from making you feel as though you are always wrong.

Gives you disapproving or contemptuous looks that cause you to feel shame or embarrassment.

Is emotionally distant or emotionally unavailable most of the time.

Has an inability to laugh at themselves.

Intolerant of any seeming "lack of respect."

Repeatedly crosses your boundaries and ignores your requests.

Calls you names, unpleasant labels, or makes cutting remarks under their breath.

Doesn't show you empathy or compassion.

Plays the victim and would rather avoid taking personal responsibility by blaming you.

Neglects punishment or abandons you to assert their will.

Doesn't care about your feelings.

Views you as their property.

Uses sex as a way to manipulate, punish and control.

Shares personal and private information about you with other people.

Denies being emotionally abusive when confronted.
Related Reading: Can A Relationship Be Saved After Domestic Violence
Wrapping up
However you experience domestic abuse, it's wrong, and you need to take action now!
Share this article on
Want to have a happier, healthier marriage?
If you feel disconnected or frustrated about the state of your marriage but want to avoid separation and/or divorce, the marriage.com course meant for married couples is an excellent resource to help you overcome the most challenging aspects of being married.
More On This Topic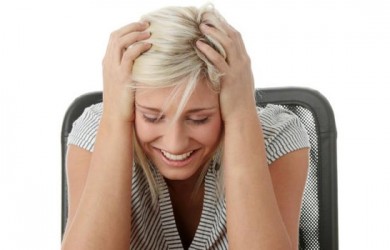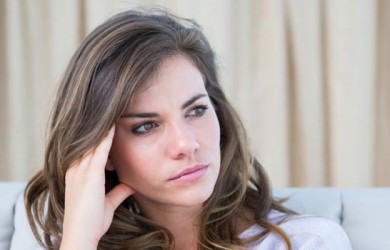 Recent Articles
You May Also Like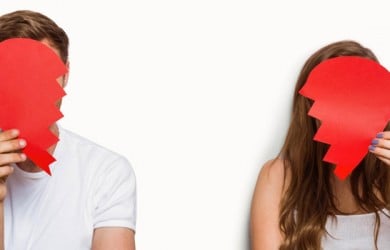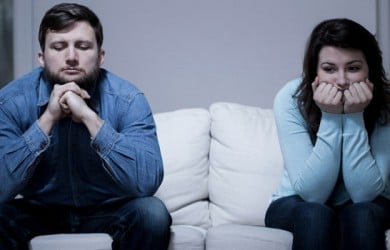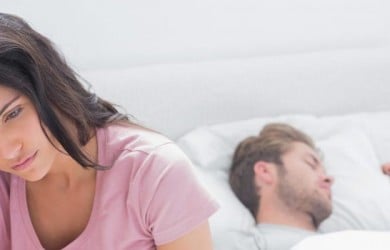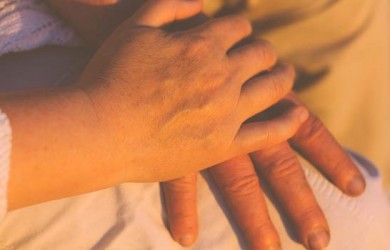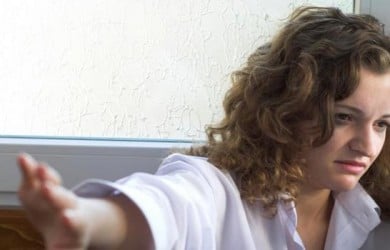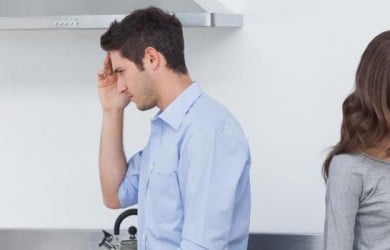 Popular Topics On Marriage Help