6 Ideas to Nurture Love and Friendship in Marriage
Marriage isn't going to take care of itself. Nurturing love and friendship in marriage creates a healthy balance of romance, practicality, and fun. After all, when your marriage is in good health, the rest of your life tends to follow suit.
Happy marriages make for happy families, a better outlook on life, and more productivity at work. But, you must be willing to put in the work if you want to reap the benefits. In marriage, nurturing love and friendship is essential to a long-lasting, healthy partnership.
If you think there is something more you need to do to nurture your love and friendship, here are 6 ways to help you out.
1. Take care of your friendship
Many relationships begin by first forming a friendship. You get to know each other's likes and dislikes, talk about your feelings, goals, and days, and go out and do fun activities together. Don't forget about this friendship once you are married.
Not all of your outings or activities as a couple have to be romantic. They should be fun, as well. Share the same things with your lover as you would with your friends. Instead of going out for a candlelit dinner, why not go bowling and grab a couple of beers? Skip the romantic walk on the beach for date night and throw a pool party instead.
Whatever you choose, it is important that you and your spouse have fun together. You should be devoted lovers as well as best friends. One aspect of your relationship should not replace the other.
2. Don't forget the little things
Every day is an opportunity to remind your partner how much you love and appreciate them. Couples in happy marriages don't forget to do the little things that remind each other how valued they are. Simple things like kissing one another goodbye, making your spouse a cup of coffee in the morning, or putting away the laundry are all simple yet thoughtful things that contribute to marital happiness.
Think back to all the sweet and thoughtful things you used to do at the beginning of your relationship. Couples buy flowers, cook up a batch of their favorite cookies, and dress up to stay at home together. These little things can keep the feeling of appreciation fresh in your marriage.
3. Talk every day
As routines take over and work schedules collide, couples sometimes pass up the opportunity to talk to one another. Take at least 15 minutes or more each day where you shut the rest of the world out. Turn your smart devices and television off and enjoy one another's company. Taking just a couple of minutes a day to connect in this way can do wonders for your marriage.
4. Make sex a priority
Physical intimacy is an important part of nurturing love and friendship in marriage, and there are many emotional and health-related benefits of having sex regularly. Reduced risk of prostate cancer, improved immunity, and a lower likelihood of developing heart disease are great reasons to make love. There are also many emotional benefits of having sex more than one times a week with your spouse.
Sex and orgasm stimulate feel-good mood elevators called endorphins and oxytocin, hormones responsible for emotional bonding. So not only does sex feel great, but it causes couples to feel emotionally close to one another and promotes trust in the brain. Sex is also a natural stress reliever, and anything that causes a relationship to have smooth sailing is a plus.
Couples with busy schedules may even choose to schedule sex. While this may not sound like a spontaneous or romantic sex session, it is a great way for couples to make spending intimate time together more of a priority in their busy lives.
5. Have a regular date night
Whether your schedule can only allow for once a week or once a month, having a regular date night on the calendar can do wonders for nurturing love and friendship in marriage. Use this night to woo each other. Pretend like it's your first date and plan a particular activity to encourage you to bond, talk, and have fun.
Use this as an opportunity to make memories together, hold hands, kiss in public, and get creative. Having a regular date night promotes fun and intimacy as a couple. It also gives you something to look forward to together.
6. Stay on the same side
One way for you to start nurturing love and friendship in marriage is to rethink your conflict resolution skills. It is natural for couples to argue or bicker now and then, but it's important to remember that you are on the same side.
Don't use arguments as an excuse to yell, dredge up the past, accuse, or say something to hurt your spouse's feelings. Tackle the argument, not each other. Keeping a grudge is also damaging to any relationship, whether with your parent, sibling, friend, or child. But, it is tough when you are holding one against the same person you vowed to love and care for forever.
When it comes to nurturing love and friendship, do your best to leave your past arguments in the past. Without the ability to move on from the little (or big) things a spouse has done to hurt your feelings, you won't ever be able to start fresh.
Strive for mature conflict resolution and if you ever let your emotions get the better of you – apologize.
For better understanding of conflicts and how to solve them, watch this video:
Conclusion
Keep your marriage bond strong and healthy by making your partner a priority in your life. Talk every day, practice forgiveness, have a regular date night, and never forget that your spouse is your friend and your lover. You'll be nurturing love and friendship in marriage by doing these things.
Share this article on
Want to have a happier, healthier marriage?
If you feel disconnected or frustrated about the state of your marriage but want to avoid separation and/or divorce, the marriage.com course meant for married couples is an excellent resource to help you overcome the most challenging aspects of being married.
More On This Topic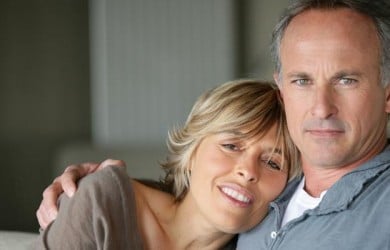 Recent Articles
You May Also Like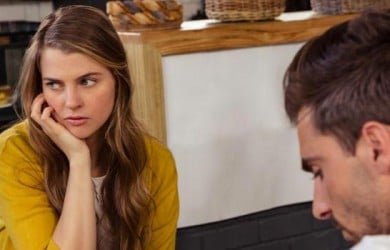 Popular Topics On Married Life