Wisdom that Resonates: Marriage Verses in the Bible
Applying biblical principles to a marriage can lay a strong foundation and help gain a better understanding of what being married entails.
People have a tendency to view marriage as an ultimate goal, which is great, but many also develop this idea that things are going to be smooth sailing after saying, "I do."
The definition of marriage in the bible is an intimate and complementing union in which two become one flesh for a lifetime.
God's design for marriage is then discussed, which includes partners creating a family unit, monogamy, and so on. Several Bible verses about marriage address significant aspects of marriage that spouses can use as a guide.
Let's take a closer look at the topic of marriage in the bible, God's design for it, and go over a few marriage bible verses.
What does the Bible say about marriage?
God designed man and wife to become one flesh and for partners to create a family unit. This family unit is created through the sexual relationship spouses have, which allows them to produce children.
Going back to man and wife becoming "one flesh" (Genesis 2:24). His second principle of marriage is that it lasts a lifetime since husband and wife do become one.
A lifelong commitment best reflects that unity, which is more reason to consistently work on maintaining a healthy, happy, and fulfilling relationship. Included in that relationship is, of course, monogamy.
In the bible, both man and wife are singular words. This indicates that marriage is a partnership between two people and two people only. This is emphasized at various points in Scripture.
All of the above give couples a sense of direction and even, more importantly, reveals the comfort and stability associated with finding that life partner.
God's design for marriage is the best possible blueprint and covers the basics of what marriage really means, as well as what it should entail.
Bible verses about marriage and what they teach us
Along with clearly stating the design for marriage, several bible marriage scriptures go more in-depth about the topic of marriage. The verses below can teach us all a little something about the significance of a union.
"Though one may be overpowered, two can defend themselves. A cord of three strands is not quickly broken." (Ecclesiastes 4:12)
This scripture about marriage beautifully represents the partnership and support that comes with marriage. Once married, there is always someone there to have your back and support you whenever support is needed.
Having that support provides an amazing sense of security and stability, unlike any other. This is why remaining unified is so important.
"Let marriage be held in honor among all, and let the marriage bed be kept pure, for God will judge the adulterer and all the sexually immoral." (Hebrews 13:4)
This scripture on marriage is very simple. When you marry, you must remain faithful. Infidelity is just wrong and will cause hurt and distrust if not ruin a relationship, along with making the marriage impure.
Marriage, according to the bible, is something to respect and cherish. Spouses must honor their relationship by staying committed to their selected partners.
"The husband should fulfill his marital duty to his wife, and likewise, the wife to her husband." (Corinthians 7:3)
The "marital duty" being referenced is sex. Sex often becomes an issue in marriage for a number of reasons. Unfortunately, many fail to realize the huge impact deprivation can have on a marriage.
Sex, rather than being solely for pleasure, is a way to strengthen the marital bond consistently. Sexual expression is a great tool to help couples build intimacy.
Yielding each other's bodies to one another further signifies spouses being one. Sex is also beneficial from an individual standpoint.
Feeling desirable builds confidence, and healthy self-confidence promotes an equally healthy relationship.
"Above all, love each other deeply, because love covers over a multitude of sins." (1 Peter 4:8)
This bible verses for marriage can certainly strengthen marriage and passes on the message that love conquers all. No one is perfect, and everyone makes mistakes, and those mistakes will happen in marriage.
Both you and your spouse are going to mess up at times. You may say something hurtful, or a promise may be broken. Love will promote forgiveness and allow both parties to move past issues.
"Be completely humble and gentle; Be patient, bearing with one another in love. Make every effort to keep the unity of the spirit through the bond of peace." (Ephesians 4:2-3)
Marriage is all about love, kindness, patience, and staying grounded.
Those four things promote a healthy relationship by encouraging understanding, keeping the lines of communication open, and making sure both partners feel loved, understood, and supported.
All of the above also establish a certain level of respect which every marriage needs. That is how two people maintain a lasting emotional, physical, and mental bond.
"For husbands, this means love your wives, just as Christ loved the church. He gave up his life for her." (Ephesians 5:25 )
This bible quote about marriage talks about the foremost priority of a husband to his wife.
It derives a reference of Christ and indicates how he sacrificed himself for the people that believed in him. It emphasizes that in marriage, we must be committed to making sacrifices for our spouse.
As an authority of his family, a husband must love and dedicate their lives for the good of thier wives if need be.
"Two are better than one because they have a good return for their labor: If either of them falls down, one can help the other up. But pity anyone who falls and has no one to help them up. Also, if two lie down together, they will keep warm. But how can one keep warm alone?" (Ecclesiastes 4:9)
In this bible verse on marriage, Solomon speaks of the importance of working together and how working together has greater rewards than being alone.
If either of them is hurt or injured, then the other would be able to help them out, and together they can keep each other warm on a cold night.
There are many valuable scriptures about marriage in the bible. God's teachings are not only a way to enhance spirituality, but those teachings contain wisdom that resonates.
Share this article on
Want to have a happier, healthier marriage?
If you feel disconnected or frustrated about the state of your marriage but want to avoid separation and/or divorce, the marriage.com course meant for married couples is an excellent resource to help you overcome the most challenging aspects of being married.
More On This Topic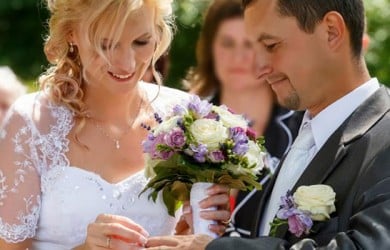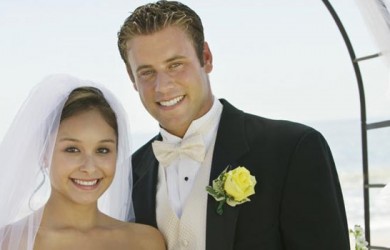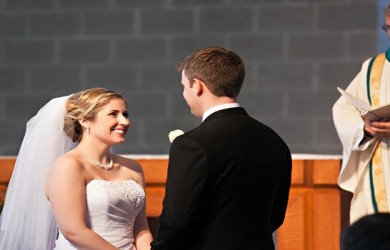 You May Also Like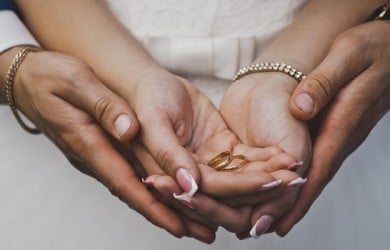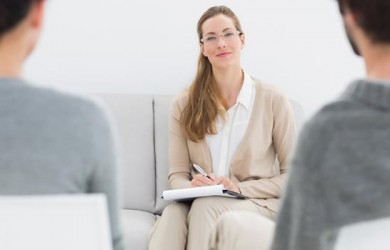 Popular Topics On Getting Married