What Do Bible Verses Say About Family Unity and Peace
A father, mother and children, together they make a happy and flourishing family. Today, people are staying together under one roof but the unity and connection between them is lost somewhere.
However, when it comes to family unity, there are many Bible verses about family unity that speaks of the importance of family unity. Let's have a look at all these scriptures on family unity and how family unity can impact your life, overall.
Proverbs 11:29 – He who brings trouble on his family will inherit only wind, and the fool will be a servant to the wide.
Ephesians 6:4 – Fathers, do not provoke your children to anger by the way you treat them. Rather, bring them up with the discipline and instruction that comes from the Lord.
Exodus 20:12 – Honor your father and your mother, that your days may be long in the land that the Lord your God is giving you.
Colossians 3:13 – Bear with one another and, if one has a complaint against another, forgive each other; as the Lord has forgiven you, so you also must forgive.
Psalm 127:3-5 – Behold, children are a heritage from the Lord, the fruit of the womb a reward. Like arrows in the hand of a warrior are the children of one's youth. Blessed is the man who fills his quiver with them! He shall not be put to shame when he speaks with his enemies in the gate.
Psalm 133:1 – How good and pleasant it is when God's people live together in unity!
Proverbs 6:20 – My son, keep your father's command and do not forsake your mother's teaching.
Colossians 3:20 – Children, always obey your parents, for this pleases the Lord.
1 Timothy 5:8 – But if anyone does not provide for his own, and especially for those of his household, he has denied the faith and is worse than an unbeliever.
Proverbs 15:20 – A wise son brings joy to his father, but a foolish man despises his mother.
Matthew 15:4 – For God said, "Honor your father and mother", and "Anyone who curses his father or mother must be put to death."
Ephesians 5:25 – Husbands, love your wives, just as Christ loved the church and gave himself up for her.
Romans 12:9 – Let love be genuine. Abhor what is evil; hold fast to what is good.
1 Corinthians 13:4-8 – Love is patient, love is kind. It does not envy, it does not boast, it is not proud. It does not dishonor others, it is not self-seeking, it is not easily angered, it keeps no record of wrongs. Love does not delight in evil but rejoices with the truth. It always protects, always trusts, always hopes, always perseveres. Love never fails.
Proverbs 1:8 – Listen, my son, to your father's instruction and do not forsake your mother's teaching.
Proverbs 6:20 – My son, keep your father's commands and do not forsake your mother's teachings.
Acts 10:2 – He and all his family were devout and god-fearing; he gave generously to those in need and prayed to God regularly.
1 Timothy 3:4 – One that ruleth well his own house, having his children in subjection with all gravity.
Proverbs 3:5 – Trust in the Lord with all thine heart, and lean not unto thine own understanding.
Acts 2:39 – For the promise is unto you, and to your children, and to all that were afar off, (even) as many as the Lord our God shall call.
After going through some of the Bible verse about family unity and scriptures about family togetherness, let us have a look at praying for family unity.
Luke 6:31 – And as you wish that others would do to you, do so to them.
Acts 16:31-34 – And they said, "Believe in the Lord Jesus, and you will be saved, you and your household." And they spoke the word of the Lord to him and to all who were in his house. And he took them the same hour of the night and washed their wounds, and he was baptized at once, he and all his family. Then he brought them up into his house and set food before them. And he rejoiced along with his entire household that he had believed in God.
Colossians 3:15 – Let the peace of Christ rule in your hearts, since as members of one body you were called to peace. And be thankful.
Romans 12:18 – If it is possible, as far as it depends on you, live at peace with everyone.
Matthew 6:9-13 – Our Father in heaven, hallowed be your name. Your kingdom come, your will be done, on earth as it is in heaven. Give us this day our daily bread, and forgive us our debts, as we also have forgiven our debtors. And lead us not into temptation, but deliver us from evil.
Share this article on
Want to have a happier, healthier marriage?
If you feel disconnected or frustrated about the state of your marriage but want to avoid separation and/or divorce, the marriage.com course meant for married couples is an excellent resource to help you overcome the most challenging aspects of being married.
More On This Topic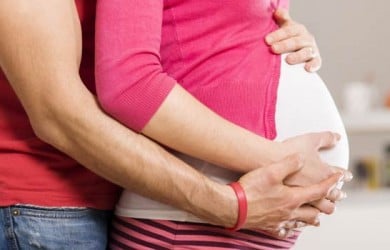 You May Also Like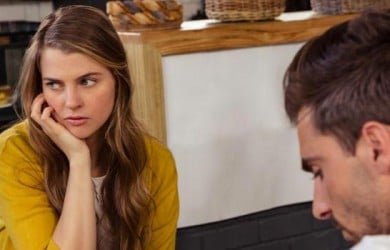 Popular Topics On Married Life