11 Examples Of Moving Marriage Vows
There is something undeniably moving about hearing two people solemnly commit themselves to one another in the most intimate relationship that is humanly possible. Indeed, marriage vows are meant to be profound and sacred, but that doesn't mean they can't be immensely personal.
If you are planning to get married and thinking about how to phrase your vows, have a look at these eleven examples and see if there is something just right for you and your beloved.
Or maybe take a line here and a line there until you reach the sweet spot of knowing just what you want to include in your very own marriage vows.
Get inspired by these romantic marriage vows examples
1. Keeping it traditional
There's nothing wrong with the good old traditional vows which still have such profound and meaningful words:
"I [Name], take you [Name], for my lawful wife / husband, to have and to hold, from this day forward, for better or for worse, for richer or for poorer, in sickness and in health, to love and to cherish, till death do us part, according to God's holy ordinance; and thereto I pledge myself to you."
2. With all our faults and strengths
This one starts off as the traditional vows but then continues in its own unique way:
"I [Name], take you [Name], to be my lawfully wedded husband/wife. Before these witnesses, I vow to love you and care for you as long as we both shall live.
I take you, with all your faults and strengths, as I offer myself to you with all my faults and strengths. I will help you when you need help and turn to you when I need help. I choose you as the person with whom I will spend my life."
3. Best friends
This beautiful version of the marriage vows expresses the friendship aspect of the relationship:
"I love you,[Name]. You are my best friend. Today I give myself to you in marriage. I promise to encourage and inspire you, to laugh with you, and to comfort you in times of sorrow and struggle.
I promise to love you in good times and in bad, when life seems easy and when it seems hard, when our love is simple, and when it is an effort. I promise to cherish you and to always hold you in the highest regard. These things I give to you today, and all the days of our life."
4. Love, devotion, and care
These vows are short and sweet, capturing the essence of what it is all about:
"I, [Name], take you, [Name], to be my wedded husband/wife. With deepest joy I receive you into my life that together we may be one. I promise you my love, my fullest devotion, my tenderest care. I pledge to you my life as a loving and faithful husband/wife."
5. The ultimate invitation
One of the marriage vows examples here expresses the ultimate invitation to spend your life with someone:
"I [Name] affirm my love to you, [Name] as I invite you to share my life. You are the most beautiful, smart, and generous person I have ever known, and I promise always to respect you and love you."
6. Companions and friends
This lovely marriage vow example tells of the special qualities of companionship and friendship:
"I pledge to remain your companion and friend, I promise to be with you always, to care for you, and to love you no matter how far apart we may be. I will always show an interest in the things you do and your ideas. I will be with you in your heart, and keep you safe in mine. When you are happy, I will be happy with you. When you are sad, I will make you smile. I will encourage you to continue growing as an individual as we work toward our mutual goals. I stand with you as your friend and wife and acknowledge that your choices are valid ones. I promise to give you love, honesty, trust and commitment, and, in general, keep your life interesting as we grow old together."
7. Fighting the battles together
These unique marriage vows show that the couple is aware that there will be struggles ahead but they are pledging to face them together and overcome as a team:
"I vow to fight your battles with you as a team. If you grow weak, I'll be there to fight your battles for you. I'll help you with your responsibilities and make your problems my own in order to spread the weight a bit more evenly. If you have to carry the weight of the world on your shoulders, I'll be standing shoulder-to-shoulder with you."
8. Thankful to be found and chosen
Don't be put off by the brevity of these vows – they are dynamic and passionate nevertheless:
"I, [Name], choose you [Name], as my husband/wife, in friendship and in love, in strength and weakness, to share the good times and misfortune, in achievement and failure. I will cherish and respect you through all the changes of our lives, forever giving thanks that we found each other."
9. A faithful mate
These marriage vows express the wonderful aspects of faithfulness and trust:
"[Name}, I bring myself to you this day to share my life with you. You can trust my love, for it's real. I promise to be a faithful mate, and to unfailingly share and support your hopes, dreams, and goals. I vow to be there for you always.
When you fall, I will catch you; when you cry, I will comfort you; when you laugh, I will share your joy. Everything I am and everything I have is yours, from this moment forth, and for eternity."
10. Partners for life
This succinct marriage vow says it all – partners and friends for life:
"[Name], I take you to be my lifetime partner, secure in the knowledge that you will be my constant friend and my one true love."
11. Walking a new path together
From this day forward you will not be alone as you walk along the path of your life, in the words of this beautiful marriage vow example:
"Today, [Name], I join my life to yours, not merely as your husband/wife, but as your friend, your lover, and your confidant. Let me be the shoulder you lean on, the rock on which you rest, the companion of your life. With you, I will walk my path from this day forward."
Choose from this compilation of incredibly meaningful marriage vows examples, or get inspired to write your own wedding vows to mark the beginning of your happy married life.
Share this article on
Want to have a happier, healthier marriage?
If you feel disconnected or frustrated about the state of your marriage but want to avoid separation and/or divorce, the marriage.com course meant for married couples is an excellent resource to help you overcome the most challenging aspects of being married.
More On This Topic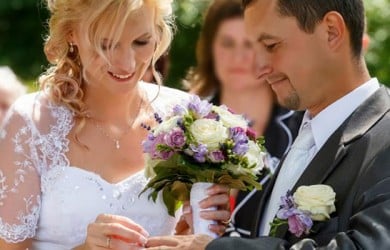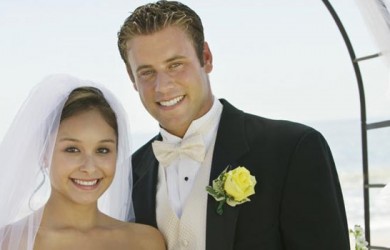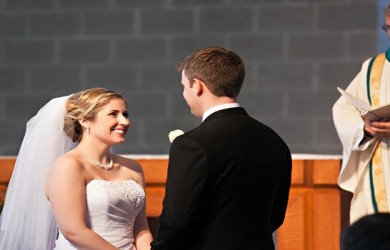 You May Also Like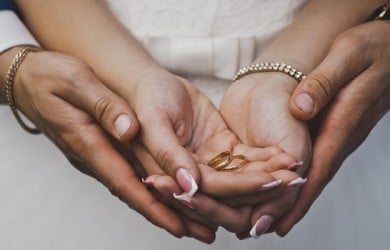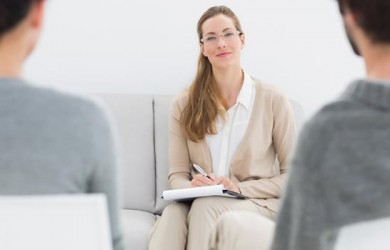 Popular Topics On Getting Married