What Is a Separation Agreement: Everything You Need to Know
A separation agreement is a legally binding contract outlining the terms of separation between couples. It covers essential aspects like property division, child custody, and financial responsibilities.
This concise guide will explain what is a separation agreement, its purpose, essential elements, and legal significance, helping you navigate separations clearly and confidently.
What is a separation agreement?
A separation agreement in marriage is a legally binding document that serves as a critical framework for couples contemplating or going through a separation, but not necessarily a divorce.
It outlines each party's terms, rights, and responsibilities during the separation period, addressing vital aspects such as asset and debt division, spousal support, child custody, visitation schedules, and more.
This agreement aims to provide clarity and structure during a challenging time, allowing both parties to maintain a sense of order and fairness as they navigate their separation.
While it does not legally dissolve the marriage, it can be crucial before proceeding with divorce proceedings, helping avoid unnecessary disputes and courtroom battles.


What's the difference between divorce, separation, and legal separation?
Having understood what is a separation agreement, one should also know that divorce, separation, and legal separation are distinct legal processes that involve the dissolution or separation of a marital relationship, each with its characteristics and implications.
Divorce is the legal process of formally ending a marriage or marital relationship. The process involves legal proceedings, divorce separation agreements, property divisions, spousal support (if applicable), and child custody and support arrangements. Once finalized by the court, the marriage is legally dissolved.
In a separation, spouses may live apart but maintain their marital status. Property rights and financial responsibilities are sometimes clearly defined unless outlined in a marriage separation agreement.
Couples often choose separation as a trial period to assess whether reconciliation or divorce is the best action. During this time, they can live independently but may not legally marry others.
Legal separation is a formal legal process recognized by the court that allows a married couple to live separately while addressing important legal and financial matters, similar to a divorce.
Legal separation is often chosen for various reasons, such as religious or personal beliefs prohibiting divorce, maintaining certain benefits like health insurance, or as a step towards divorce if reconciliation is not feasible.

Types of separation
Separation can take various forms, depending on specific circumstances and individual goals. Here are some types of separation that are essential to understand apart from comprehending what is a separation agreement.
A trial separation is a temporary separation where a couple decides to live apart for a predetermined period to assess their relationship. It is often seen as a step before deciding about divorce or reconciliation.
Couples may choose a trial separation to clarify their feelings, work on personal issues, or seek counseling. It allows them to experience life without their spouse before making a more permanent decision.

Permanent separation, also known as living apart, occurs when a couple decides to end their marital cohabitation indefinitely. While legally married, they no longer live together or share a household.
Permanent separation may be chosen when divorce is not an option due to religious or personal beliefs or when individuals are not ready to decide.
Legal separation is a formal legal process where a couple obtains legal separation agreements. This agreement outlines the terms and conditions of their separation, including property division, child custody, and financial responsibilities.
Legal separation is often chosen for legal and financial reasons, such as maintaining certain benefits like health insurance or fulfilling legal obligations while living separately.
Emotional separation occurs when a couple disconnects emotionally while living together or cohabiting. It can involve a lack of intimacy, communication, or shared emotional connection. Emotional separation may be a precursor to other forms of separation or divorce, as it reflects a breakdown in the emotional bonds of the relationship.
In-home separation involves a couple living in the same residence but leading separate lives. They may have separate bedrooms, finances, and social lives while cohabiting. In-home separation is sometimes chosen due to financial constraints or for children's sake. It can be a transitional phase before pursuing more formal breakups or divorce.
Parenting separation occurs when a couple separates as romantic partners but continues co-parenting their children. So, how does marriage separation work here? The primary focus of parenting separation is to ensure that children continue to receive care and support from both parents despite the marital separation.
What does a separation agreement include?
Now that you know what is a separation agreement, let us look at what one includes. An agreement of separation is a legally binding document of separation between couples.
Here are the key components that a comprehensive separation agreement may consist of and how does separation work. This comprehensive section explores separation agreements, legally binding contracts outlining terms of separation.
This part of the separation contract states that both parties have decided to separate and live apart. It clarifies the intent to live separate lives during the separation period while remaining legally married.
A separation agreement provides clear legal guidelines for both parties, reducing ambiguity and potential disputes. It safeguards the rights and interests of each spouse, ensuring that they are treated fairly during the separation.
Separation of properties agreement details how assets and debts acquired during the marriage will be divided. It specifies which party retains ownership of assets, such as real estate, vehicles, bank accounts, and personal belongings.
Child custody and visitation
The agreement addresses custody arrangements when children are involved, outlining which parent will have physical and legal custody. Visitation schedules, holidays, and decision-making responsibilities may also be included.
This section defines the financial support one parent will provide to the other for the children's well-being. It follows state-specific guidelines and covers expenses like education, healthcare, and extracurricular activities. Clauses related to child custody and support prioritize the children's best interests.
The agreement may address how health insurance coverage will be maintained for spouses and children, who will be responsible for medical expenses, and how healthcare decisions will be made.
Tax-related clauses explain how tax matters, such as filing status and exemptions, will be handled during the separation period. This helps prevent conflicts related to taxes.
Outstanding debts, including mortgages, loans, and credit card balances, are addressed in this section. It specifies which party is responsible for these financial obligations.
A provision on dispute resolution outlines how conflicts or disagreements will be resolved. Mediation or arbitration may be recommended before resorting to litigation.
Modification and termination
The agreement may specify the conditions under which it can be modified or terminated. This could include changes in circumstances or the reconciliation of the parties.
Signatures and notarization
The separation agreement must be signed and dated by both parties in the presence of a notary public to make it legally binding.
This section identifies the state laws that govern the agreement and where any legal disputes related to the contract of separation should be resolved. A well-crafted separation agreement is vital in providing clarity, structure, and legal protection during the separation process.
Commonly asked questions
Separation agreements can be complex, and understanding their implications is crucial. This FAQ addresses common questions about what is a separation agreement, including the need for legal assistance, drawbacks compared to divorce, dating during separation, and the relationship between separation agreements and divorce.
Can you make your separation agreement, or do you need a lawyer?
While creating your separation agreement is possible, consulting with a lawyer is advisable to ensure it complies with legal requirements and protects your interests.
Watch this video for more information on preparing a separation agreement without a lawyer:

What are the disadvantages of separation rather than divorce?
Disadvantages of separation can include continued financial ties, uncertainty about the future, potential emotional distress, and limited legal protection without a formal divorce decree.
Is it legal to date other people during separation?
Legally, dating during separation varies by jurisdiction. Consult local laws and consider the impact on your separation agreement, especially if custody or financial matters are involved.
Does a separation agreement always lead to divorce?
No, a separation agreement does not always lead to divorce. It can serve as a legal framework for separation without ending the marriage, making it a flexible option for some couples.
What is the point of separation instead of divorce?
Separation offers couples time and space to evaluate their relationship, work on personal issues, or adhere to religious beliefs prohibiting divorce. It also maintains legal benefits like health insurance and can be a step toward reconciliation or divorce if needed.
Make an informed decision
In conclusion, separation is a complex legal and emotional process that requires careful consideration. If you are worried about what is a separation agreement and are contemplating separation, consult legal professionals for guidance on drafting a separation agreement.
Additionally, couples may benefit from seeking counseling or relationship support to navigate this challenging period and explore options for the future.
Share this article on
Want to have a happier, healthier marriage?
If you feel disconnected or frustrated about the state of your marriage but want to avoid separation and/or divorce, the marriage.com course meant for married couples is an excellent resource to help you overcome the most challenging aspects of being married.
You May Also Like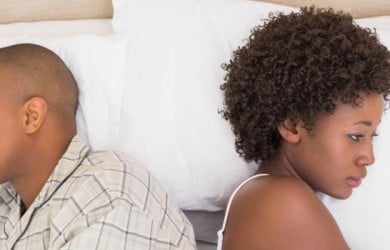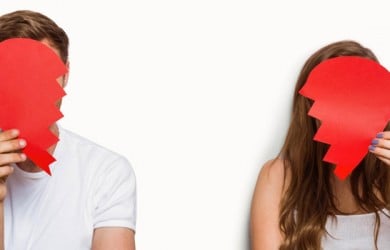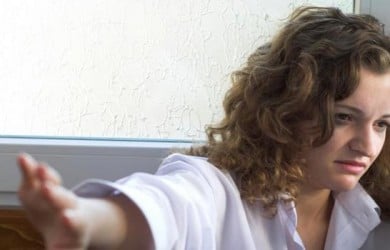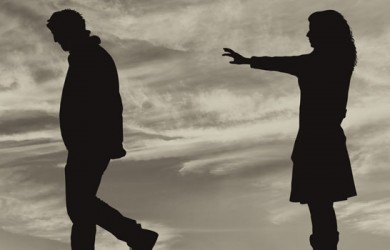 Popular Topics On Marriage Help