What Is a Trial Separation Agreement: Elements & Benefits
When two married individuals agree to legally separate, they can use a trial separation agreement to determine how their property, assets, debts and child custody are taken care of.
A separation gives the couple a chance to rethink whether they want to stay together or file for divorce. And a trial separation agreement facilitates this in a manner that takes care of its practical and legal implications.
Here the article will cover what a temporary separation agreement will cover, its benefits and the template couples can utilize.
What is a trial separation agreement?
A trial separation agreement is a marriage separation paper that two marriage partners use to divide their assets and responsibilities when preparing for separation or divorce.
A trial separation agreement can include terms for child custody, child support, parental responsibilities, spousal support, property and debts, and other crucial family and financial matters to the couple.
It can be pre-arranged by the couple and submitted to the court before the divorce proceedings or can be determined by the judge presiding over the case.
A trial separation agreement is known by various other names, which include:
Marital settlement agreement

Marital separation agreement

Marriage separation agreement

Divorce agreement

Legal separation Agreement
Benefits of trial separation
Trial separation agreements may seem like a good idea to some, but they may raise further questions for others. It may make you wonder, "does a trial separation work or does it create further problems?"
A trial separation can help you cool down, reignite your love, self-reflect, appreciate their marriage and question whether divorce is the right option for you. Learn more about the benefits of a trial separation here.
Related Reading: 

How to Have a Trial Separation in the Same House
What are the important rules for trial separation in marriage?
A trial separation can be a good option if you and your partner are facing issues, and time away from each other can help give you a chance to reassess things. However, the separation should be bound by certain rules or it may create further misunderstandings.
To understand more about the rules that you must follow in learning how to write a separation agreement, click here.
What should a trial separation agreement cover?
A trial separation agreement template includes a lot of things that are usually found in a divorce decree, like the following:
The use and possession of the marital home

How to take care of the expenses of the marital home, including the rent, mortgage, utilities, maintenance, and so on

If legal separation is transformed into a divorce decree, who will be responsible for the expenditure of the marital home

How to divide the assets acquired during the marriage

Terms of spousal support or alimony and the terms of

child support

, child custody and visitation rights of the other parent
The two parties must sign the marital separation agreement form before a notary public. Each spouse ought to have a copy of the signed trial separation agreement form.
Watch this video to learn how couples should split their finances:
What makes temporary separation agreements legally enforceable?
The legal enforceability of a trial separation agreement varies from state to state. A good number of states recognize legal separation agreements. But, Delaware, Florida, Georgia, Mississippi, Pennsylvania and Texas do not recognize legal separation.
However, even in these states, a separation agreement can still assist you in organizing what you and your spouse agree upon regarding how assets and liabilities will be shared, how child support and support claims will be organized, and how property will be divided.
Several states require you to file your pre-separation agreement with the court to approve it before it can be legally enforced.
Related Reading: 

Can a Trial Separation Make a Relationship Stronger

?
Some commonly asked questions
Trial separation agreements might contain details that can make couples feel overwhelmed and confused. Here are the answers to some commonly asked questions that can address some of these concerns:
Is temporary separation a good way of resolving marital conflicts?
A trial separation agreement can help a certain couple facing issues and might need some time away from each other. Instead of doing the same things repeatedly, it gives couples a chance to reassess their relationship dynamics and what they can do to change things.
Can separation help a marriage be more healthy?
A separation can give couples a chance to self-reflect and reassess things. They can also attend marriage therapy to find a healthy way to return to each other if that is what they want.
Do trial separations usually end in divorce?
Yes, most trial separations end up in a divorce after the couple has had a chance to reassess their decision. Statistics suggest that 87 percent of separated couples end up divorcing each other. Only 13 percent of couples end up deciding to work on their marriage together.
Final takeaway
Marriage can be tough for some people, and a trial separation can give them a chance to calmly rethink what they want from their relationship and whether it is still something that they want to work to improve.
A trial separation agreement gives the couple a chance to define the terms of their separation so that there is no confusion about the same later. It defines the boundaries of their separation and what the practical and legal implications of it are going to be.
Share this article on
Want to have a happier, healthier marriage?
If you feel disconnected or frustrated about the state of your marriage but want to avoid separation and/or divorce, the marriage.com course meant for married couples is an excellent resource to help you overcome the most challenging aspects of being married.
You May Also Like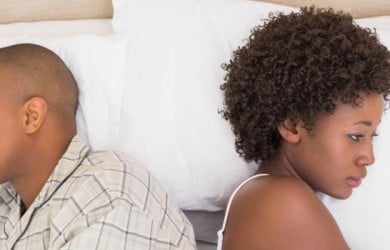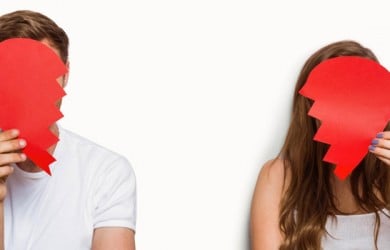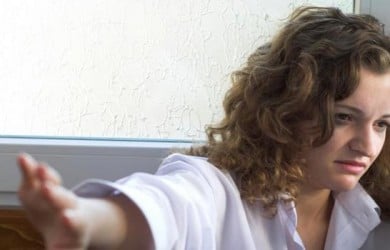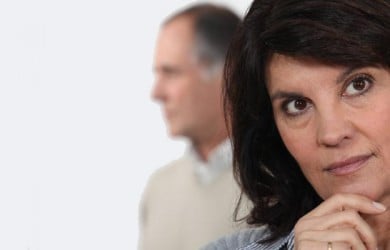 Popular Topics On Marriage Help