How to Get Separation Papers: A Step-by-Step Guide
Separation is an emotionally-draining and complex task, and the fact that there are legalities involved makes it even more difficult to process.
If you live in those states where there are existing laws for legal separation, you may be able to obtain one easily. In case of a divorce or to obtain a legal separation, you'll be required to fulfill specific residency clauses to be granted a legal separation.
You'll also be required to file and serve separation papers, which are roughly the same as the divorce papers.
"Where can I get legal separation papers," you ask. You can get it online and this article answers all the questions you will come across in the way of filing for divorce such as, 'What are separation papers', and 'How to obtain a legal separation'.
Also, for 'how to get separation papers', 'how to file separation papers', and ' how to get a separation order', you'll find some leads here. Keep reading.
The process is comparatively easy if you and your spouse can agree on the terms of your legal separation. If that is not the case, both you and your spouse may need to get a separation lawyer to help negotiate fair deals for the party they are representing.
Legal separation papers are used by marriage partners whose intent is to settle any legal issues they have, like child custody or sharing of marital property when they formally set up separate residences. This is essential when a couple has not yet decided to seek a divorce.
You can frequently obtain free legal separation papers and forms online or at your local county clerk's office.
What are separation papers?
Before you ask how to get separation papers, let's understand what the term stands for.
Separation papers are legal documents that outline the terms and conditions of separation between two individuals, typically a married couple. They can include provisions for the division of assets, child custody and support, spousal support, and other relevant issues.
Separation papers can be used as a precursor to divorce, or as a way to formalize a separation without ending the marriage. These papers are often drafted with the help of lawyers and must be approved by a judge to become legally binding.
How to file for legal separation
Legal separation is a legal process that allows couples to live apart while remaining married. It provides a formalized agreement for issues such as child custody, child support, spousal support, and division of property. Here are the steps to file for legal separation:
Consult with an attorney: It's important to seek legal advice to understand the legal implications of separation and your state's requirements.

File a petition: A petition for legal separation should be filed in the appropriate court. The petition should include details about the separation, such as the reason for the separation and the proposed arrangements for child custody and support, spousal support, and property division.

Serve your spouse: The petition must be served to your spouse in a legal manner, typically by a process server.

Response: Your spouse has a certain amount of time to respond to the petition, either agreeing or disagreeing with the terms outlined.

Negotiations: If disagreements arise, negotiations or mediation may be necessary to reach an agreement.

Court approval: Once an agreement is reached, the court will review and approve the separation agreement.
How to start the process of separation?
Starting the process of separation can be difficult, but before looking for 'where to get separation papers', it's important to take the necessary steps to protect yourself and your family. Here are some steps to get started:
Have a conversation: It's

important to communicate

with your partner about your feelings and desire for separation.

Seek legal advice: Consult with an attorney to understand your rights and options.

Gather important documents: Collect financial documents, such as bank statements, tax returns, and investment records.

Create a separation plan: Work with your attorney to create a plan for child custody and support, spousal support, and property division.

Serve your spouse: Serve your spouse with the separation plan and work to negotiate any disagreements.
Related Reading: 

5 Golden Rules to Make the Separation Process Successful
Where to obtain free legal separation forms online?
For all those wondering how to get separation papers and how to file for legal separation online, here is the help.
A lot of websites provide pre-typed and formatted legal separation forms for creating one. You can regularly download and print these forms straight from the website. Examples of sites where you can obtain free marriage separation agreement forms are:
FindForms
Where to get legal separation papers? Try this source.
This website provides both free separation papers and for-sale marriage separation papers. At present, it provides free online legal separation forms to some states.
If you are a resident in one of these states, you can choose the form you want, print the legal separation paperwork, and fill out the form before filing it in court.
AllLaw
Alllaw is a leading resource for all types of legal forms and separation papers online. AllLaw's legal separation agreement form needs to be copied and pasted into a document on your computer after which you can complete the form and submit it to your local court.
It is important to state that these online separation papers may not meet the requirements of filing separation papers in some states. A number of states require that you incorporate particular information on your forms to meet the criteria required by the local court to grant you a legal separation online.
Make sure that any marriage separation form you get online meets your state requirements by matching it with the instructions supplied by your local clerk of court while filing for separation.
US legal forms
You can also get legal separation papers used by legal separation lawyers from the US Legal Forms without having to pay exorbitant legal fees to obtain one. Follow this link to their site to obtain Legal Separation Forms- Divorce separation agreement.
Related Reading: 

Where To Get Separation Papers

Things that are commonly included in separation form
If you ever happen to take a look at an example of a separation agreement, you would have an idea about the content of separation forms. The terms of separation agreement to be included can be based on a number of important factors.
Despite the fact that the various states have independent and different contents of a legal separation form submitted in its courts, there are a number of things that are common to all the states.
The list of things that must be included in the separation papers and forms are:
Your name and that of your marriage partner.

The residential address of your marital home.

The separate fresh address of the spouses, if applicable.

If you have any children from the marriage

The child support and spousal alimony provisions you have established for both of you.

The starting date of the legal separation.

The division of marital property that is affected by the separation
Any legal separation agreement sample or separation paper devoid of these pieces of information may be sent back by the court for revision. After the revision, the party who filed the papers would re-submit to the court for reconsideration.
Some more questions
Separation agreements are legal documents that outline the terms of a separation between two parties. This next section will provide insights into the process of creating and executing separation agreements.
Can you write your own separation agreement?
In general, it is possible for individuals to write their own separation agreements. This may involve researching the legal requirements for such agreements in their jurisdiction, identifying the terms they wish to include, and drafting a document that both parties agree to and sign.
It is important to note that without the guidance of a legal professional, a self-written separation agreement may not be as comprehensive or legally binding as one drafted with the assistance of an experienced family law attorney.
You can also have a look at any authentic sample of separation agreement or financial separation agreement before working on your own to understand what to include in a separation agreement.
Try watching this video for a detailed approach to preparing your own separation agreement:

How do you ask for a separation?
When considering how to ask for a separation, it is important to approach the situation with sensitivity and respect. It is recommended to have an open and honest conversation with your partner about your feelings and concerns and to be clear and direct in your communication.
It is also important to listen actively to your partner's response and to work together to find a solution that is fair and equitable for both parties. If the conversation becomes emotionally charged or difficult, seeking the guidance of a professional counselor or mediator through couples therapy may be helpful.
Educate yourself through the right resources!
Educating yourself on the legal separation process and paperwork can be crucial in ensuring a smooth and efficient separation. It can be a daunting and emotional process, but understanding the legal requirements and necessary steps can help to alleviate stress and uncertainty.
By taking the time to research and familiarize oneself with the relevant laws and documentation, individuals can make informed decisions and advocate for their own interests. Seeking the guidance of a lawyer or mediator can also provide invaluable support and advice throughout the process.
The goal of educating oneself on legal separation is to facilitate a fair and equitable separation that meets the needs of all parties involved.
Share this article on
Want to have a happier, healthier marriage?
If you feel disconnected or frustrated about the state of your marriage but want to avoid separation and/or divorce, the marriage.com course meant for married couples is an excellent resource to help you overcome the most challenging aspects of being married.
Learn More On This Topic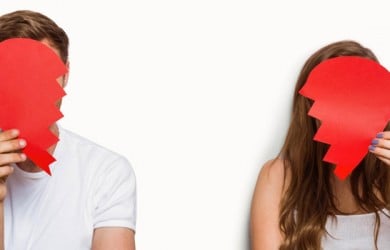 You May Also Like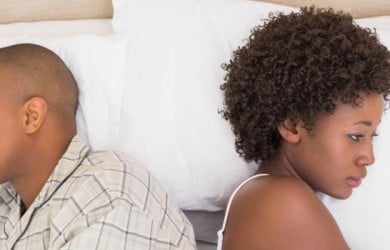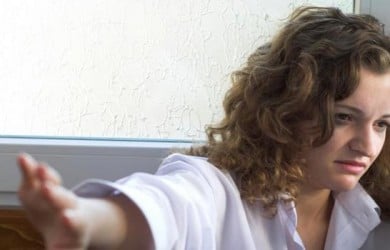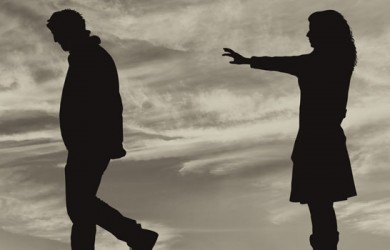 Popular Topics On Marriage Help