10 Signs Your Spouse Takes You for Granted and What to Do?
Marriage is a beautiful bond between two people who adore and cherish one another. However, it is common for couples to fall into a routine and start seeing signs their spouse takes them for granted.
When you feel taken for granted in marriage, you may feel unappreciated, undervalued, and hurt.
There are several signs your spouse takes you for granted. They may withdraw from the relationship, stop showing affection, or become more distant. They may also stop acknowledging your efforts and stop listening to you when you speak.
When this is noticed, it must be addressed ASAP to avoid further damage. To help you settle the dust once and for all, we've compiled a list of 10 signs your spouse takes you for granted and what to do when you see them.
What does it mean when someone takes you for granted?
The dictionary defines being taken for granted as a situation in which someone or something is valued too lightly. When someone is taken for granted, their true worth is neither seen, appreciated, or adequately celebrated.
Let's bring this definition to romantic relationships.
When someone takes love for granted, we can say that they do not fully appreciate or value the presence or efforts of their romantic partner. They may believe they'll always be there for them.
Hence, they may find it difficult to celebrate or appreciate the work they put into making the relationship work.
Being taken for granted by your husband, wife, or partner can be frustrating, especially if you've invested time, energy, and resources into the relationship. It can also lead to resentment and conflict in the relationship.
On the upside, your partner can do this unconsciously, and so it would be up to you to let them know how you feel. Do not consider it a dead end, as you can easily find a fix once you know what to do.
Some effective solutions include having an open conversation with your partner, establishing boundaries, or taking a break to prioritize your well-being. The final destination, when the dust has settled, is to preserve the beauty and love in your relationship.
10 signs your spouse takes you for granted
Do you feel like you're beginning to lose that magical touch you once had over your partner? Here are 10 sure signs that your spouse takes you for granted.
1. They no longer dedicate time to you
One thing we can unanimously agree on is the effect of work stress on relationships. Work demands, as well as domestic and social obligations, can make life hectic.
It is perfectly acceptable not to feel up to engaging in lengthy conversations when you're racing against the clock to deliver a project to your boss.
At other times, you may just want to switch off your brain, and engaging in a conversation with your spouse can seem like a chore.
But if this pattern has become a routine, regardless of how much free time you have had, it's a sign that you're drifting apart in your marriage.
If you are not spending quality time together and thinking, "my wife or husband takes me for granted," you are not wrong. However, instead of taking a rash decision, evaluate how they respond to everyone else. Do they have the same issue making time for everyone else?
No? That could be a sign your spouse takes you for granted.
Related Reading: 

Making Time For You And Your Spouse
2. Your spouse avoids doing their duties
If one of the partners becomes sloppy about doing their part for the home you both share and just lets things slide without guilt, it reflects how they feel about the relationship.
They might be dropping the ball, and it's up to you to decide whether you want to accept it or fight for yourself.
3. Your relationship lacks communication
Studies show that relationships don't thrive without effective communication.
Forget about making phone calls or sending texts when you're not together; if your partner can't be bothered to talk to you when you're right in front of them, it's cause for concern, and the health of your relationship may be suffering.
When all of your efforts to improve communication in the relationship are ignored or met with cold, harsh responses, you have two options: work on your relationship or walk away. But don't get stuck in it because it will start to affect your mental health and self-esteem.
4. They flirt with others in your presence
It is extremely painful to witness your spouse, who makes minimal efforts to invest in your relationship, flirting with someone else right in front of you.
This mostly happens when your spouse assumes that you will be okay with such behavior or when it does not even occur to them that their actions may hurt you.
This can also be a sign of being taken for granted, which you should not tolerate.
Then again, constantly flirting with others, especially when they know you're hurt, is a sign of disrespect.
5. When you are no more satisfied sexually
It's not that sex isn't present in your relationship, but one of the signs your spouse takes you for granted is that sex has now become all about them. They expect you to do all the work to please them but are never interested in giving you a mind blowing experience as well.
If your sex life starts to feel like it's all about fulfilling your partner's desires while leaving you high and dry every time, you may want to reconsider your stance.
Related Reading: 

12 Tips on How to Keep Your Husband Sexually Satisfied
6. Your relationship lacks appreciation
If your partner never expresses gratitude for what you do for them, it's a clear sign of taking love for granted. When people do not feel appreciated and acknowledged, it can lead to resentment and tension in the relationship.
Suggested video: 25 ways to appreciate your spouse
7. Your spouse does not take responsibility
If they never accept responsibility for their actions or attempt to shift blame to you, it's one of the top signs your spouse takes you for granted. This frustrating and hurtful behavior can eventually lead to a breakdown in communication and trust.
8. You are no longer your partner's priority
It's okay not to be the center of your partner's world sometimes, especially if they have other people (like children and work colleagues) to attend to. If, however, they constantly shove your needs down the drain, you may want to pay closer attention.
If your needs, feelings, and aspirations are not prioritized, it indicates that your partner is taking you for granted. The first step to handling this is to talk to them about how your spouse takes you for granted.
9. Your spouse makes no effort to impress you
Even if it isn't often, our partner should make an attempt to impress you, especially on special occasions. If your partner makes no such effort, it could indicate they aren't afraid of losing you. Consider reassessing the relationship at this point.
10. There is zero affection
When your spouse suddenly becomes less affectionate than usual, it may indicate they take you for granted. Affection is one of the primary ways people express love, so its absence can be concerning.
Related Reading: 

My Husband Is Not Affectionate or Romantic : 15 Things to Do
How to stop being taken for granted in marriage- 5 ways
After seeing these signs, your spouse takes you for granted, and your next plan of action should be to define your exact next steps. These are 5 ways to stop being taken for granted in marriage (or your relationship in general).
1. Communicate your needs
Communicating your needs to your partner is one of the most important things you can do. Make it clear what they must do to make you feel appreciated and valued. Try to be specific and provide examples of times when you have felt taken for granted.
While at it, don't forget to give them time to adjust.
2. Establish boundaries
If your partner is taking you for granted, it is critical to establish boundaries. Make it clear what you can tolerate and the things that are a no-no to you. Be firm but fair in your boundaries, and don't be afraid to enforce them.
3. Self-Care is essential
It is vital to look after your own needs and well-being, especially at this time. Make out time to do things you enjoy and put your self-care first. You're more likely to be assertive and confident in your relationship if you feel good about yourself.
4. Express gratitude
Be the example you want to see. If you want your partner to be less critical and more accepting of you, ensure you also extend the same benefits to them.
Express gratitude for your partner's efforts and contributions to the relationship. You can start a positive cycle of mutual appreciation and respect by showing appreciation for what they do.
5. Seek professional assistance
If you've tried everything and are still being taken for granted in your marriage, it may be time to seek professional assistance. A therapist or a marriage counselor can assist you and your partner in identifying and resolving issues in your relationship.
FAQs
Here are some frequently asked questions about being taken for granted in your relationship.
How can I avoid taking my spouse for granted?
To avoid taking your spouse for granted, consciously express your appreciation and gratitude for them, prioritize spending quality time together, and communicate openly and honestly.
Check-in with them regularly to see how they're doing. Remember to keep working hard to keep the relationship going.
Is it normal for spouses to take each other for granted?
It's not uncommon for spouses to sometimes take each other for granted. To maintain a healthy relationship, however, you must recognize and address this tendency. Neglecting or disregarding your partner's needs and feelings regularly can cause long-term damage to the relationship.
In summary
Some of the signs your spouse takes you for granted include a lack of appreciation, disregard for your needs, and a lack of affection. When you notice these, communicate your feelings to your spouse in a non-confrontational manner and collaborate to find solutions.
If your spouse's behavior does not change, consider reassessing the relationship and, if necessary, seek marriage counseling.
Share this article on
Want to have a happier, healthier marriage?
If you feel disconnected or frustrated about the state of your marriage but want to avoid separation and/or divorce, the marriage.com course meant for married couples is an excellent resource to help you overcome the most challenging aspects of being married.
More On This Topic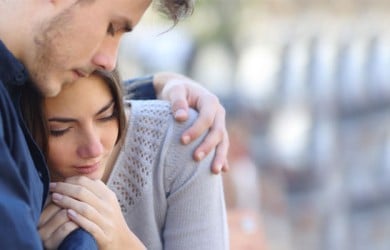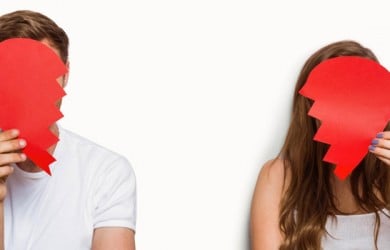 You May Also Like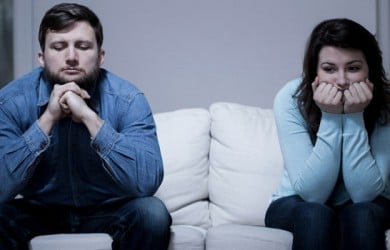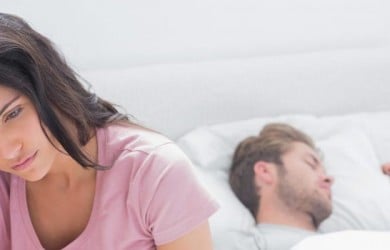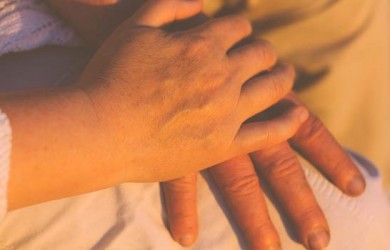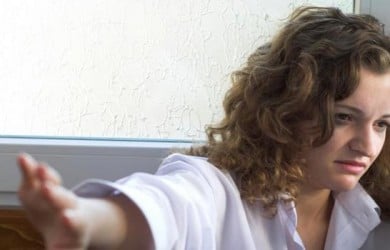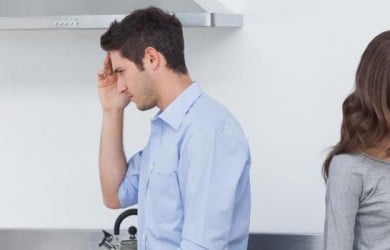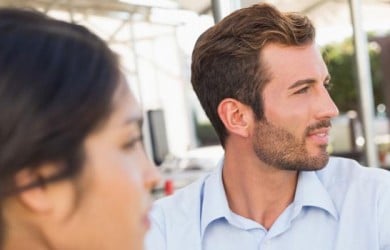 Popular Topics On Marriage Help