15 Benefits of LGBTQ Couples Counseling
Couples counseling can be beneficial for addressing several problems, including frequent conflicts, communication problems, and differences of perspective in a long-term relationship. LGBTQ couples counseling can be helpful for same-sex couples, as this form of counseling addresses the unique needs of these couples.
What is LGBTQ couples counseling?
In some ways, LGBTQ couples counseling is just like any other form of counseling. Couples who identify as lesbian, gay, bisexual, transgender, or queer may seek counseling for communication problems, depression, anxiety, or disagreements.
On the other hand, there may be some problems of living that are unique to LGBTQ couples counseling:
Concerns over gender dysphoria

Assistance with processing questions related to gender or sexual identity

Problems related to stigma at work, school, or within the family

Coping with discrimination or abuse because of gender or sexual identity
LGBTQ-friendly therapists are uniquely trained to help couples cope with the above issues related to their gender and sexual identity, in addition to being able to help couples cope with problems that occur in every relationship, such as difficulties with communication or conflict management.
How is LGBTQ counseling unique
While LGBTQ couples may come to counseling for the same reasons that heterosexual couples do, in some ways, LGBT couples counseling is unique. For instance, LGBTQ couples may experience stigma, discrimination, oppression, and abuse, all of which can contribute to emotional problems that surface in a relationship.
Same sex couples therapy can also help these couples to cope with issues like family conflict related to their relationship status, rejection from peers, and dealing with reactions from others during the coming out process.
LGBTQ couples may experience some of the same struggles as heterosexual couples, but because of prejudice and stereotypes, these couples may also face unique challenges. In same sex counseling sessions, LGBTQ couples can process the challenges that come along with minority stress.
Minority stress refers to the psychological distress associated with being a member of a minoritized group, such as the LGBTQ population. These groups may face injustices like homophobia, creating additional challenges for LGBTQ couples.
Related Reading: 

30 Gay Couple Goals for a Healthy Relationship
15 benefits of LGBTQ counseling
So, why should you seek LGBTQ relationship counseling? There are numerous benefits associated with reaching out for couples counseling. Learn about 15 of them below.
1. Access to an affirming environment
Larger societies may have stereotypical and sometimes oppressive ways of responding to members of the LGBTQ community, which can be quite damaging to mental health, physical well-being, and relationships. Working with an LGBTQ therapist in couples counseling gives you access to someone who affirms, rather than rejects, your identity.
2. Receipt of LGBTQ-informed services
LGBT counseling is provided by trained professionals who are informed about the LGBTQ culture, and they know what it means to be a part of this group.
You won't have to deny or hide aspects of yourself, nor will you have to worry about censoring what you say; your therapist will understand and accept your identity.
3. Ability to be authentic about your experiences
LGBTQ friendly therapists allow you to be authentic about your experiences within your relationship and the life experiences you bring to the table. You may be accustomed to receiving negative judgment from others, but this is not a concern when you and your partner seek LGBT couples therapy.
4. Opportunity to fight against stigma
LGBTQ couples may have to contend with stigma, which can have a negative effect on their relationships. Couples counseling is appropriate for overcoming the effects of stigma and learning how to cope healthily.
5. Addressing family issues
LGBTQ counseling allows you to address family issues affecting you and your partner. Perhaps you've experienced rejection from your families of origin, or maybe you bring experiences from your family system that impact your relationship.
Whatever the case is, an LGBTQ counselor will help you to process these family issues to strengthen your relationship.
6. Overcoming internalized shame
LGBTQ couples may struggle with internalized shame related to their sexual orientation and identity. Counseling sessions can be a space for addressing this internalized shame so that it no longer has such a grip on your daily life.
7. Managing gender roles and expectations
Disagreements over roles and expectations can be a source of contention in any relationship. For instance, a couple must decide how to handle finances, who will take care of chores, and how childcare responsibilities will be divided.
The topic of roles and expectations is common in LGBTQ couples counseling, and a therapist who specializes in working with this population can help you to have an effective dialogue regarding these issues.
8. Improved anxiety, depression, and trauma
An LGBTQ therapist can help you to address mental health issues like anxiety, depression, and trauma, and because they are LGBTQ-friendly, you won't have to worry that you'll be negatively judged for your sexual orientation when diving into these issues.
9. Treatment for sexual difficulties
Counseling for gay couples is a safe setting for exploring sexual difficulties, such as differences in levels of desire and sexual preferences. A counselor who specializes in LGBTQ couples is sensitive to the unique challenges that these couples may face in terms of sexual intimacy.
10. Support for transitioning
One challenge that may arise for LGBTQ couples is the decision of one partner to transition from their birth-assigned gender to the gender with which they identify. An LGBTQ therapist can help couples to process this transition.
11. Emotional support for "coming out of the closet"
The process of coming out can be difficult for LGBTQ couples, especially if they have begun a relationship but close family and friends are not yet aware of their identity. A therapist can help with the coming out process.
12. Coping with different levels of "outness"
One issue that may come up in same sex couples counseling is a situation in which one member of the couple is "out," but the other is not. Similarly, one member of the relationship may be more "out" than the other. A counselor can help couples to process this discrepancy.
13. Dealing with the effects of drugs and alcohol
Substance abuse can negatively affect any relationship, including the relationships of LGBTQ couples. Counseling can help couples to overcome substance misuse and the effect that it has on the relationship.
Watch this video to learn more about how addiction happens:
14. Managing parenting issues
Parenting as an LGBTQ couple comes with many of the same challenges that heterosexual couples face and some unique challenges. For example, LGBTQ parents may experience discrimination, and children can suffer from these effects. Counseling can help couples to manage.
15. Addressing issues of religion and spirituality
LGBTQ couples counseling can also help couples to cope with issues related to religion and spirituality. For instance, same-sex couples may face stigma and discrimination at church. They may also benefit from the assistance of a therapist to process identity challenges and resolve issues related to life purpose and meaning.
Some commonly asked questions
The answers to the following questions can also be helpful when you are looking at LGBTQ couples counseling:
Is gay couples therapy expensive?
The cost of same-sex couples counseling will depend upon the type of services you seek, the number of counseling sessions you attend, and whether or not you can use insurance to cover the cost of sessions.
Many insurance programs cover counseling if it is medically necessary, so if one member of the couple is looking for treatment for depression, insurance may cover some of your costs. If insurance does not cover sessions, the cost can vary based on where you live and the expertise of your counselor.
You can get on a payment plan to make your out-of-pocket costs more manageable.
What are the challenges faced by LGBTQ couples?
LGBTQ couples may face many of the same challenges that heterosexual couples encounter, including communication breakdown, ongoing conflict, different levels of sexual desire, parenting challenges, and financial difficulties.
In addition to these challenges, LGBTQ couples may face discrimination, oppression, minority stress, internalized shame, stigma, and difficulties coming out of the closet or coping with a sex change. All of these issues are best addressed by LGBTQ friendly therapists.
Final takeaway
If you're facing challenges in your relationship and you are a member of the LGBTQ community, there are services to meet your needs.
LGBTQ-affirming therapists are knowledgeable about the culture of this community and prepared to address issues like discrimination and stigma. Reach out to a local counseling center today to inquire about services for LGBTQ couples.
An Internet search of therapy providers can also help you to locate LGBTQ couples counseling services. Some online therapy services even offer therapy specifically tailored to meet the needs of LGBTQ couples.
Share this article on
Want to have a happier, healthier marriage?
If you feel disconnected or frustrated about the state of your marriage but want to avoid separation and/or divorce, the marriage.com course meant for married couples is an excellent resource to help you overcome the most challenging aspects of being married.
Learn More On This Topic
You May Also Like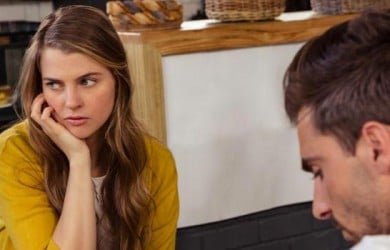 Recent Articles
Popular Topics On Married Life