30 Gay Couple Goals for a Healthy Relationship
Everyone looking forward to a healthy relationship needs to be ready to set goals and work towards achieving them. Some people are unaware that setting couple goals is another avenue to show love and be loved by your partner. In this article, LGBTQ individuals can learn how to create gay couple goals and meet them.
What does gay couple goals mean?
Gay couple goals are goals that help you and your partner to create a fulfilling and successful relationship. Putting these goals in place will help to make your relationship more purposeful.
It would also prevent your union from being boring and worthless because both of you have something to always look forward to.
Setting gay couple goals is another opportunity to express love to your partner because you will work on these goals together as a team.
To learn more about how individuals in same-sex relationships stay loyal, check out this research by Sharon Scales Rostosky and other authors. The study is titled Commitment in Same-Sex Relationships: A Qualitative Analysis of Couples' Conversations.
30 gay couple goals for a better healthy relationship
Setting goals for your relationship can help you build a successful and healthy union between you and your gay partner. Here are some gay couple goals that you can work towards to have a better relationship.
1. Build genuine gay and straight friendships
When you are in a relationship, remember that your individuality is important. Hence, looking forward to good gay and straight friendships is important.
It would help if you considered the individual aspect of your life as vital as being someone's partner. Also, you and your partner can build joint straight and gay friendships.
2. Chase your passions
Even though you are in love with your partner, it should not be an excuse to neglect your goals. One of the important gay couple goals is to keep following your passions. Your partner might not be passionate about your gay goals, but you must remind them of their importance to you.
3. Don't stop learning
Learning should be one of the important gay relationship goals that should not be sidelined. You and your partner should make learning a habit because it is one way to keep your minds and intellect sharp.
Learning is important in personal growth and puts partners on the same intellectual pedestal.
4. Be free to discuss finances
Talking about finances is one of the necessary gay couple goals that you should not avoid. Remember that there will be bills to pay, and you both need to develop a structure to manage your finances.
You and your partner must be on the same page regarding financial duties.
5. Spend time with other LGBTQ couples
One of the things gay couples do together is spent ample time with LGBTQ couples. If you are looking for motivation to keep your relationship going, spend ample time with LGBTQ couples with healthy relationships.
6. Work towards joint projects
Creating joint projects and working on them is one of the ways to introduce teamwork, and it is an important gay relationship goal to adhere to.
Ensure that both of you share similar interests in these projects to make them easy to work on. For instance, it can be working towards a joint financial goal at the end of the year.
7. Don't bury unresolved issues
If you don't want your relationship to be toxic and unhealthy, avoid burying unresolved problems. It is normal to experience conflicts in relationships, but they should be resolved quickly and peacefully. Imbibe the act of having open and honest conversations with your partner about any pending issue.
8. Learn to bond after conflicts
When you are done resolving conflicts, an important gay love advice is to bond quickly. If you decide to keep your distance from your partner, it may lead to another conflict. When you settle issues with your partner, learn to love up to them and make up.
9. Try to reach a compromise
It is important to mention that a relationship should not be treated as a competition. One of the important gay couple goals is to create a system that allows both parties to win.
One party should not be seen as being outrightly wrong. This means, whatever the situation, you and your partner should walk away happy.
10. Remain curious about your partner
Being curious about your spouse is one of the crucial gay couple goals to take note of. You and your partner must keep trying to know more about each other.
When you stay curious about your partner, you will discover some interesting things about them that you were unaware of.
11. Make your partner a priority
One of the necessary LGBT relationship goals is prioritizing your partner and relationship.
Learn to treat your partner's request with love and urgency. Ensure that your partner knows that you care about their goals and interests.
12. Be open and honest with each other
You or your partner might not be free to have conversations because of what you have faced in the past.
However, remember that your partner is expected to be your soulmate, so you should share your wins and losses, happiness and sadness with them. Ensure that you let your partner in concerning your thoughts, feelings, and emotions.
13. Make commitments and be true to them
One of the core building blocks that a relationship thrives on is commitment. Being committed to your partner is one of the important gay couple goals that shows them that you want the relationship to be successful and healthy.
If you make some promises to your partner, strive to fulfill them to assure your partner that they can depend on you.
14. Surprise your partner
To remain a happy gay couple, learn to surprise your partner. You can do things for them that you know they will love.
When you surprise your partner, they will feel special and loved. These surprises might not be grand every time, but ensure they are thoughtful and important ones your partner needs.
15. Be kind to your partner
When it comes to gay couple love, it is important to go easy on your partner. Learn to be kind to your partner because you will be saving your relationship in the long run.
Hence, even though you are not happy with your partner, they will be assured that you have their backs irrespective of the circumstances.
16. Set boundaries
Every relationship needs boundaries to survive, and it should be one of your gay couple goals. It would help to communicate your boundaries to your partner, so they know how to avoid doing things you don't like.
The same applies to them. Please encourage them to tell you about their boundaries so you will not exceed them.
Related Reading: 

6 Types of Boundaries in Relationships & How to Maintain Them
17. Have a vision for your family
Every relationship that wants to be healthy and stand the test of time needs to be future-oriented. You and your partner must clearly define what you want from the relationship.
When you and your partner are sure of what you want from the relationship, it becomes easier to set actionable plans to achieve this.
18. Learn to protect your partner
Your relationship needs to be a haven for both of you, and this is one of the gay couple goals that should be met.
Ensure that you protect your partner from any form of threat. Please don't allow your partner to be in a situation where they would be helpless. Try always to be there for your partner, irrespective of how inconvenient it is.
19. Get to know your partner's loved ones and vice-versa
Family is an important aspect of every relationship. You need to know more about your partner's family because their approval or consent is important to the health of your relationship.
The same applies to your partner; give them a chance to know more about your family, friends, and loved ones.
20. Don't close the door of romance
To keep your relationship alive, you need to make romance a priority in your relationship. One of the important gay couple goals is to ensure that you don't get too used to your partner.
Make it a habit to keep flirting with your partner to leave the door of romance open in your relationship.
21. Be a good support system for your partner
It is important to always be there for your partner in their good and bad days. You and your partner need to be the primary support system for each other before depending on other people outside your relationship.
Watch this video on how to be a supportive partner:
22. Have a place of your own
If you and your partner don't have a place to call your home, it is important to work towards it. You can create a savings goal that allows both of you to work towards raising money to buy a home.
23. Pay off all debts together
If you or your partner has debts, you can work towards paying them off. Debts can be burdensome because they stay on your mind until you are done paying them.
Hence, partners in gay relationships can help each other to pay the outstanding and live a debt-free life.
24. Save for the rainy days and retirement
You might experience rainy days in your relationship, and it is important that they don't meet you and your partner unprepared.
Therefore, create emergency savings where you and your partner make periodic contributions towards unforeseen circumstances.
25. Mentor and empower younger LGBTQ individuals
Some LGBTQ youths constantly face criticism from different quarters because of their sexual orientation, and some are shy to mingle and express themselves.
You and your partner can mentor some of these individuals and offer your support as they try to find their footing.
To learn more about the stigma that exists in same-sex relationships, this research written by David M. Frost is for you. The study is titled Stigma and intimacy in same-sex relationships: a narrative approach.
26. Render support to LGBTQ politicians and celebrities
To promote the rights of the LGBTQ community, you and your partner can join other gay couples to support LGBTQ-friendly politicians.
You have to find the right politicians to support you and not those who will turn against your community in the future.
27. Support LGBTQ businesses
As a gay couple in love, one of the important goals you can focus on is spending more of your money on LGBTQ-owned businesses.
You and your partner can look out for businesses that are friendly towards your community and invest in them.
28. Adopt children if you want
Not all gay couples are open to having children, but if it is what you and your partner want, you can work towards adopting them. Having children can be good for companionship if your partner is absent for a while.
Related Reading:- 

Pros and Cons of Single Parent Adoption
29. Express your love daily
One of the gay couple goals is to always look forward to expressing love to your partner daily. You need to remind your partner how much they mean to you, and beyond saying those sweet words, you have to back it up with action.
30. Explore the world with your partner
It would help if you also looked forward to exploring the world with your partner. Remember that there are so many fun-filled and interesting places to have holidays. You and your partner can use this opportunity to create memories in different places worldwide.
Learn more about LGBT relationship strengths in this enlightening study by Sharon Scales Rostosky and Ellen Riggle. This research piece is titled Same-Sex Couple Relationship Strengths: A Review and Synthesis of the Empirical Literature
FAQ
What are good long-term goals for couples?
Some good long-term goals for couples include: Starting a joint hobby, going on dates alone and with friends, trying new things together, spending time to learn about your partner, etc.
How to plan couple goals
To plan couple goals, you and your partner need to communicate with each other. You need to set short-term and long-term goals, and both of you need to put in effort and commitment to get them done. You should be open to corrections, ideas, and suggestions to make fulfilling the goals easier.
Final thought
Just like other unions, gay relationships have an equal and good chance of having a fulfilling and successful relationship. With the gay couple goals mentioned in this piece, you and your partner can infuse these targets into your relationship as you work towards being happy together.
Share this article on
Want to have a happier, healthier marriage?
If you feel disconnected or frustrated about the state of your marriage but want to avoid separation and/or divorce, the marriage.com course meant for married couples is an excellent resource to help you overcome the most challenging aspects of being married.
You May Also Like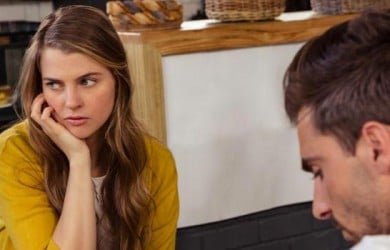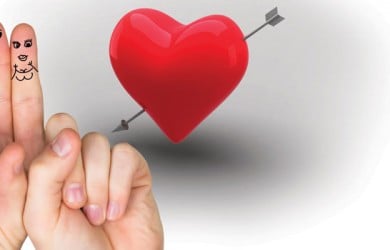 Recent Articles
Popular Topics On Married Life