Pros and Cons of Single Parent Adoption
Single parent adoption is somewhat the same process, but in this, either male adult or female adult get a chance to adopt the child.
You may say that being a parent is tough, and being a single parent is even tougher. Nobody can deny this fact, but at the same time, it is essential to realize that single parent adoption is not impossible!
Raising a child alone doesn't mean you wouldn't be a good parent and it simply doesn't mean your child won't have good ethics. It just shows that you might have to play the role of both parents at a time and do more hard work to raise your child.
So, getting back to the root query, can a single person adopt a child?
The answer is yes. Of course, they can!
Nowadays, it is quite common for children to be raised in a single-parent family because of the divorce rate and the delays in marriages. Single-parent families are becoming popular, but we must know that this may lead to certain advantages and disadvantages.
Read along to get all your queries related to single parent adoption answered.
Advantages of single parenting
If single parent adoption has been your idea for quite some time, you might be getting perturbed thinking about several aspects like single mother adoption, or can a single man adopt.
Also, if you wish to know how hard is it to adopt and raise a baby, look no further.
Here are listed a few advantages of single-parent adoption to comfort you for all your apprehensions regarding adopting a child as a single woman or adopting a child as a single man.
1. You make all decisions as a parent
You get all the authority to decide what will be best for your child without anyone's interference.
You will have all the right to decide what will be best for your child, such as you look into what school they will go into, to the friends they make, to determine what they eat and what they buy.
You can keep a check on your child and let them know what restrictions they have to follow and what freedom they would get.
2. You can independently manage finances
This is one of the best aspects of single-parent adoption. As single parents, they would get to decide how they would like to spend money when they adopt and raise a baby,
Single-parent adoption can give parents a better idea of where to spend their money and how to spend their money.
When you start planning yourself without any family help, you become a responsible person knowing what type of home would be best to live in according to the income.
This aspect is even more critical when you are adopting as a single woman. And after all this, you can also teach your child about finance.
3. You make your child more responsible
Being a single parent isn't that easy as all the workload comes over your shoulders, and that means you would have to teach almost everything to your child yourself, but this would be beneficial too.
You would get a chance to make your child more responsible, and they would know how to handle most of their problems at a young age. You would help them become independent and not rely on you for everything.
You will help your child learn about planning and handling their actions. Such as if you would want to buy some furniture for your house you would always consult your child for advice, this way your child would feel important too, and he would consider acting a bit responsible.
4. Give your child undivided attention
At first, you might wonder how to adopt a kid. Several licensed single parent adoption agencies can help you through the legal process.
Once you are done with it, it will be just you and your child making your own happy world.
Since your child will be the only one, they will get all the love and attention you could give them without worrying about it being divided into other siblings.
5. You won't be dependent on anyone
As a single parent, you would know that you don't have anyone with you, and you are responsible for everything; you would be the boss of yourself.
You won't be dependent on your partner in this case, and you would find ways to manage your time and do almost everything on your own.
Also, when you are adopting as a single parent, your child would look up to you and aim to be self-reliant and confident, just like you, when they grow up.
Watch this video:
Disadvantages of single parenting
Everything has its pros and cons, and it holds for single-parent adoption as well. Of course, there are a lot of advantages. But, at the same time, you need to be aware of the single parent adoption requirements as well.
So, before you rush to any conclusion, you must know the single parenting facts that encompass the disadvantages as well.
Here are listed a few challenges that you might need to face when you decide on single-parent adoption.
1. Short on money
As a single parent, you might face financial issues if you're not adequately settled, and if your ex isn't helping you out, in this case, you might be wandering here and there for better jobs to earn more money.
This may create a negative impact on your child, as all your focus would be on struggling for better job opportunities. Your behavior towards your child, too, might inadvertently change.
2. Overloaded with work
Being a single parent, you might be loaded with lots of work, and it would be quite challenging to manage time, especially if your child is very young.
It can be even more difficult if you have no support system and limited finances to manage your child.
3. Being lonely
As you are the only one taking care of the child, you won't be able to get time to go out and socialize with people; you might at times feel that you are left alone and that everything is your responsibility.
This is a bit of a problem with single-parent adoption. But, you can tackle this issue if you are ready to sacrifice your social life for the happiness of your child.
4. Disciplining the child
You might find it challenging to discipline your child all by yourself.
Since it is just you and your child every time, your child might start taking you for granted and become aggressive at times.
It might take you a lot of effort in disciplining your child when you are the only one juggling through the office-work, house chores, and your child, of course.
5. Negativity in the child
Every child is unique, and so is their psychology. Not all children can be expected to be comfortable about single-parent adoption.
Also, some children might get bogged down with peer pressure. They might start comparing their life with their friends and not appreciate your single-parent status.
You need to cautious about such negative development in your child and take the right steps in time to curb the negative emotions from growing.
These are a few single parenthood facts that you must be aware of before plunging in the single-parent adoption process.
Becoming a parent and having a child in your life is one of the most incredible feelings in the world. You have to be aware of the challenges that this process might bring in your life. If you are ready for them, don't hold yourself back.
Share this article on
Want to have a happier, healthier marriage?
If you feel disconnected or frustrated about the state of your marriage but want to avoid separation and/or divorce, the marriage.com course meant for married couples is an excellent resource to help you overcome the most challenging aspects of being married.
More On This Topic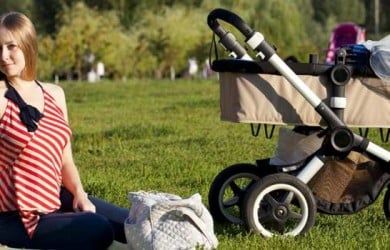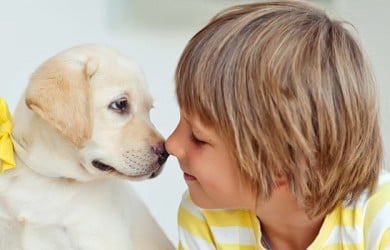 You May Also Like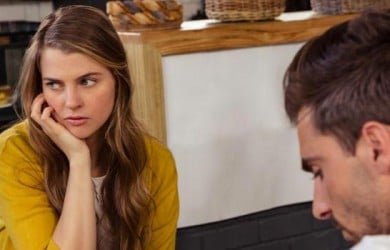 Popular Topics On Married Life