Where Did It Go –  No Romance in Your Relationship?
It doesn't happen overnight. In fact, the decline takes a few years. You probably don't even notice it is happening until you wake up and wonder what happened. One day you look at your partner and you realize something: you are living more like roommates than romantic partners. Where did the romance go?
If you are like most couples in long-term marriages, the early days of your marriage looked quite different from today's daily routine. In your newlywed days, you could not wait to get home to each other. Your nights and weekends saw a great deal of lovemaking, not to mention kisses, hugs and physical contact. But as the years went by, there was less hanky-panky and love notes, and more "honey do" lists and the side-eye went the garbage didn't get taken out without your asking.
If you sense a lack of romance in your relationship, don't despair
There are several things you can do to bring back the sparkle in each other's eyes, and increase the romantic feeling between you. If you don't want your married life to resemble a shared-apartment living situation, do attend to this. Let's get to work on bringing back the romance!
The "why" behind the decline of romance in a relationship. It is not difficult to pinpoint why romance drops off in long-term relationships. Most of it is due to other life events that compete with a couple's time for romance. Things like a growing family, or professional commitments, extended family needs (in-laws, ageing parents, sick family members), your social circle (game night with neighbors, church activities), your children's school needs (homework, volunteering in the classroom, accompanying the class on field trips). The list is endless and it is no surprise that there is very little time left for you and your partner to devote to being romantic together.
You may forget to express love for that person being your rock
There is also the question of routine. As your marriage moves forward, it is natural for a routine to install itself and maybe you start taking each other for granted. The good part of that is that you know you have someone you can count on, day in and day out. The bad part of that is that you may forget to express love and gratitude for that person being your rock. Your relationship can get into a rut, as you tend to have to stick to a routine just to get everything done. Without the unexpected or the surprise, you may sense that there is no passion left, nothing like in your early days when everything was new and exciting.
Anger can be a real romance killer
Romance can die because you may harbor some resentment towards your partner. Anger, unexpressed or expressed, can be a real romance killer. It is difficult to feel loving and passionate about someone who is consistently disappointing you or working overtly against you in the family dynamics. This is an especially difficult situation for a couple to manage on their own so seeking out a family therapist is helpful here to help you get back on track, establish good communication techniques, and learn to dialogue about what is making you angry so that resolution can occur and the loving feelings can return.
A little secret – you can still love your partner without display of romance
Does that surprise you? There are millions of couples who do not need romantic gestures, large or small, to know that their relationship is a loving one. They rely more on the following truths that their relationship provides them with Love. They have a strong sense that there is a loving bond between them, and they don't require flowers, love notes or lingerie to remember this. They genuinely care for each other. These couples have a calm and consistent sense of caring for each other that underlines their marriage. There may not be passionate romance every day, but they would gladly trade that for the warm and caring feeling they experience in their relationship. Accepting each other as they are. Couples who accept each other in all their humanness (faults and all!) can be deeply in love without needing large doses of romance.
A baseline of happy. These couples move forward with a sense of continual happiness just being together. Whether they are just chilling in the same room or doing the grocery shopping, they are happy, with no need for splashy romantic gestures. Friendship. There may not be winning, dining and romance, but there is always a sense of friendship and "I'm there for you" with these couples.
Identify what your romantic needs are
It is important for you to identify what your romantic needs are in your relationship. You may be part of the group that doesn't need daily displays of romance to feel valued and secure in your marriage. Or, you may wish that your partner would do just a little more on the romantic side of things. If this is the case, do talk to your spouse and share your needs with them. It isn't difficult to up one's game in the romance department, with just some small efforts to bring back that first-love feeling. But remember: romance is not essential for true love to exist.
There are plenty of couples who delight in showering each other with expensive tokens of love, and who end up divorcing nonetheless. What is important is that your language of love is clear to each other, and you are open to what you need in order to feel valued, cherished and appreciated by your partner.
Share this article on
Want to have a happier, healthier marriage?
If you feel disconnected or frustrated about the state of your marriage but want to avoid separation and/or divorce, the marriage.com course meant for married couples is an excellent resource to help you overcome the most challenging aspects of being married.
More On This Topic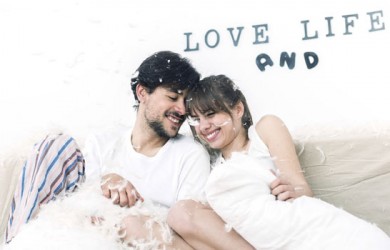 You May Also Like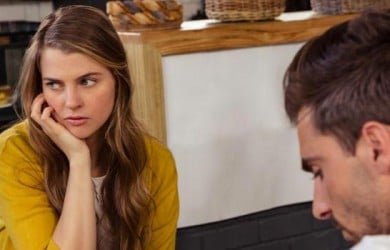 Popular Topics On Married Life