The Roller Coaster Ride of Being in a Narcissistic Relationship
Relationships are, no doubt, a blessing in your life. But, if you find yourself trapped in a narcissistic relationship, then you might wonder if it's a boon or a bane.
Read along to know more about the traits of a narcissist and signs you're dating a narcissist.
There are those who have a strong ego, and there are those who are flat out vain. But then there are those who see nothing else but themselves. That's when they're treading on the possibility of being a narcissist.
It is estimated that about 6 percent of people in the U.S. have Narcissistic Personality Disorder. However, still, there are others who are on the spectrum and have many of the tendencies. So, how to find out that you are in a relationship with a narcissist?
Just follow the mentioned signs below to identify that you are living with a narcissist.
Some signs of narcissism
Loves being the center of attention

Takes advantage of others

Competitive nature

Has an addiction

Holds grudges

Thinks only of themselves and their needs

Can be charming when needed

Nothing is their fault
How do people who find themselves in narcissistic relationships deal with the problematic personality traits that their loved ones exhibit? And, with the narcissistic relationship pattern, what is daily life like?
Ask anyone who is in a relationship with a narcissist, and they may describe it this way: a rollercoaster. They're up, and they're down—sometimes it's gradual, and other times it's overnight.
It can be a bit of a trap while dealing with a narcissist because things will be good for a while, then bad, all the while you wondering what happened.
What is a narcissistic relationship?
When you are loving a narcissist or dating a person who is struggling with the narcissistic personality disorder, then you are in danger of having a toxic narcissist relationship. You may be surprised to know that healing from a narcissistic relationship is more complicated than living in one.
There are different narcissistic relationship phases, and the entire journey is like a rollercoaster ride. Let's evaluate the four stages of a narcissist relationship.
The 4 stages of a narcissistic relationship cycle
This is the first stage in the narcissistic relationship cycle. Narcissists don't really "get" normal social conventions, but they do know how to work them to their advantage. When they need to smooth talk or be charming, then they will.
They've observed enough behavior in others that they can replicate it. They will look for a target (person) to give them the ego boost they need. They figure they can reel you in for a while to get what they want, so they'll pull out all the stops knowing that it won't last forever.
In this phase, don't be surprised to see gifts and attention, probably in an over-the-top way, like they are putting you on a very tall pedestal. If it feels too good to be true or like empty lavishing of attention, then it probably is.
How to handle a narcissist in this case?
Don't be carried away by the immense amount of love they are showering on you. Make the best efforts to stay grounded and keep yourself level-headed.
Gradually or even all at once, the attention and enjoyable parts of the narcissist relationship will go sour. It'll almost like you are with a different person in their place. You'll be left wondering what you did wrong, when in fact, you didn't do anything wrong at all.
A narcissist doesn't have the same capacity to feel or to love, and so in this bad stage, there is an emptiness when all the fake attention they gave you doesn't make them feel fulfilled. You may look at them and see a sort of outer shell, not knowing what is inside.
The narcissist will actually also feel a substantial void themselves, and they will blame it all on you, even though it has everything to do with them. These are nothing but common narcissistic relationship traits.
And this stage will feel like you are living with a roommate who just completely avoids you, doesn't even attempt to connect in any way—as if they don't even know what that is.
So, how to deal with a narcissist in a relationship?
If you are a victim of a narcissistic relationship, the best way to respond to a narcissist is not to respond at all. That doesn't imply giving a cold shoulder because narcissistic marriage problems cannot be solved by completely ignoring your partner.
But, at the same time, you must not allow your partner or any other narcissist to feed on your self-esteem or your mental health. If you feel that your psyche is getting affected by any chance, you must learn to draw lines to stop the narcissistic person from further affecting you.
A narcissist's up and down moods are typically next, and one of the worst parts of this rollercoaster relationship. They will have no compassion for you while acting out in anger and mind games.
A classic narcissist tactic is an emotional abuse—it's how they exert their control and also how they gain back some attention from you. To a narcissist, any attention will "feed" their ego.
Only, they don't get fed in a usual sense; their void just gets fed temporarily, enough for them to keep going with this relationship. It's almost like they are a cup with many holes at the bottom.
They seek temporary attention in an effort to fill their cup, but it just runs out the bottom. There are ways to plug up the holes, but they are unwilling to admit that there is an issue, because they are better than everyone.
In this case, don't get into the hassles of controlling a narcissist, because they can't be managed as such.
You can try sorting the things by being a bit diplomatic. But, do not hesitate to seek professional assistance for dealing with narcissistic relationships, like couple counseling or marriage therapy if you feel that the situation has escalated too far.
Also, consider leaving your narcissistic relationship if it has gotten too ugly and taking a toll on your emotional and mental well-being.
Eventually, the narcissist will get bored or frustrated with the relationship—deep down, it's all about them, and you are just frustrating them or not giving them what they "need." Actually, no one really can provide all of what they need.
So this is the discard phase, where they just leave. Typically they physically separate themselves and/or emotionally.
Their ultimate goal is to move onto someone new because it gives them new excitement, further attention, and someone who doesn't know their true colors.
And, your life after a narcissistic relationship could be quite painful. You will suffer silently since your narcissist partner has already shifted their attention to a fresh new toy.
So if you have had failed relationships with a narcissist, do not blame yourself. Try every possible thing to get yourself out of depression. Spend time with your friends and family and seek professional help if needed.
Be grateful that now you are free from the emotionally abusive relationship, and you are free to experience true love and other unadulterated joys in life.
Watch this video:

Share this article on
Want to have a happier, healthier marriage?
If you feel disconnected or frustrated about the state of your marriage but want to avoid separation and/or divorce, the marriage.com course meant for married couples is an excellent resource to help you overcome the most challenging aspects of being married.
More On This Topic
You May Also Like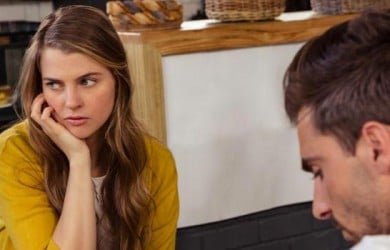 Popular Topics On Married Life