5 Signs Your Partner Is Quiet Quitting Your Relationship
You've probably heard the term "quiet quitting" numerous times, often at work. Generally speaking, it means "not giving your all."
At work, it means not doing overtime or not looking for additional projects. It's doing only what your job description says. It's the same context when applied in romantic relationships.
You don't know, but you're already on the precipice of heartbreak. Your partner slowly and silently cuts your connection while you unknowingly believe you're on solid ground.
It's time to know the signs of quiet quitting your relationship so you're not clueless over the fact you're heading toward a breakup.
What is quiet quitting in a relationship?
Quiet quitting a relationship is when you're slowly stepping back into your relationship. It's when you're no longer making an effort and willingly let the passion die between you and your partner.
When someone is being quiet in a relationship, they start reducing their investment in it. Instead of working on the issues in the relationship, they don't engage in it anymore. They passively wait for these issues to fizzle out.
Sometimes, quiet quitting a relationship is a way to express dissatisfaction. Most of the time, it's to end the relationship without confrontation.
5 red flags of a partner quiet quitting a relationship
How do you realize you have a quiet relationship? How do you know your relationship has cooled down so much that it doesn't feel like you have one? You'll have a clue or two because your partner will likely show signs of quiet quitting your relationship.
5 of these signs are listed below:
1. Lack of communication
If you and your partner have lacked communication lately, it may be a sign they are losing interest in the relationship. You will notice it when they stop initiating conversations or responding to your messages on time.
Effective communication builds long-lasting relationships. Partners must be willing to share a part of themselves for their love to thrive. Without it, relationships can quickly lead to depression, anxiety, and resentment, increasing the possibility of a breakup.
Related Reading: 

10 Effects of Lack of Communication in a Relationship & Ways to Deal
2. Decreased affection
When your partner loses interest in your relationship, they may show less affection. They may begin to withdraw physically and emotionally, no longer kissing or hugging you. If your partner is no longer affectionate, it may be a sign they are considering ending the relationship.
Affection and intimacy are essential aspects of being in a romantic relationship. Without them, the relationship feels disconnected. If your partner is not showing as much affection as they used to, it can cause you to drift apart and eventually break up.
3. Avoidance
Do you spend time with your partner? Avoidance is a classic sign that your partner is trying to create distance.
It's unhealthy when your partner refuses to spend time with you or avoids the relationship altogether. It may mean your relationship is ending, but there's a chance you can still save it.
We recommend checking out this video from Amy North, a relationship coach from the West Coast of Canada.
In the video, you can determine if your relationship is on the rocks through a simple Quality Time Diagnostic and some ways to maximize your time with your partner.
4. Change in priorities
What other signs of quiet quitting your relationship could your partner have? An obvious one is them prioritizing other things, like work or hobbies, instead of spending time with you. Not prioritizing your relationship is a sign they're starting to distance themselves from you.
Changing priorities is one of the many red flags of quiet quitting a relationship, but not always. People's priorities change for various reasons, such as personal goals, family obligations, or job responsibilities.
It's possible to go through these changes while maintaining a strong relationship. You and your partner need to be honest and open with each other about your priorities.
5. Lack of effort
Is your partner no longer putting effort into planning dates, making romantic gestures, or spending time with you? This is one of the biggest signs they are pulling away and doing the quite quitting relationship game.
Of course, remember that everyone has different ways of showing love and effort. Your partner's lack of effort could be due to other things. But if they weren't like this before, your partner not putting any effort is one of the signs of quiet quitting your relationship.
Related Reading: 

10 Clear Signs of Lack of Effort in a Relationship
What to do if your partner is quiet quitting your relationship?
If your partner is showing signs of quiet quitting your relationship, there's no doubt it's difficult and confusing for you. You might feel angry, disappointed, or even guilty that your relationship turned out like this.
But instead of feeling this way, it's best to remember that you're not too late. You may still be able to save your relationship. You will likely feel hurt or accused, but try not to react or be provoked.
If you can provide them with a safe space to talk about your relationship, you can find a solution or, if not, end things amicably. There are a few things you can do to deal with a quiet quitting partner, including going through relationship counseling.
How to deal with a partner who's "quiet quitting"?
Realizing your partner is quiet quitting your relationship can be incredibly painful. The signs were subtle at first. Over time, it becomes clearer when your partner pulls away emotionally, shows less interest, or spends less time with you.
Silent treatment in a relationship can be immensely damaging. It can be considered emotional abuse, especially when used to control or manipulate the other partner. But as one of the signs of quiet quitting your relationship, it can have the negative effect of making you feel unloved.
When you find yourself at the receiving end of quiet quitting a relationship, you must take action. Address the issue and work towards a resolution. With that said, below are some ways you can clear the air with your partner:
Nothing is wrong with feeling hurt when you realize your partner is showing signs of quiet quitting your relationship. Allow yourself to feel these feelings. Don't suppress them, and take care not to jump to conclusions or blame yourself before talking with your partner.
Have an honest and open conversation
Communication is the foundation of any healthy relationship. Thus, discussing this with your partner is important while maintaining an open and honest attitude.
Listen actively to your partner
Actively listening to your partner is also essential. Try to look at the situation from their perspective. While conversing with them, avoid being defensive or interrupting as they explain. If you need, ask clarifying questions.
Once you've talked with your partner, take the time to find the root cause of them pulling away from you. Is it because of a lack of intimacy or communication? Were there personal issues, like a mental health problem? Finding the root cause will help you both determine the resolution.
Work on finding a solution
Now that you've identified the cause of the problem, you can work together to find a solution. If you both decide to give your relationship a chance, some solutions you can try include spending more quality time together, changing your communication style, or going through couple's therapy.
It's also a good idea to set a deadline if you haven't decided yet or are only working together tentatively. It will give you enough time to decide whether to stay or go.
When to quit a relationship? It might be time to stop if you don't think the relationship is worth saving or your partner isn't willing to work with you. Set some boundaries with your (former) partner and focus on taking care of yourself instead.
Is it ok to be quiet in a relationship? Being silent in a relationship does have benefits, but quiet quitting is different. It's when the relationship feels disconnected or dead, an experience that can hurt both parties involved.
More questions on quiet quitting in the relationship
Quiet quitting in a relationship is not a good sign as it can be disastrous for the relationship. The situation will not mend itself on its own. Here are a few questions to help you understand the concept better:
Is quiet quitting relationships the new way to break up?
In a way, yes. Most of the time, quiet quitting doesn't officially break up, but the relationship essentially ends. Their actions and behaviors speak for themselves, communicating what they were too scared to say.
When you notice your partner is showing these signs, your instinct is probably to try to salvage the relationship. Be careful, and learn how to know when to give up on a relationship, lest you hurt yourself more.
Is your partner quiet quitting your relationship?
You will know if your partner is pulling away from you when you recognize the signs of quiet quitting your relationship, like when it takes them longer to reply to your text messages, they are no longer affectionate, or they won't even talk to you for long.
Is there a time when to keep quiet in a relationship? Being silent is best if you're unsure about your feelings or need time to work out your feelings. Quiet quitting is different. It's letting your relationship destroy itself by ignoring your issues and each other.
In a nutshell
There are many signs of quiet quitting your relationship. Not spending quality time together, arguing more, avoiding spending time with you, and not showing as much affection as before – all of these say that something is wrong with your relationship.
It could be that your partner is no longer interested in you. Or, it could be due to fear of the unknown, insecurities, or perhaps a mental problem. Whatever the reason, you need to address the problem and find a solution to keep your relationship healthy and happy.
Share this article on
Want to have a happier, healthier marriage?
If you feel disconnected or frustrated about the state of your marriage but want to avoid separation and/or divorce, the marriage.com course meant for married couples is an excellent resource to help you overcome the most challenging aspects of being married.
Learn More On This Topic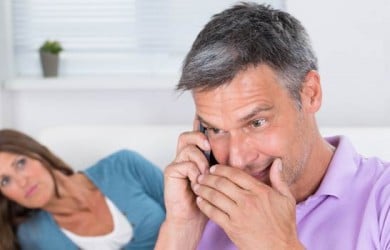 You May Also Like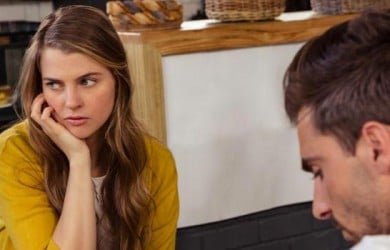 Popular Topics On Married Life