13 Keys to Effective Communication in Marriage and a Healthy Relationship
Communication in marriage can be the sweetest thing that holds a relationship together, or it can be a confusing conundrum that seems to cause more trouble than joy.
Having said that, the importance of communication in relationships can not be emphasized enough.
How communication with a spouse nurtures a relationship
Communication is key in a relationship and couples should explore effective ways to improve communication, while also making efforts to overcome communication problems in marriage.
This is true for any relationship but especially when you are married.
So, how to communicate better?
With a few tips, pointers, and effective communication techniques, you could be well on your way to navigating the maze of communication in marriage, getting to know your spouse on a deeper level, and learning to communicate well with each other as a married couple.
These pointers will take each letter of the word C-O-M-M-U-N-I-C-A-T-I-O-N to bring you insights that can help you to communicate better with your spouse.
1. Connection
The starting point of communication in marriage is a connection, and surprisingly communication does not necessarily create the connection. Sometimes actions speak louder than words, and you need to reconnect with your spouse before any fruitful communication can take place.
For example, if you are feeling distant from each other because of your busy schedules, then it won't help to talk about it without cutting back somewhere so that you can spend more quality time together.
2. Openness
If you want to have good communication with your spouse there needs to be a level of openness and transparency. As you share with each other both your thoughts and feelings you will be able to communicate on a head level and a heart level.
In order for openness to happen in communication in marriage, there must be a feeling of safety where you both know that you will not be judged or criticized when you honestly share from your heart. Openness builds up trust as you learn to appreciate one another's strengths and protect each other's vulnerabilities.
3. Meaning
Mean what you say and say what you mean. Communication in marriage is all about understanding the meaning of what you say to each other.
It is so easy to jump to conclusions and think you know what your spouse is going to say. But with careful listening and sensitivity, you will be able to find true and meaningful communication with the one that you love.
Also watch:

4. Making requests
The saying goes that if you don't ask you don't get and this is also true in marriage.
An important part of good communication between married couples is learning to make requests to one another. As you respectfully let each other know what makes you feel secure, loved, and appreciated, you will be able to meet each other's needs in a more satisfying and fulfilling manner. This will facilitate healthy communication in marriage
5. Understanding
Understanding has a lot to do with knowing where you come from and where your spouse comes from.
As you look back on your childhood, your family of origin, and your cultural background you can gain valuable insights and understanding as to the ways in which you think and behave.
If either or both of you have come from homes where there was abuse, addictions, or divorce, you would do well to understand the impact that these things have had on you as individuals and now in your relationship as a married couple.
6. Noticing
Noticing small changes in your spouse will greatly improve your ability to communicate effectively. Perhaps your beloved is looking a little tired and you can offer to help in some way.
Or maybe you can notice all that your spouse is doing in and around the home to make your life more pleasant and enjoyable.
As you mention and remark on these things it will deepen your communication as a married couple and bring a sense of being appreciated and valued.
A definite answer to the question, "how to communicate better with your spouse?", lies in providing a sense of emotional validation and appreciation to your partner.
Express gratitude to foster effective communication in marriage.
7. Innovation
On how to communicate with your spouse, innovation is the key to a fun and fresh relationship. It means trying something new.
Don't be afraid to take a course, maybe something to improve marriage communication, work out together, or learn some new skills together with your spouse.
It would also be a good idea to check out marriage communication exercises to help you communicate naturally and in flow with your partner.
These communication exercises for couples will guide you on the need to improve communication in marriage, how to fix communication in a relationship, and equip you with communication skills for couples to enable you to resolve conflict faster and be honest and open with each other.
It will give you an opportunity to see a whole new side of each other and boost your communication in marriage as you explore new avenues, whether it is going to the gym, canoeing, cooking, or crafting.
8. Complementing
On how to improve your communication skills, remember, as a married couple, you have the wonderful opportunity to complement one another.
That means where one of you is weak or lacking in some way, the other can fill in so that together you make a complete unit. Working together and communicating with each other as a team you can achieve so much more than you could as two separate individuals.
9. Attention
Paying careful attention to your spouse is foundational to good communication in marriage.
Make sure that you have some time each day where you put your cell phones aside, switch off the TV's and make eye contact with one another as you talk about your day and anything that may be on your minds. Device-free time is important for couples to stay connected.
10. Touching
And while you are talking, hold hands or snuggle together on the couch. Physical touch is also a tip on how to improve communication in a relationship in an intimate way.
A hand on a shoulder, holding each other's hands, cuddle, or stroking shoulders or back can reinforce your love, while also helping you understand how to communicate better in a relationship and enhance intimacy.
As you stay in touch physically you will have a better chance of connecting emotionally and mentally which will, in turn, enhance the level of communication in your marriage.
11. Inspiration
When you and your spouse share the same faith and beliefs it can bring a sense of inspiration into your relationship. As you communicate together you will be able to spur one another on to stand up for your convictions and apply your faith in your daily lives.
12. Objectivity
Try to maintain a degree of objectivity as you remember that you are not alone.
There are many married couples just like you and your spouse who are grappling with some of the very same communication struggles and issues that you are. Talk with like-minded friends and find out what tips or strategies for communication in marriage they have found helpful.
Read up all you can and you will no doubt find much encouragement as you keep on communicating as a married couple.
13. Not giving up on each other
Communication in marriage can be a challenge, no matter what age or stage of life you are in.
The important thing is that you do not give up – keep persevering, keep talking and listening, keep trusting that every day you can learn something more about the special person that you chose to spend the rest of your life with.
Share this article on
Want to have a happier, healthier marriage?
If you feel disconnected or frustrated about the state of your marriage but want to avoid separation and/or divorce, the marriage.com course meant for married couples is an excellent resource to help you overcome the most challenging aspects of being married.
Learn More On This Topic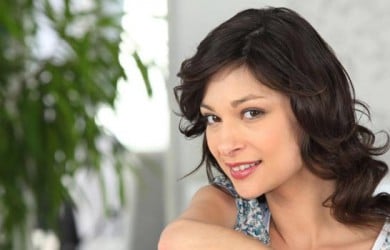 You May Also Like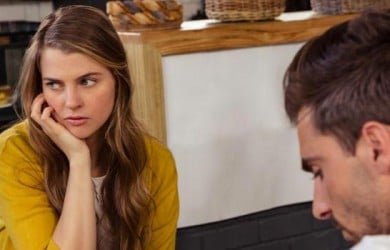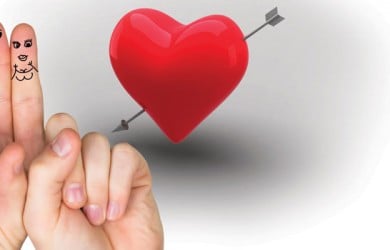 Popular Topics On Married Life