6 Tips to Guide You Towards a Healthy and Romantic Relationship
Relationships, just like personalities, are different.
Each relationship differs from someone else's and goes through a number of ups and downs. With the passage of time that you spend with your partner, you learn to recognize the signs and try to move around it.
Good relationships do not happen overnight. They take blood and sweat.
They take years of understanding, endurance, commitment, compromise, and forgiveness.
The following list can act as a guide for you to keep your romance happy and healthy:
1. Be romantic
Being in love is a wonderful feeling like the world is your oyster.
It is like being high on the most addictive of drugs. However, just like every other drug, the effects do tend to wear off.
One of the most difficult things to do in a relationship is keeping the romance alive. Couples learn from each other, it becomes their job to surprise each other with spontaneous declarations of love and adoration.
2. Be faithful

Infidelity is not something to be taken lightly.
If you partake in any sort of infidelity, then you are not just breaking a sacred and legal bond, you are devaluing your lifelong bond for a few minutes long pleasure surge.
3. Be honest about your wallet
Difficult as it may be to digest but an unsettling amount of people have confessed that in their relationship the majority of the fights are regarding the amount that they spent.
True it is that you do not owe any explanation to anyone about the money that you earn. However, whilst in a relationship, two people become one, their life joins together and they have to think and work as a single unit.
Individuality sort of diminishes with time.
And for the two to work together like a well-oiled machine, there has to be harmony, which includes monetary spending as well.
If you are spending out of your budget and your partner has no clue about it, it will come to bite you later on and it will result in a big fight.
4. Conflict
Try to avoid conflicts and conflict-related topics.
This does not mean that you cannot negate your partner's point of view. Try healthy and instructive communication.
The point is not to diminish your voice rather voice your opinions and reasons in a constructive manner.
5. Identify the root behind the fight
Whenever you are having any sort of argument with your partner instead of being hell-bent on trying to push down your point of view on your partner, try to identify what is the cause behind all the chaos and confusion.
As soon as you would recognize the nuisance behind the evil, you would have time and energy to work on your relationship rather than fight on a practically stupid reason.
6. Try to make it last
Try to elongate the high for as long as possible.
Adopt few or all of the practices listed below and live in the honeymoon phase of your relationship forever:
Grow as a person by learning from your relationship and your partner. Observe and work through the highs and the lows and flourish through it all

Couples who are decisive regarding their relationship status and situation are much more successful than the couples who are not. Your relationship deepens with the passage of time, which takes effort and endurance.

Be supportive of your partner's needs, be it physical or emotional needs. Being in a relationship is like a full-time job, you would have to be attentive and always present to do whatever is required of you, and whenever it is required.
Communication can settle problems between you two
Couples go through a handful of problems, and at its base the only thing that lay is communication.
The only guide that you would ever need is to be open with your partner. Do not keep anything in the shadows. Do not leave your relationship unguarded for the world to play with.
Trust, communication, and commitment are the things that make a relationship strong. It helps couples to grow together.
If you are in a new relationship or are looking to be in one, just note that relationships are different because they depend on the couples being in one. It all boils down to you, as a person.
Do not expect the world from your partner, give them the room to breathe.
Work on your own self and see where you are going wrong, where you need to correct yourself, where you can improve yourself as a person. When in a relationship work together as a team and give your partner the respect, love, and space that you would need later on as well.
Just because you are in a relationship does not mean that you would have to spend every waking moment of the day together. This is where growth comes in.
Spend some quality time alone and work on your self-growth too. The better person you are as an individual, the better partner you will prove to be in the relationship.
Share this article on
Want to have a happier, healthier marriage?
If you feel disconnected or frustrated about the state of your marriage but want to avoid separation and/or divorce, the marriage.com course meant for married couples is an excellent resource to help you overcome the most challenging aspects of being married.
Learn More On This Topic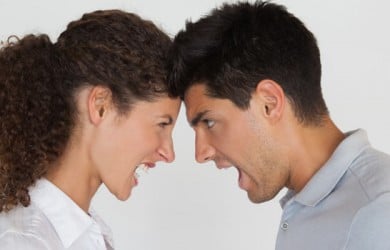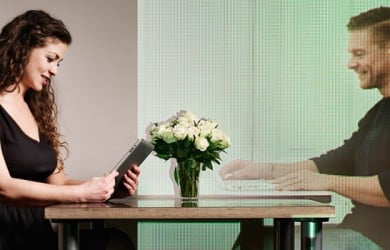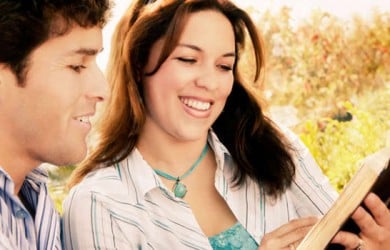 You May Also Like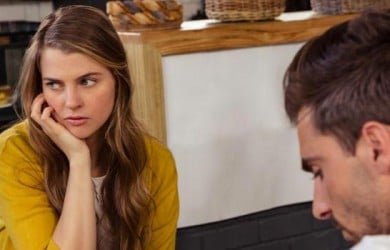 Popular Topics On Married Life