The 5 Stages of Grieving a Breakup & Resuming Normalcy in Life
Breakups are both emotionally, and mentally tormenting; they tear your whole world apart you feel as if your entire world has crumbled and you lose your sense of purpose. You plunge yourself head first, in an infinite pool of confusing negative emotions, you spiral endlessly in a loop of over-thinking and over-analyzing whilst making false assumptions, and needless accusations to find reasons to hurt yourself even further.
In this temporary state of irrational emotional turbulence…your biggest enemy is yourself; when our heart is broken we do everything within our power to mend that intense pain that results from it.
We relentlessly go on a rampage of toxic thoughts poisoning our heart and polluting our mind with cognitions that never existed before, and these horrible thoughts sprout feelings of hatred, anger, self-loathing, hopelessness, and a whole melting pot of venomous emotions that only hurt us, in the end, leading us down into an even darker state.
But as mentioned earlier, this is a temporary state, soon the dreary grey clouds of dismay and grief will vanish, and the sun will shine bright and beautiful contrasted against the clear blue sky; days of gloom will end, and you'll have a sound mind, a sense of certainty, and a drive to live on without this person you once loved dearly.
But before that happy ending, you'll go through an entire process that'll lead you to finally realize and accept the reality of the situation and move on.
Stage 1- Denial
In psychological terms it's a defense mechanism that our mind employs to protect ourselves from information that can hurt us and render us dysfunctional; it's basically the inability to accept or completely reject reality.
In this stage you'll call up your ex, text him/her, show up at their doorstep; you'll completely block your mind from acknowledging that there was a breakup and that your relationship is over.
It's crucial for you to build a support system with your family, and close friends so they can talk you out of this stage.
Stage 2- Anger
In this stage, rage envelops your heart and mind; you're furious at yourself, or maybe the situation usually your fury is directed at your ex. You blame your ex for hurting you and putting you through this miserable sensation of agony, sadness, feeling pathetic, and an amalgam of perplexing emotions; you blame them for betraying you or wasting your time because they never really loved you.
All the gifts from them you once cherished…now you utterly despise; you'll discard that beautiful crystal necklace he gave to you on your birthday; you'll destroy that wrist watch she gifted you, so you would never be late on your next date.
It's all pouring out now. But be wary in this stage you might act on these feelings by being verbally abusive to your ex or harm them in some other way. Talk it out with your family and friends and get past this stage.
Stage 3- Negotiation
In this stage, you're delusional about the hope that you can salvage back your relationship, and make it work this time. You examine all the memories you have in your head and try to figure out what you could change and do better.
It's foolish to try to put back together shattered pieces of a broken mirror; you'll only cut yourself in the process.
Stage 4- Depression
Bouts of sadness wash over you and your body scrunch in a helpless fetus position as you feel empty, lonely, and in absolute despair of losing what you once had… a person you thought was the one, but now that they're not with you anymore you feel as if you'll never find love again, and no one will ever love you like that again.
But rest assured you'll find love again, and you'll be happy. Try to talk to a professional to get you back into focus, since the breakup has scattered your ambitions, drives, career, social life, and your sense of self; rejuvenate yourself back from the dead and take control of your life so you can move on triumphantly.
Stage 5- Acceptance
Emotions have cooled down, the blinding fog of confusion has cleared out, and you have clarity. Everything makes sense now, whatever happened…happened for the best.
In this stage, dismantled pieces of a scrambled puzzle start assimilating into their places, and you finally come in terms with reality, accept it, and move on.
You're now fully prepared to face life and its challenges; be an active part of life itself, and your definitely done crying over your ex; you now think of your departing as two mutual adults going their separate ways because of logical reasons, and you now agree with the fact that this relationship was not good for you.
Share this article on
Want to have a happier, healthier marriage?
If you feel disconnected or frustrated about the state of your marriage but want to avoid separation and/or divorce, the marriage.com course meant for married couples is an excellent resource to help you overcome the most challenging aspects of being married.
More On This Topic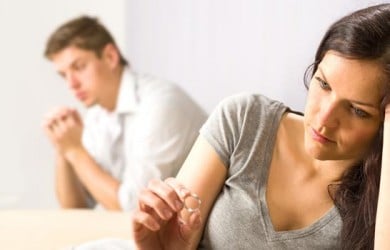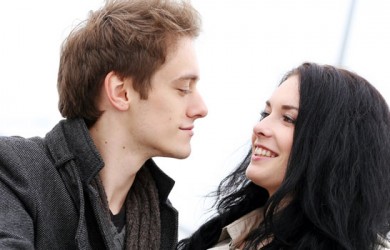 You May Also Like