Does A Friends With Benefits Relationship Actually Work?
Friends with Benefits (FWB) relationships have gained popularity in recent years as a casual alternative to traditional romantic partnerships. These arrangements involve two individuals engaging in a sexual relationship without the commitment and emotional attachment typically associated with a romantic relationship.
While some view FWB relationships as a convenient and enjoyable arrangement, others question their viability and long-term success. Understand the concept of FWB relationships, their advantages, and potential challenges, and have insights on how does friends with benefits work and making them work.
What exactly is a friends with benefits (FWB) relationship?
A Friends with Benefits (FWB) relationship is a type of arrangement where two individuals engage in sexual activities without any romantic commitment or expectations.
It is characterized by the absence of traditional relationship obligations, such as exclusivity, emotional attachment, or long-term commitment. The primary focus of an FWB relationship is sexual gratification and companionship without the complications of a romantic partnership.
Advantages of friends with benefits relationships
Thinking- Is friends with benefits bad? Is friends with benefits a good idea? The concept of friends with benefits can be viewed differently depending on individual perspectives and values. Some people may find it enjoyable and fulfilling.
Unlock the benefits of being friends with benefits: enjoy casual intimacy, emotional connection, and fulfilling physical encounters without the complexities of traditional relationships.
1. Sexual satisfaction
One of the primary advantages of FWB relationships is the opportunity for sexual satisfaction without the emotional investment typically required in a romantic relationship. This arrangement allows individuals to explore their desires and preferences in a casual and consensual manner.
2. Emotional independence
FWB relationships offer a level of emotional freedom and independence. people can maintain their individual autonomy and pursue personal goals without being burdened by the demands and expectations of a romantic partnership.
3. No strings attached
Unlike traditional relationships, FWB arrangements provide individuals with the freedom to engage in sexual activities without the need for exclusivity or monogamy. This lack of commitment allows for exploration and experimentation while avoiding the constraints of traditional relationship dynamics.
4. Increased communication
Friends with benefits relationships often require clear and open communication about boundaries, expectations, and desires. This level of communication can foster greater understanding and enhance the overall experience.
People have the opportunity to express their needs and concerns without the fear of judgment or the pressure to conform to societal norms.
5. Less pressure and expectations
In FWB relationships, there is often a reduced sense of pressure and expectation compared to traditional romantic relationships.
People can enjoy the benefits of a physical connection without the need to fulfill societal expectations or conform to relationship milestones such as marriage or starting a family. This can lead to a more relaxed and enjoyable experience.
6. Flexibility and freedom
Being in a friends with benefits relationship allows individuals to have the flexibility and freedom to focus on other aspects of their lives.
They can prioritize their career, education, personal growth, or other commitments without the constraints of a committed romantic partnership. This flexibility can be particularly beneficial for individuals who have busy lifestyles or are not ready for a serious relationship.
7. Friendship and emotional support
Despite the emphasis on the physical aspect of the relationship, friends with benefits arrangements can still foster genuine friendships and provide emotional support.
While the primary focus may be on sexual satisfaction, people can also share common interests, engage in non-sexual activities together, and be there for each other during challenging times.
This blend of physical and emotional connection can create a unique bond that is mutually beneficial.
Potential challenges and pitfalls of friends with benefits
Explore the potential challenges of friends with benefits. Discover the pitfalls that can arise when navigating the fine line between friendship and casual intimacy.
1. Emotional complications
Despite the emphasis on keeping emotions separate, it can be challenging to prevent the emotional attachment from developing in an FWB relationship.
As humans, we are wired to form emotional connections, and it is not uncommon for one or both people to develop romantic feelings over time. This can lead to confusion, jealousy, and hurt if one person desires more than just a casual arrangement.
The research also found that depressive symptoms were associated with engaging in casual sex.
2. Communication breakdowns
FWB relationships require clear and open communication to ensure both parties are on the same page. Miscommunication or unexpressed expectations can lead to misunderstandings, hurt feelings, and the eventual breakdown of the arrangement. Regular and honest communication is essential to maintain boundaries and understand each other's needs.
3. Unequal expectations
Another potential challenge in FWB relationships is the presence of unequal expectations. It is crucial for both individuals to have a mutual understanding of the nature of the relationship and its limitations.
If one person desires a more committed arrangement while the other prefers to keep it casual, it can lead to dissatisfaction and resentment.
This study talks about how some participants alluded to an expectation that the appeal of FWB would decrease after sex
4. Sexual jealousy
Despite the agreement to keep the relationship casual, sexual jealousy can still arise in FWB arrangements. Seeing or hearing about the involvement of the other person with someone else can trigger feelings of jealousy or insecurity.
It's essential to address these emotions honestly and respectfully to avoid damaging the friendship and the arrangement.
In a study of dating couples' responses to hypothetical jealousy, it was found that the partners felt distress about their partner's sexual contact with a rival male.
5. Risk of imbalance
In some cases, FWB relationships may become imbalanced, with one person investing more time, effort, or emotions than the other.
This can lead to feelings of inequality, resentment, and dissatisfaction. It's crucial for both individuals to regularly reassess their level of investment and ensure there is a balance of effort and commitment to maintain a healthy dynamic.
6. Potential loss of friendship
Entering into an FWB relationship can pose the risk of losing the friendship altogether. If one person develops stronger romantic feelings or if the arrangement becomes too complicated or emotionally draining, it can strain the friendship beyond repair.
It's important to weigh the potential consequences and consider whether the friendship is worth risking for the benefit of the arrangement.
7. Social stigma and judgment
Friends with benefits relationships often face social stigma and judgment from others who adhere to traditional relationship norms.
This external pressure and judgment can create discomfort, feelings of shame, or the need to keep the arrangement a secret. It's essential to be prepared for potential scrutiny and to surround oneself with a supportive and non-judgmental social circle.
Making friends with benefits relationships work
While FWB relationships can be complex, and one may think- does friends with benefits work, there are steps individuals can take to make them work effectively:
1. Establish clear boundaries
It is essential to have an open and honest conversation about expectations, boundaries, and limitations at the beginning of the FWB arrangement. This ensures that both parties are on the same page and reduces the likelihood of misunderstandings or unmet expectations.
2. Maintain communication
Regular and transparent communication is vital to the success of an FWB relationship. Discuss any changes in feelings or desires openly and honestly. Check in with each other regularly to ensure both parties remain comfortable and satisfied with the arrangement.
3. Respect and honesty
Treat your FWB partner with respect and honesty. Be upfront about your intentions and emotions. Avoid leading them on or giving false hope if you know you are not interested in a romantic relationship.
4. Emotional awareness
Be mindful of your own emotional state and take time to reflect on your feelings throughout the arrangement. If you find yourself developing strong romantic feelings,it is essential to communicate them honestly and decide together how to proceed.
Check out more rules of how to make FWB work for you in this video:
More questions on friends with benefits
Looking to understand the world of friends with benefits and know does friends with benefits work? We'll address common questions about whether or not this type of arrangement can truly work.
Do friends with benefits relationships last?
When it comes to understanding, can friends with benefits work? The duration of an FWB relationship varies depending on the individuals involved and their circumstances. While some FWB relationships can last for an extended period, others may naturally come to an end due to changing circumstances or the development of romantic feelings.
It is crucial to communicate openly and honestly with your FWB partner to ensure both parties are on the same page regarding the duration of the arrangement.
What are the disadvantages of friends with benefits?
Friends with Benefits relationships come with potential disadvantages, such as emotional complications, miscommunication, and unequal expectations.
Developing romantic feelings, experiencing jealousy, or feeling unsatisfied with the arrangement can lead to emotional distress. Additionally, FWB relationships may not be suitable for individuals seeking long-term commitment or those who prioritize emotional intimacy over sexual gratification.
In a nutshell
Friends with benefits relationships can provide a fulfilling and enjoyable experience for individuals seeking a casual sexual arrangement without the commitment and emotional involvement of a traditional romantic partnership.
However, when it comes to understanding does friends with benefits work, it varies for everyone. But it is essential to approach FWB relationships with open communication, clear boundaries, and a realistic understanding of the potential challenges they may present.
When understanding the intricacies of friends with benefits, it can be beneficial to seek guidance from a relationship therapist.
By being honest, respectful, and emotionally aware, individuals can increase the chances of making an FWB relationship work. Ultimately, the success of such an arrangement depends on the individuals involved and their ability to navigate the complexities of casual intimacy.
Share this article on
Want to have a happier, healthier marriage?
If you feel disconnected or frustrated about the state of your marriage but want to avoid separation and/or divorce, the marriage.com course meant for married couples is an excellent resource to help you overcome the most challenging aspects of being married.
You May Also Like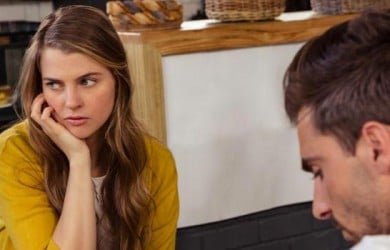 Popular Topics On Married Life