11 Secrets to Enhance Transparency in a Relationship
One benefit of transparency in a relationship is that it helps you build trust and honesty. Transparency goes beyond revealing your data to another person. It's more about sharing both the good and the bad of your feelings and thoughts with the person you love.
Lack of transparency between partners, on the other hand, brings about distrust between them. Notably, it builds a long bridge that partners find hard to cross. Sooner or later, such a relationship crumbles.
Being transparent in a relationship with your significant other can be scary. To be transparent is to give the other person the control key to your soul and entire being.
Transparency builds trust. The secret of every successful relationship is transparency, but it can also make some people take advantage of you. You may ask, "is being transparent a good thing?"
What does it mean to be transparent in a relationship? How much should you share with your spouse? Are there ways to bring transparency to a relationship? Let's dive deeper into relational transparency in this article.
What does transparency mean in a relationship
?
The secret of every successful relationship is transparency. What does it mean to be transparent in a relationship if it's that important?
Being emotionally transparent means you can share your deepest feelings, thoughts, desires, anger, fear, happiness, and sadness. When you have transparency in your relationship, you can share your thoughts without hesitation and fear of being judged.
Another transparent relationship meaning bothers on having an honest curiosity about ourselves. Ask yourself why you are so scared to share in the first place.
Humans inherently tend to hide personal details, which sometimes destroy their relationship. For example, we hide our flaws, fantasies, mistakes, sexual fantasies, addiction, and negative characters.
In addition, we also hide our bank accounts and passwords to phones, email, and social media accounts. We call this being private, but it often brings a lack of transparency and trust in communication. You will find many opinions on social media supporting hiding things from your partner.
Regardless of what you have seen online, transparency is the key to building a healthy relationship.
6 ways you show transparency in a relationship
Indeed, the secret of every successful relationship is transparency. There is less secrecy and more honesty between partners when you have it. But how do you show it to your partner? How do you become emotionally transparent?
You must be comfortable with your partner before showing transparency in a relationship. Even though being emotionally transparent helps, it can be frustrating when you date the wrong person. However, it would be best to be transparent to deepen your trust and build the relationship.
To show transparency in a relationship, check the following strategies:
1. Introspect through meditation
The first step to being transparent in a relationship is to do some deep self-reflection.
Meditation is one way to align with your thoughts. It helps you relieve stress and identify the most important things to you, your fears, insecurities, and anger. Importantly, you will benefit more when you and your spouse meditate together.
2. Establish healthy communication
The next step to showing transparency in a relationship is creating a clear communication channel. Start by initiating a conversation with your significant other, telling them your true feelings about the relationship.
Check proven relationships or couples topics online. Then go ahead and pick any topic of your choice. The goal is to open up a safe place through thoughtful communication so that your partner is free with you.
Related Reading: 

Healthy Communication For Couples: Speaking From the Heart
3. Create time for honest conversation
Transparency builds trust, but you can only show it when you have time to talk. How do you do this? You can create relational transparency by being available for your spouse always.
You can easily discuss your feelings about anything when you see your partner often. Besides, being available also means they will be the first you speak to before anyone else. That helps you create a special bond.
If you don't see your partner every day, you can engage in daily chats to prevent miscommunication. This strategy leaves no room for secrets, and you appreciate your partner more.
4. Be open-minded
Being open-minded means you can share without hesitation – no doubts, no reconsideration or overthinking. You describe your thoughts as they come to make your partner understand you.
Besides, you'll accommodate new ideas and opportunities when you are open-minded. You will also listen to your partner to understand and not judge.
5. Be vulnerable
Vulnerability in a relationship is the ability to open up your thoughts freely to your partner despite your self-preservation. To achieve transparency in a relationship, you must be willing to let your guard down.
You might be unsure why is transparency so important in safe relationships? Past experiences might be sabotaging your ability to trust fully, but you need to let go.
Vulnerability makes it easy to build trust and honesty. It gives you the courage to embrace your fear, insecurities, shame, etc. It also allows you to connect with your lover on a deeper level.
Related Reading: 

10 Tips to Become More Vulnerable in Your Relationship
Learn about the power of vulnerability in this research-backed video:

6. Share information freely
Honesty and trust are not built in a day. It involves the small steps of sharing bits of personal and important information which then piles up. Unfortunately, you can't do this if you and your partner don't have exclusive access to each other's life.
Although there is no excuse for unmarried people, they sometimes get away with being secretive. On the other hand, secrecy is highly prohibited in marriage. For example, being secretive about your chats and calls can cause mistrust.
Your social media accounts, passwords, and phones must be easily accessible to your partner if you are married. If your partner hides these details, that's a red flag, and you should be wary. It shows they have something to hide.
While transparency builds trust, it's important to state that relational transparency doesn't mean sharing without a "filter." You can be honest and relay your thoughts as they come in, but it is best to apply wisdom to know which thoughts matter or not.
Meaning of being transparent with your feelings
Being emotionally transparent with your feelings in a relationship means you are not afraid of being vulnerable. It also means you welcome your significant other to your life completely.
Your darkest secrets, desires, pleasure, fears, and insecurities become known to your partner. In addition, it signifies that you trust that your partner won't judge you but listen to support you.
When you are transparent with your feelings, you are ready to connect with your partner on all levels – physically, emotionally, mentally, and spiritually. And guess what? When you see your partner, you will feel better by talking to them. That's what makes a romantic relationship beautiful.
Meanwhile, it would help if you understood that transparency is a two-way phenomenon. Lack of transparency in a relationship from one partner can undermine the vulnerability of the other. You can't be emotionally transparent with someone only to find out they seek comfort outside.
Transparency in a relationship also means making your partner feel safe enough to share their fears, insecurities, challenges, and great moments with you. Essentially, you both devote the same effort to creating close-to-perfect relational transparency.
11 secrets to maintain transparency in relationships
Being transparent in a relationship might raise questions in your mind. It may seem uncomfortable and taxing to expose yourself in front of your partner. However, being transparent is a habit you will become more comfortable with over time.
Here are some ways you can learn to become more transparent with your partner:
1. Tell your partner the truth
One of the ways to bring transparency to a relationship is to focus on honesty. When you hide little details from your spouse, it slowly permeates your relationship. Unfortunately, many people struggle with this in their life and intimate relationships.
Soon, the lies you tell your partner begin to eat away any trust left in the relationship. Of course, you might be disappointed, but honesty will always set you free. Instead, go into any relationship to stay truthful no matter what.
Don't hesitate to tell it even when you feel the truth will hurt your partner. They will eventually realize the thought behind your action and know you have their best interest at heart.
Related Reading: 

Why Honesty in a Relationship Is So Important
2. Be honest with yourself
Besides being honest with your partner, you also need to be honest about yourself. Are you who people think you are or are you just pretending? Do you shrug off your feelings most of the time and think they don't matter.
If you aren't in tune with your inner self, opening up to another person will be challenging.
3. Share your feelings and thoughts
Now that you know honesty is germane to showing transparency in a relationship, you need to share. Lying is not encouraged, but not sharing also means you have something to hide.
Cultivate the habit of communicating with your partner daily. Tell them your activities, plans, goals, opinions, aspirations, etc. In a typical healthy relationship, couples share their thoughts freely without holding back.
Ensure you reciprocate by practicing active listening. Give your partner the chance to share their thoughts as well. Listen without judgment or criticism, but understand their perspective. That is one of the best ways to build stable transparency in a relationship over time.
4. Be accountable
What does transparency mean in a relationship? It means you must be accountable. Your partner may not be your parent or the one paying your bills, but you have to be accountable to them in some ways.
Being accountable in a relationship means acknowledging the effect of your actions on your partner and the relationship. For example, when there is a disagreement, you must identify your role in it before blaming your partner.
Accountability also means you are obligated to explain your actions and justify your behavior most sensibly. Importantly, it means you must be responsible.
5. Take responsibility
What does it mean to be transparent in a relationship? It means you are responsible. We have established that transparency brings trust to a relationship. Another thing that can create trust and dependability is being responsible.
If you want transparency in a relationship, you must be ready to lead. When you take responsibility for your behaviors, you show your partner that you are honest. In turn, your spouse finds it easy to be open-minded and truthful to you in all circumstances.
Related Reading: 

Why Is Accepting Responsibilities in a Relationship Important?
6. Try to be emotionally transparent
Aside from sharing general thoughts and opinions freely, it would help if you were emotionally transparent with your significant other. When you have issues that affect you emotionally, you need to let your partner know. It shows you feel safe with them.
Even if it doesn't look like they can, he'll still let them know. Who knows? Both of you can work out a perfect plan to solve the issue.
7. Create an emotionally safe environment
Another secret to a successful relationship is establishing a safe environment for outpouring your emotions. That is the only way relational transparency can work.
You should feel safe talking to your partner without the fear of being judged. That means partners should avoid criticizing each other when they communicate. Also, both partners should desist from invalidating each other's feelings.
8. Focus on building trust
Before you achieve transparency in a relationship, you must ensure your partner is capable of trust. In other words, you must believe in them and make it easy for them to depend on you.
Meanwhile, trust comes and goes in a relationship, so it needs consistent effort to withhold it.
Related Reading: 

15 Ways on How to Build Trust in a Relationship
9. Don't hide your accounts
Transparency in a relationship can mean that you share your password details with your partner because you have nothing to hide.
Your social media accounts, email, and bank accounts become open books when you choose transparency in a relationship. While some people feel this action is controlling, it can strengthen the connection between spouses.
10. Filter your thoughts
Is being transparent a good thing? Yes, but it has a limit. Just because you can share everything with your partner doesn't mean you have to be insensitive.
Before communicating with your partner, ask yourself the motive behind it. Are you saying it because it's beneficial to your partner or yourself? Ensure you are kind with your words and treat your partner with respect.
11. Transparency is not controlling
One erroneous belief about transparency is that it's about controlling your partner. When your partner controls you, they force you to do certain things.
A controlling partner monitors your social media accounts, bank accounts, and life and dictates what to do. To achieve healthy relational transparency, you must kill this thought.
A transparent relationship meaning dictates that partners aren't obligated to do anything. Being transparent in a relationship is nothing like this. Each partner is willing to share details about themselves without coercion. They share based on agreement and feel safe letting their partners into their lives.
Final thoughts
Transparency in a relationship requires honesty and trust. It emphasizes sharing your innermost thoughts and feelings courageously with your partner. Notably, it creates a strong connection between spouses and strengthens their bond.
If you find it challenging to have healthy communication with your partner or share details with them freely, it may be best to consider couples counseling. Couples can learn how to communicate effectively and build trust in their partnership.
Share this article on
Want to have a happier, healthier marriage?
If you feel disconnected or frustrated about the state of your marriage but want to avoid separation and/or divorce, the marriage.com course meant for married couples is an excellent resource to help you overcome the most challenging aspects of being married.
Learn More On This Topic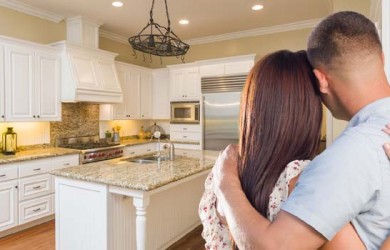 You May Also Like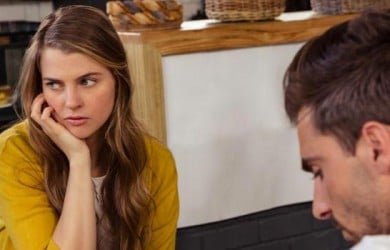 Popular Topics On Married Life