How to Meet Someone Without Online Dating: 12 Effective Ways
Are you feeling worn out from all that swiping and scrolling in digital dating? Maybe you've been pondering how to meet someone without online dating. Well, you're in for a treat! Here, we'll dive into ways to connect with potential partners with no online dating and its fuss.
We've got your back; whether it's love, friendship, or good old socializing you're after. Say goodbye to endless profiles and hello to real-life encounters. So, let's dive into the best ways to meet someone and discover how to date without apps!
Why is it important to meet people without online dating?
In the modern era characterized by pervasive digitization, where apps have taken over, it's easy to underestimate the significance of interpersonal connections in the real world. So, exploring the best ways to meet singles and cultivate connections without relying on phones is essential.
It's a chance to be spontaneous and embrace the thrill of the unknown. No online dating means no preconceived notions or scrolling through endless profiles. It's about authentic, in-the-moment interactions where you can truly be yourself.
You broaden your horizons by learning how to meet someone without online dating. You can engage in various activities and expand your social circle. These offline experiences can offer genuine and lasting connections deeper than just a swipe.
What are the benefits of meeting people in real life?
Discovering how to meet someone without online dating can transform your love life, offering numerous perks. For starters, it's all about authenticity. Engaging in things to do to meet singles allows you to witness people in their truest form, not just their online persona.
Moreover, research shows it's an opportunity to expand one's societal perspectives. Learning how to meet someone without online dating opens the door to a range of potential partners. It's about actively engaging in social interactions and increasing the likelihood of encountering a compatible romantic partner.
And don't forget the excitement factor. Meeting people in real life introduces an element of surprise and spontaneity that no online dating app can replicate. It's about embracing the unknown and letting fate take its course. All these lead to more genuine connections built on real-life interactions.
What are some common challenges of meeting people without online dating?
While the benefits are undeniable, it's essential to acknowledge the challenges of forgoing dating apps. Among the main challenges is finding the right opportunities. Without the convenience of a digital platform, you'll need to actively seek out the best ways to meet singles, which can be time-consuming and require creativity.
Additionally, there's the uncertainty factor. You rely on chance encounters or shared activities when you're not swiping through profiles. This can be a bit unpredictable, and meeting someone who's the right fit may take some patience.
Lastly, there's the issue of stepping out of your comfort zone. Engaging in things to do to meet singles might push you to try new experiences or social settings, which can be intimidating. However, it's through these challenges that you often find the most rewarding connections.
How to meet someone without online dating: 12 tips
Are you ready to take on the challenge and commence your quest to meet someone with no online dating apps? We are equipped to provide you with these practical approaches.
1. Join social clubs
If you're wondering how to meet people to date, joining social clubs can be a fantastic way to connect. These clubs often cater to specific interests, from outdoor enthusiasts to bookworms. When you share a passion, initiating conversations and forming bonds beyond the club's activities is easier.
2. Volunteer
Engaging in volunteer work provides an opportunity to establish connections with kind-hearted people. A commonality is already established when you collaborate toward a significant shared objective. No online dating app can match the satisfaction of giving back together.
3. Take a class
Enrolling in a class or workshop not only broadens your skill set but also your social circle. In cooking, language, and performing arts classes, you'll always come across people with a shared desire for personal growth.
It can enable a genuine connection and provide a chance for mutual acquaintance. Furthermore, it can be a great way when it comes to how to find a partner without dating apps.
4. Attend events
Local events, from street fairs to music festivals, are excellent places to meet people. The vibrant atmosphere and shared enjoyment of the event may provide a relaxed backdrop for striking up conversations. Plus, you already have a shared experience to chat about.
5. Hit the gym
The gym isn't just for pumping iron. It's a hotbed for potential connections, too. The shared commitment to a healthier lifestyle can be a great icebreaker. Participate in group fitness classes, and you might find someone as enthusiastic about staying fit as you are.
6. Explore your hobbies
When learning how to date without dating apps, pursuing your hobbies in group settings can be a surefire way to meet someone with similar interests.
Whether you're into gaming, painting, or dancing, these activities bring together individuals who share your passion. A recent study indicates that hobbies can be the starting point for exciting new/old relationships.
7. Through friends
Your existing social circle can be a valuable resource for meeting someone special. This lets you meet folks who've already got the seal of approval from your trusted friends. So, don't be shy about reaching out to your buddies and getting them to introduce you to their circle.
8. Local cafes
Cafes aren't just for coffee; they're also great for conversation. Visiting local cafes and conversing with other patrons can lead to spontaneous connections. The relaxed environment and shared appreciation for a good brew can be a perfect backdrop for meaningful conversations.
9. Networking
Professional events and conferences related to your field aren't just for career opportunities. They can also serve as excellent platforms for personal connections. When surrounded by people who share your professional interests, finding common ground and exploring personal connections is natural.
10. Join sports leagues
Collaborating and engaging in competition as a team can facilitate interpersonal connections and mutual understanding among individuals. If you have a strong enthusiasm for sports, you can engage in sports leagues or recreational teams, which is a fantastic way to keep fit and meet potential partners.
11. Take public transport
Are you wondering how to find a date without dating apps? The daily commute offers countless opportunities to meet people.
Striking up conversations with fellow commuters can be surprisingly rewarding. Who knows, that exciting person you sit next to on the bus or train might become a significant part of your life.
Watch Nancy Benitez, a man's coach, share her insights on finding a perfect partner in this video:
12. Speed dating
A study shows that speed dating events may provide a controlled and enjoyable avenue for those seeking to meet their potential partners. Within these situations, you'll partake in a sequence of short conversations, adopting a distinctive approach to acquainting yourself with new people.
Exploring these best ways to meet someone without dating apps may enhance your likelihood of encountering a compatible partner. So, put down that smartphone, step out into the world, and let real-life connections unfold.
FAQs
In this section, we've compiled and answered some questions about how to meet someone without online dating. We have the answers to guide you from where to start to overcoming challenges.
How long does it take to meet someone without online dating?
The time it takes to meet someone with no online dating varies widely. It depends on your social activities, willingness to step out of your comfort zone, and sheer luck. Some people may find a connection quickly through the discussed best ways to meet singles, while others might take longer.
What is the best way to approach someone I'm interested in?
Genuineness and self-confidence are essential keys to approaching someone you're attracted to. Begin with a warm smile and discuss shared interests or the environment. Be an attentive listener, ask questions, and show genuine interest in others' opinions to have a productive discussion. There is no general formula in this case.
How do I know if I'm ready for a relationship?
When you mentally and emotionally prepare to commit to a lifelong partnership, you may ascertain your readiness for a relationship. The crux of the matter is experiencing a sense of ease inside oneself and wanting to establish a profound connection with another individual.
What if I'm unsure what I'm looking for in a partner?
It's not uncommon to have uncertainty while contemplating the desired qualities in a potential spouse. It's advisable to provide sufficient time for introspection and delve into one's interests, values, and objectives.
What if I meet someone who is already in a relationship?
If you meet someone already in a relationship, respecting their commitment is essential. Engaging with someone who is taken can lead to complications and hurt feelings. Prioritize honesty and open communication.
Key takeaway
In the quest to find meaningful connections, learning how to meet someone without online dating offers a refreshing and authentic path to meaningful connections. While the journey may have its challenges, the rewards are undeniable. Remember, patience and self-discovery are key.
Whether engaging in shared interests or expanding your social circles, the best ways to meet someone can lead to lasting relationships. If you need guidance on this journey, consider seeking professional counseling. It's time to put down the phone and embrace the real-world adventure of finding love.
Share this article on
Want to have a happier, healthier marriage?
If you feel disconnected or frustrated about the state of your marriage but want to avoid separation and/or divorce, the marriage.com course meant for married couples is an excellent resource to help you overcome the most challenging aspects of being married.
You May Also Like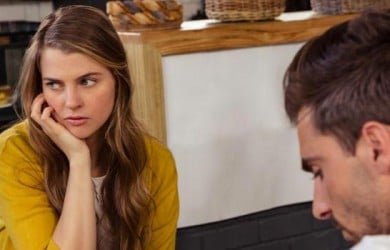 Popular Topics On Married Life