5 Tips on Dealing with Disrespectful In-Laws
Marriage, in reality, is not like it is portrayed in Hallmark movies.
Marriage is a life-changing decision and must be taken conscientiously. You might come across many unexpected and unsolicited challenges after you get married.
You might even find your partner a lot different than they were in the dating phase. Not just the partner, their parents might also seem to be altogether different entities than how you perceived them to be at the inception.
But this is pretty common. The more time you will spend with your spouse and their family, the more mysteries you will unravel with time.
Now, even if you have unfortunately got an emotionally manipulative mother in law or disrespectful in-laws, it doesn't imply that the marriage has to end.
How to deal with disrespectful or toxic in-laws
Without a doubt, the dynamics differ from family to family. It is all about how tightly knit the families are.
Relationships with your in-laws are always tricky.
You can still aim to make peace with your disrespectful in-laws and live a fulfilling marriage with your spouse if you deal with the situation smartly and appropriately.
Where there is a problem, there is a solution too. And you must not forget this!
There are a handful of ways through which you can demand respect while not demeaning yourself to their standards. You need to learn how to set boundaries with in-laws while maintaining your dignity.
Read along for a couple of handy tips for dealing with difficult or toxic in-laws.
1 Set your boundaries right at the inception
Don't try to put up a facade and portray yourself to be overly sweet and accommodating. Show your partner and their family who you are in the real sense.
Let everyone know that this is your endurance level, and let them know that you do not prefer anyone crossing it. You don't have to be disrespectful, but you can always assertively take a stand.
If you wish to have a peaceful life with fewer roadblocks, setting boundaries with in-laws and even your partner is essential.
Also Watch:
2. Focus more on worthwhile activities
If you are having an overbearing mother-in-law or a father-in-law, you don't have to spend most of your time hitting the roof.
Try to realize that your rude in-laws are just a part of your life, and not your entire life, unless you allow them to be!
If there's no way that you can change their malefic behavior, swim with the tide, and focus more on doing what you really like.
It can be your career, or your hobbies, or spending time with your friends. Make a deliberate effort to spend your time constructively than ruminating over what they said or their hostile activities.
3. Seek your spouse's help
If you have disrespectful in-laws, let your spouse know. Don't try to deal with your spouse's parents all by yourself with the intent of not hurting them. This can cause a greater hurt to your relationship if not tackled at the outset.
Don't resort to yapping about your disrespectful in-laws to your spouse. This is nothing less than shooting yourself in the foot.
Without manipulating, try telling the truth to your partner when they are in a receptive mood. You can let your spouse know the facts and request them to deal with their parents.
Your spouse might be knowing the magic formula to effectively handle their parents and save you from fiddling with Pandora's box.
4. Maintain a good distance
If you and your spouse have tried everything possible with your disrespectful in-laws, and nothing works, you can always keep a safe distance from them.
You can choose to talk and meet as little as possible. Whenever you need to meet your disrespectful in-laws, make sure that you don't meet them alone.
Try to catch up in the presence of your spouse or other people such that you don't need to indulge in an awkward conversation with them.
You can always try to be respectful towards them, but certainly not at the cost of your dignity and mental wellbeing. If anytime you find yourself losing your mental balance, by all means, you can choose to stay away from them.
5. Go the professional route
If dealing with disrespectful in-laws is knocking you out, it is always better to seek professional counselors or therapist's help.
The counselor can equip you with effective tactics to deal with your in-laws without compromising your sanity.
Also, there could be some serious issues or underlying health problems that can be causing your in-laws to behave in an unhealthy or spiteful way.
In this case, you can take your spouse's help and persuade your in-laws to try out counseling or therapy for themselves. The therapist will be able to get to the roots of their toxic behavior and help them through effectively.
Share this article on
Want to have a happier, healthier marriage?
If you feel disconnected or frustrated about the state of your marriage but want to avoid separation and/or divorce, the marriage.com course meant for married couples is an excellent resource to help you overcome the most challenging aspects of being married.
More On This Topic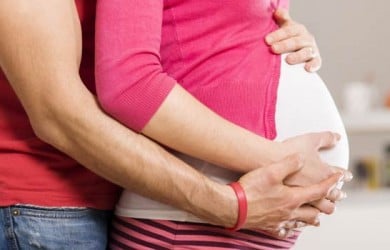 You May Also Like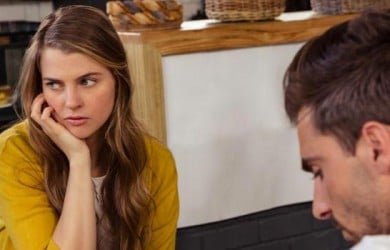 Popular Topics On Married Life