Get to Know the Practical Benefits of Getting Married
While any married couple would tell you, marriage is not a walk in the park and you need to be prepared to face different challenges that will test you and your sanity because reality is, marriage is a continuous process of getting to know each other and understanding. In recent years, the number of couples who want to get married has declined massively and we'd understand why.
However, there are still couples who would want to tie the knot no matter what other people would say and to add to this, there are still so many practical benefits of getting married.
Don't believe in marriage? Read this
We all know how marriage is sacred and how it is the ultimate act of love but let's move past that first and focus on the practical benefits of getting married. Isn't this the main concern of people today?
Before one would believe in fairy tale endings, one would first think of what matters and what the future will hold. Even if a person is in love, one should still think rationally. Love alone isn't enough, so if you don't think about your future, don't expect love to give you a good life.
Why are we focusing on these aspects? Simple – we need to know what are the benefits of getting married so that we would be able to make the right decision. Say you don't believe in marriage because you are afraid of divorce or being tied to someone – point taken but what about the legal benefits of getting married?
That's correct, there are practical and legal benefits of getting married and we all need to contemplate this before deciding what we want.
What are the legal benefits of getting married?
If you're a little curious as to what are the practical and legal benefits of getting married are, then you're on the right page. We won't list down the obvious benefits of having lots of gifts when you tie the knot and all, but rather the practical and legal benefits that all of us should definitely know.
First things first, if you want to know what are the tax benefits of getting married, then know that the unlimited marital tax deduction may be one of the biggest tax benefits you can have as a married couple. You can actually transfer an unlimited amount of assets to your husband or wife – tax-free!

We'd, of course, want to know the other

tax benefits of getting married and this will include filing taxes jointly. Why do you need to do this? Well, if one of the spouses chooses to stay at home and the other spouse has a job – it'll be beneficial to file jointly.

If you are married, then you have every right to make decisions under certain circumstances such as the ability to make medical decisions in any event that your spouse gets hospitalized or dies.
It may seem that we're really thinking in advance here but it's a part of life. If one spouse dies and you are married, one of the benefits that you will have is the right for inheritance and you can have it without tax. If you are not married and there is no will – then this will be harder to claim and expect to have whatever taxes it would include.
If you are married paternity child benefits wouldn't be a problem. Plus, you get to have your leave and any other rights that you can have because you are a father and you are married. No more hassle changing surnames or legalizing legitimacy.
A joint credit for married couple allows you to get a bigger house and a bigger car as they will base the credit limit with your combined income. It's a greater way to invest.
Another form of financial benefits of getting married

is basically being able to share expenses. While this can also be attained by living in together. There is a big difference when you are married because each of you has a "say" on you spend the money that you are both earning.

When you aren't married and just living in one roof, you won't let your partner have a say on how you spend your money because technically, they don't have the rights yet. This can be beneficial for spenders as there is someone to control them.

Married couples have bigger choices when it comes to family health insurance and most companies have family options where you pay less but the coverage is more.
Other practical reasons to get married
Now that we are aware of the benefits of getting married, you'd think that these are just a few reasons why one is to marry but it's not. There can be many practical benefits of getting married than one could think.
Clearer plans for the future
There is definitely something about getting married that makes you think of your future. It's now clearer and the motivation that a person has when they get married becomes stronger and defined. You tend to not only think of yourself but for your family as well.
Legal rights even if you end up in divorce
Let's say that your marriage doesn't become successful or you caught your spouse cheating. As a legal spouse, you have the right to get alimony and money for the kids as well. You can also get what's legally yours in the event that this happens. Unlike when you're 'not married, you won't have many privileges when this situation happens.
The bottom line here is that there can be many reasons why you can refuse to tie the knot and reality is, no one can force you to do it. You have every right to choose whether to get married or not but for those who aren't yet sure – aside from marrying because of love and faithfulness, you are getting married also for practical reasons.
Be able to know the benefits of getting married and from there, think of the best decision to make not just for yourself but for your future as well.
Share this article on
Want to have a happier, healthier marriage?
If you feel disconnected or frustrated about the state of your marriage but want to avoid separation and/or divorce, the marriage.com course meant for married couples is an excellent resource to help you overcome the most challenging aspects of being married.
More On This Topic
You May Also Like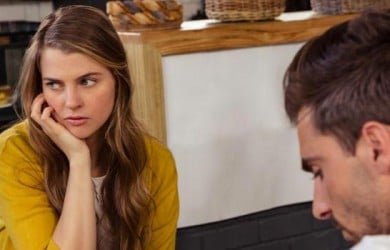 Popular Topics On Married Life