Agreement and Disagreements in Relationships – Yell or Convince?
Agreements and disagreements in a relationship are inevitable. When you find yourself in a dispute with your partner, what should you do – yell or settle amicably?
No doubt you love your partner. Otherwise, you wouldn't even be with them, let alone stay for a while. The best moments are the times you agree on decisions. Everything seems exquisite during these periods, and you see no one is perfect for you except your partner. Relationship agreements bring partners closer, but they don't last long.
On the other hand, there are disagreements you can't ignore. Even though you have had great moments, you can't let go of this dispute. You want it thrashed and discussed; you want to be heard.
Also, you want your partner to understand your perspectives and hear your opinion. However, it isn't happening. Perhaps, your partner forgets to take out the trash, or they mess up the kitchen every time they cook. They are still your lover, but you can't let go of these dents on your "perfect" partner. You don't know how to deal with disagreements in a relationship.
This situation might make you ask, are disagreements normal in a relationship? If so, what's the best way to handle disagreements in a relationship? Learn more in this article as we show you everything you need to know about a couple's agreement and relationship disagreements.
Watch this video to learn how to fight smarter:
What is a relationship agreement?
A relationship agreement is a contract for lovers. It binds two people in an intimate relationship. Although not legally binding, it serves as a tool for couples to sketch out their unique relationship rules, needs, expectations, and duties.
It also stands as a catalyst for honest and open communication between a couple. A relationship agreement centers on sex, intimacy, finance, health, and chores.
A relationship contract agreement can be a document with statements usually signed by two people within an intimate relationship. Often, doing this ensures there are no disputes or confusion in the future. However, a couple's agreement doesn't need to be written and signed.
Relationship agreements aim to turn unspoken and causal relationship rules into understandable written documents. The relationship agreements require discussions, negotiations, and compromises to work. However, it is worth the effort as partners work together to improve their relationship and avoid conflicts.
Setting your relationship rules into a relationship agreement contract can positively impact the longevity of your relationship. When the partners agree, they become responsible and accountable.
Watch this video to understand how to communicate better in a relationship.
Why a relationship agreement is important?
You might be wondering why relationship agreements are essential. Why must you write a list of rules to date someone you love? There are valid reasons you might agree with in the subsequent paragraphs.
First, relationship agreements help establish a strong foundation for your relationship. With clear boundaries and written rules, each individual understands their role. The relationship contract agreement leaves no room for assumptions, overthinking or unspoken rules that can quickly escalate a conflict and affect the relationship.
Also, having a relationship agreement gives the partners a sense of direction, something to look forward to, and motivation to improve the relationship. From the beginning, you understand this isn't any relationship.
You are moving with the flow or wave. You have goals to work towards and achieve. Therefore, every behavior is well-guided to support your agreement. You are accountable and responsible for every action.
In addition, a relationship agreement can contribute to the longevity of your relationship. When partners are on the same page, their journey becomes smooth. This isn't to say there won't be relationship disagreements. However, if they are serious about their couple's agreement, souses will always find ways to resolve their conflicts.
What is a disagreement in a relationship?
Disagreements in relationships happen when partners aren't on the same page about something. These disagreements are characterized by struggles, arguments, or a heated debate between two people in an intimate relationship. Disagreement examples typically include constant disagreements on issues such as sex, managing finances, household chores, and children.
For instance, sex is one of the top sources of disagreement between a couple. This conflict involves the frequency of sex or the manner. One person may feel their needs and expectations are not being met. On the other hand, the other person feels they are being nagged at or harassed.
One question people constantly seek answers to is, are disagreements normal in a relationship? Yes. Disagreements in relationships are normal. Every relationship has disagreements that need compromise. Otherwise, your relationship will only last for a while. How to handle disagreements in a relationship is the best way forward.
What causes disagreements in a relationship
There are many reasons for disagreements in relationships. That depends on the individuals concerned and the type of relationship they operate. Nonetheless, there are common disagreement examples in relationships most couples battle with – here they are:
1. Sex
Sex is the basis of intimacy in a romantic relationship. While couples operate a non-sexual intimacy, many can't survive without sex. Sex conflict usually happens when particular needs are unmet or partners disagree on how to carry out sex.
Also, there may be disputes about the frequency. On one spectrum is a frustrated person who isn't satisfied, while there is another person who feels the demands they get is too much. For instance, some couples argue about the lack of foreplay, sexual position, short time, or specific sexual acts. Differences in preferences, needs, and sex or libido drive these relationship disagreements.
2. Communication problems
The problem with some couples is a need for more communication. Often, couples disagree because they don't understand each other, and communication precedes understanding. Your partner will know your thoughts, needs, and preferences if you speak out. You may keep engaging in words without actually saying anything. Knowing how to talk and listen to each other can help you navigate problems easily.
Related Reading: 

3 Common Relationship Communication Problems & How To Avoid Them
3. Money
One of the top causes of disagreements in most relationships is money. The issues around money that couples battle with are numerous. These include how to spend money, what to spend money on, how to save, what amount to contribute to the household, and who should contribute more. Also, it may include how to create budgets and how bills should be shared.
Conflict can escalate if couples run low on money, have a debt to pay, or disagree on who is responsible for debts. Money management is a significant issue that many couples struggle to stay on the same page.
4. Children
There is a general agreement that children are blessings. However, they can also cause disagreements when couples aren't on the same page. Although the two partners own the children, people are different in their passion for children. Common issues about children include whether to have them, when to have them, names to give, how they will be brought up, and so on.
Children's issues can erupt from pregnancy, especially if couples battle infertility. Once children arrive, couples might experience a new set of arguments. These may include postpartum depression, who will care for the child when one person is busy, and who should give up their career to care for the kids.
Other problems bother parenting methods, what to feed them, how to dress them, how to discipline, monitor them, and so on. The issues with children keep going non-stop.
Other issues couples disagree on include in-laws, visitors, division of labor, friends, communication, work, and politics.
Related Reading: 

7 Family Relationship Advice to Connect With Your Children
5 ways to recover after a broken relationship agreement
Drawing up a relationship agreement contract doesn't guarantee a long relationship. Humans can sometimes be mean and act selfish.
Also, some unavoidable circumstances might make one partner break their promise. It can be painful, primarily when you have dedicated much to the relationship. The following strategies can help you recover after a broken relationship agreement as soon as possible.
1. Have a direct conversation
There is no point in keeping secrets at this stage. If your partner has broken the relationship agreement, call their attention to it. Tell them how you feel about it and ask why they acted that way. Then listen actively by keeping an open mind and keeping eye contact. Try to understand their perspective, as the act may not be intentional.
Related Reading: 

How to Start a Conversation With a Guy: 30 Charming Ways
2. Prepare yourself for some discomfort
You must prepare for some hurtful truths to recover from a broken disagreement. Your partner might have agreed because of your persistence or to suit you. Hearing they were never in tune with the agreements you created "passionately" can hurt your feelings. However, once you are prepared, there won't be any surprises.
3. Be honest with yourself
Was the agreement achievable and sustainable? Did your partner fully accept the relationship agreements, or did you do lots of convincing? Sometimes, some partners only agree to avoid offending their spouse.
Related Reading: 

How to Be Honest in a Relationship: 10 Practical Ways
4. Ask genuine questions
Your task is to understand why your partner broke the agreement. Therefore, it's important not to become emotional and scream or yell at them. Instead, ask questions calmly. These questions may include the following:
Were the agreements many?

Were they complicated and unachievable for you?

Why did you act that way?

How would you prefer we move forward?

Should the relationship agreements still stand?

Do we need to review the agreements?
5. Consider seeing a relationship therapist
Agreements and disagreements in a relationship are constant. If you struggle to deal with a broken agreement, it might be best to see a relationship therapist. A therapist can help you understand why the relationship agreement was broken by your partner and offer strategies for moving forward in your relationship without holding grudges.
Also, therapists can provide the needed support to navigate and repair issues and negotiate better in the future.
5 ways to fix relationship disagreements
No one can avoid agreements and disagreements in a relationship. While agreements bring people closer, disagreements cause setbacks. But you can fix them in five simple ways. Learn how below.
1. Communicate deeply
Communication helps to resolve issues faster than you think. When there is a dispute, make it a duty to always talk about it. Start by saying why and how it started, highlight the point of disagreements, then seek solutions together.
Related Reading: 

20 Ways to Improve Communication in a Relationship
2. Negotiate better
If you want to know how to handle disagreements in a relationship, learn the negotiating skill. You are partners and not strangers. Therefore, talk to your spouse about anything. Be vulnerable and give them plausible excuses why you can't agree on some things. If you don't want something, offer them something they can't refuse. That makes it easy for them to agree.
3. Compromise
Every relationship has disagreements that require compromise. Sometimes, you may need to ignore some things to allow peace to reign. If you can't stand your partner's lack of organization, you can help them and see it as an act of service. If it stresses you out, consider getting an extra hand to help with house chores.
Related Reading: 

6 Ways to Compromise in a Relationship for a Healthy Marriage
4. Argue logically
Do you want to know how to deal with disagreements in a relationship and learn to argue logically? Many people sometimes argue to win and not to make the other person understand their opinion. Check yourself and evaluate the way you disagree. Do you do so to win or win your partner over? Do you argue to show that you have facts?
When arguing, focus on making your partner understand your perspective. Give logical reasons for taking a particular decision and do the same for them. Refrain from dismissing their point of view if you want them to understand yours.
5. Consider seeing a relationship counselor
Agreements and disagreements in a relationship are inevitable. However, constant disputes and arguments can create cracks in your relationship wall. See a relationship counselor together if you have tried all means to resolve it, but nothing is fruitful.
This professional can help you determine the reasons for the constant disagreements. Also, they can create ways to help you resolve issues in the future.
FAQs
Let's look at some most asked questions about agreements and disagreements in relationships.
Is it OK to agree to disagree in a relationship?
Yes. It is OK to agree to disagree in a relationship. That means that regardless of your opposing views, you can find ways to compromise and agree on one thing.
Can an argument destroy a relationship?
Yes. An argument can destroy a relationship and create a strong barrier between couples. It happens when a couple can't find ways to resolve disputes, communicate, agree to disagree, and take responsibility.
Final takeaway
Everyone has experienced agreements and disagreements in a relationship. While the former creates bonds and sets the foundation of a relationship, the latter breaks relationships. When couples argue a lot, it can be frustrating for them. The solution isn't to react emotionally by yelling or shouting.
Instead, it is best to seek ways to handle relationship disagreements. This article discusses everything there is to know about agreements and disagreements in a relationship, why they are important, what causes disagreements, and how to resolve them. We believe you will find them helpful.
Share this article on
Want to have a happier, healthier marriage?
If you feel disconnected or frustrated about the state of your marriage but want to avoid separation and/or divorce, the marriage.com course meant for married couples is an excellent resource to help you overcome the most challenging aspects of being married.
More On This Topic
Recent Articles
You May Also Like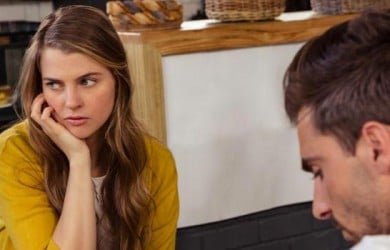 Popular Topics On Married Life