5 Must-Do Things Right After You Get Engaged
So you just said a big yes! The guy of your dreams, your soulmate has requested your assistance for throughout your life and can anything seem possibly anymore beautiful?
Feelings of love, affection, excitement and even a bit nervousness might be overwhelming you in more than one ways. But don't worry, it's all absolutely normal and obvious. It's not every day you feel so much love and beautiful about everything.
So once you have realized the importance of these moments, there are some tasks on which you better get started today.
This article will take you through the necessary steps you must follow right after you get engaged.
1. Take a moment to admire the beauty of this moment
Yes, announcing the news, preparing for the wedding are all necessary tasks. But before all of that, what is more important is, to acknowledge and celebrate this day of love with your soulmate.
Head over to your favorite restaurant or plan a weekend getaway far from the city crowd. Spend some time together before you both get busy with random wedding chores.T his period will build the foundation of your future journey so you must not avoid it.
2. Announce the news
Now, it's time to share this news with your loved ones too. But first thing first, it's your parents you with whom need to share this news first. And never, I say never, share this kind of news without meeting in person.
Plan a quick meeting with your parents and seek their blessings. They would be more than happy to hear about your big day. Once you seek blessings from these lovely people, it's time to let other special ones know about this too.
Today the best way to do this is by announcing your engagement via a card on social media. And guess what, these cards can be designed within minutes.
If you guys have settled for a wedding date, you can also create a save the date card to announce your love.
3. Plan your wedding timeline
When you announce your engagement, the first thing people ask after all the congratulations, awws and wows, is "When is the big day? But trust me, nowhere it is written that you should get married soon after the engagement.
People ask it because they are interested but at the end, it is up to you. If you want to get married right after your engagement, that is fine, but if you want to wait for a few more years, that is absolutely fine too.
Either way, having a discussion with your fiance is a must. This way you can ensure that you guys are on the same page. Additionally, this way you will get to know from where you need to start preparing.
4. Get inspired with various themes and ideas
Your wedding is the most special day of your life. And I'm sure, you already have hundreds of ideas and inspirations in mind. Well, guess what, it's finally the time to turn them into reality.
If your big day is a bit far, you can start looking for ideas into multiple places like wedding magazine. Additionally, do create an account on Pinterest, you will get zillions of ideas here that you can easily implement. Archive everything that you feel can make your big day even more beautiful.
As the date starts coming closer, you can consult with your wedding planner about which ideas are practical enough to be used on your wedding and which are not.
5. Find a wedding planner
Now it might want to arrange everything on your own thinking you know the best, but it doesn't work like that. You don't want to make your hands dirty doing all small and major wedding tasks. This is why hiring a wedding planner that understands your needs and expectations is the best idea.
Don't say yes to the first wedding planner you meet, keep the options open. Also, make sure to visit the wedding planner with your fiance.
Make your expectations and requirements very clear. Ask their feedback on the design and theme ideas you have collected. It is better to make these things clear in order to avoid any confusion or embarrassment on D day.
Don't forget to check past reviews of all of the wedding planners. This way only you can find nothing but the best.
Getting engaged is a beautiful emotion and while you're busy enjoying all the love, you must take care of the above mentioned things too. Once all of these things are done, it's time to get started.
Starting with booking the venue is a wise choice, but again who said there is a checklist! Just follow your heart!
Happy Engagement!
Share this article on
Planning to get married?
Just engaged or contemplating marriage? Discover how to transition smoothly into the next phase of your relationship with Marriage.com's Pre-Marriage Course. Begin your incredible journey with this guide designed by experts and lay a strong foundation for your path of togetherness - forever!
Learn More On This Topic
You May Also Like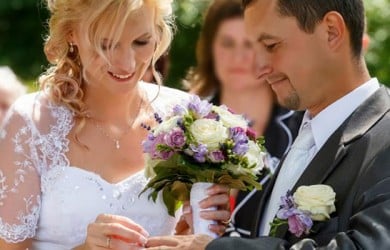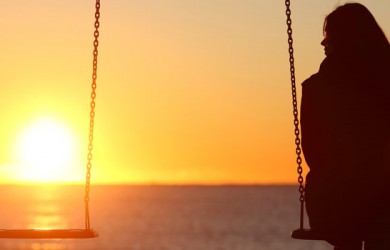 Popular Topics On Getting Married