How Important Is Your Pre-Marriage Relationship?
'How important is a pre-marriage relationship' is a good question and one that every couple needs to answer before they think about getting married.
In many ways, the relationship you have before you get married will give you some crucial indications and clues as to what your life may be like after marriage.
Sometimes couples are so "in love" that they rush into marriage thinking that life will always be as sweetly scented like a rose, forgetting that roses have thorns too.
By paying very careful attention to your pre-marriage relationship, you will be better prepared for the realities of married life.
So, how do you got about your pre-marriage relationship?
Discussions and pre-marriage counseling
One thing which can really help to prepare you for marriage is to go for premarital counseling together. This would usually be with a professional counselor or pastoral couple who specialize in marriage preparation.
In the pre-marital classes or pre-marital therapy, sometimes a DVD series is followed alongside a workbook covering a wide range of topics.
Every counselor or therapist might make use of different techniques and methodologies to go about this process counseling before getting married. So, before you finalize your therapist, talk about the process in detail, and analyze if you are comfortable with their approach.
Is marriage counseling before marriage necessary?
There are numerous benefits of premarital counseling, but to begin with, marriage counseling before the wedding can help you unveil several aspects that have always been there. Still, you didn't care much to think or talk about those.
When you are dating each other, you dwell altogether in a different world, wherein you feel to be floating high up in the air. You love being romantic, talk about things that make you happy, flirt with each other, and raise the heat in your bedroom whenever you get a chance.
Doing anything apart from what's just said would seem to be so unromantic, crass, and a big turn off to your growing intimacy. But, hard cheese!
Life isn't just about holding hands, cuddling moments, or fiery sex. There's a lot more out there!
Premarital counseling benefits
Walking down the aisle, dressing up the best, looking into each other's love-filled eyes, and swearing in the vows in the presence of hundreds of guests is just the beginning of a life-long journey called the wedding.
And, believe it or not, it is a serious business. This is why it is even more important to focus on some critical aspects during the pre-marriage relationship.
Having said that, the purpose of pre-marital counseling is to help you understand your partner better and get you ready for a long haul called marriage- a blend of happy moments, challenges, as well as bland instances!
When you seek counseling during your pre-marriage relationship, you would get to know each other's family backgrounds, and talk about some of your life experiences, both the highlights and the lowlights.
You would discuss and decide how you are going to manage conflict in your relationship, and how best you can communicate with each other according to your different personalities.
You would also need to talk about how you will relate to each other's families after your marriage (i.e. the "in-laws") and how much time you intend or expect to spend with your respective families.
Recommended – Pre Marriage Course
Breaking off ties with previous partners
If you have had any other premarital relationships with previous boyfriends or girlfriends, it is essential that you break all ties with those people and reassure your future spouse that your heart is now fully committed to him or her alone.
If you still have some cherished mementos or gifts which you are keeping, and if you cannot openly tell your intended husband or wife about your previous relationships, then you are probably not ready to commit to marriage.
Getting ready for the big leap
Pre-marriage relationship is the step before you take a big leap towards tying the knot and deciding to stay together for the rest of your lives.
The quality of your premarital relationship will determine, to a large extent, the quality of your marriage relationship.
So, all that you got to remember during your pre-marriage relationship is to be utterly honest with each other.
You might have started your relationship by putting your best foot forward. You might have dived deep into impressing each other, where you might have forgotten your true self.
But, remember that someday your true self is going to show up. It is better not to restrict yourself, and show your partner who you are true, by embracing your virtues and even your dark side.
So, talk a lot during your pre-marriage relationship. Talk about your likes, dislikes, habits, aspirations, values, beliefs, and everything that under the sky that your to-be-spouse should know.
Wrapping up
The more you can get to know each other before marriage, the better prepared you will be and the less likely to encounter any nasty surprises at a later stage.
Relationship enhancement is an ongoing process that should start before marriage and continue throughout your life in order to have the best possible marriage experience.
Also Watch:
Share this article on
Planning to get married?
Just engaged or contemplating marriage? Discover how to transition smoothly into the next phase of your relationship with Marriage.com's Pre-Marriage Course. Begin your incredible journey with this guide designed by experts and lay a strong foundation for your path of togetherness - forever!
More On This Topic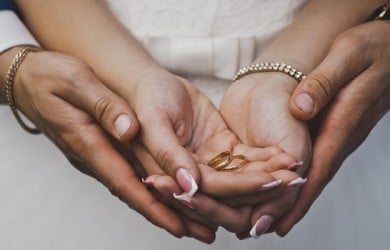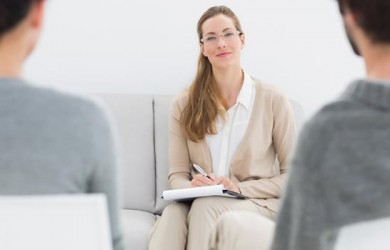 You May Also Like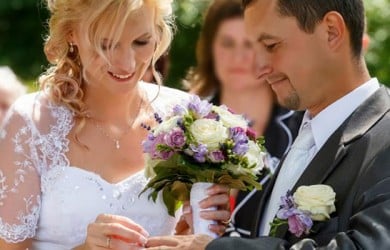 Popular Topics On Getting Married