5 Strategies for Dealing With Your Partner's Sexual Conflicts
In a relationship, you spend so much time with a person and share their bed with them. But, over time, sexual conflicts start to arise. How do you cope with sexual intimacy issues?
Truth be told, most men and women complain about mostly the same things when it comes to their sex life, and these aren't issues that we have to be ashamed of because there are plenty of solutions to help with them.
We refuse to believe that marriage is unblemished by these issues. More or less, some will appear over time, which implies that we'll have to look for a solution to manage our love life in the best way possible.
What does sexual conflict in relationships mean?
Sexual conflict in a relationship means when both or one of the partners have a disagreement as far as their sexual satisfaction is concerned. Sexual conflict or intimacy issues can arise due to various issues, including monotony, different sex drive, trust issues, lack of respect, poor time management, etc.
When one or both partners are unhappy about their sex life, sexual intimacy issues arise. It can be easily dealt with if the issues are recognized at an early stage because intimacy problems can make a couple drift apart.
What are the causes of sexual intimacy challenges?
There are numerous causes and signs of intimacy issues. So, What does a lack of intimacy look like in a relationship? Here are some common reasons that create sexual intimacy challenges in couples.
Low frequency of sex is one of the most common reasons to cause intimacy challenges. As time passes, the desire to have sex decreases, resulting in a void.

If one or both partners fail to reach orgasm, it leaves them unsatisfied and creates intimacy issues.

Erectile dysfunction

, or a woman's inability to be turned on, is another reason that creates sexual intimacy conflicts.

Loss of excitement and passion between couples drives them apart, resulting in sexual conflicts.

A mismatched sex drive creates problems between a couple as one partner's

libido

doesn't match the other.

Skipping foreplay can make the sex entirely boring, and rushing through the main course can get dull over time. It can easily cause intimacy conflicts.

An emotional disconnect between couples can also cause sexual conflicts.

If a couple is unable to

communicate

their sexual desires to each other, sexual conflicts are bound to happen in the relationship.
Watch this video to learn how to have a better sex life.
5 strategies for dealing with your partner's sexual intimacy conflicts
So, how married couples handle sexual intimacy conflicts? Here are some tips that will help you resolve conflict in romantic relationships.
1. Boredom
Has everything started to get too monotonous? That means that you have to try something new. Try to surprise your partner with a new sex position that you researched, and experiment with your social skills in luring your partner to do something new with you.
Buy a sex toy and hide it under their pillow. There's a whole array of stimulants and toys out on the market. Don't worry, sex isn't as taboo as it was years ago because society is slowly accommodating to speak more openly about it.
Related Reading

: 

How to Fight Boredom in your Marriage
2. Idleness
Has some time passed since your partner last laid a hand on you?
Give your partners a friendly reminder, then try to lament in the most playful but serious way. Remind them of how much you miss their touch. If this doesn't do the trick, try a more engaging and straightforward approach.
If this also doesn't work, you need to talk seriously with them.
If your partner doesn't reply to your passionate endeavors, you might want to start asking yourself what's actually going on.
3. Your sex drives don't match
Sometimes one wants more while the other wants less.
This is a prevailing problem amongst married couples, where one partner can't have enough sex while the other is either satisfied or wants less. For this to work, couples should mediate the issue between them.
Try to experiment with something new or raise the sex drive of the frigid. If you are the one who wants more sex in your marriage and feel that your husband or wife offers you less than expected, try to raise his or her sex drive. You can snuggle, talk dirty in your accepted limits and comfort, or propose new things.
This is how married couples handle sexual intimacy conflicts.
Related Reading

: 

10 Ways of Dealing With Incompatibility in Relationships
4. It isn't as it used to be
Passion in marriages didn't prevail in the past as it does now in our modern times because people's life expectancies were a whole lot lower. Now, through modern medical advancements, we can spend up to sixty years next to a person, and thus the question arises – how do we keep the passion burning over the years? Well, the honest answer here is that you have to get creative.
Plan sex dates, and spark up what attracted you to each other in the first place. Be random, be spontaneous.
5. Fantasies and swinging
When the issues arise, most married couples agree to them if they're reasonable to fulfill, but some partners don't agree at all with each other. For some people, even catching their partner watching pornography is a sin.
Marriage means a long time to cope with the issue of spicing up intimate time by adding something new (such as fulfilling a fantasy). It will eventually come up from one side of the marriage or both in most healthy couples. Speak about this openly with your spouse. Depending on what you or your partner are asking, you should be able to consent to it.
FAQ's
Can a relationship last without intimacy?
Intimacy is very important for a romantic relationship. Without intimacy, a relationship cannot survive for too long. Sooner or later, things will fall apart. If you want to save your relationship, it will be better to seek relationship counseling from a professional.
Takeaway
When it comes to swinging, you're both in it. Again, depending on your relationship with your partner, you can propose to spice things up in your love life alongside other open-minded couples at swinger clubs. Boredom eventually leads some couples to this option because they have already become too accustomed to one another, and predictability has become an issue.
Share this article on
Want to have a happier, healthier marriage?
If you feel disconnected or frustrated about the state of your marriage but want to avoid separation and/or divorce, the marriage.com course meant for married couples is an excellent resource to help you overcome the most challenging aspects of being married.
Learn More On This Topic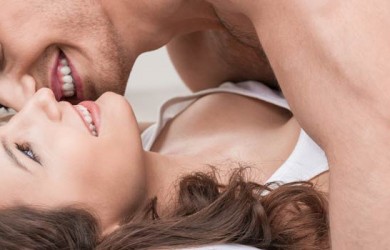 You May Also Like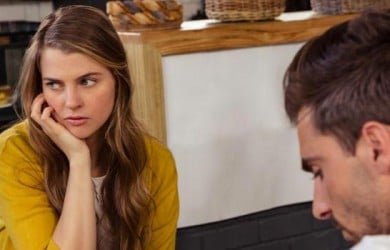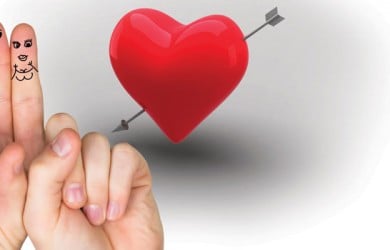 Popular Topics On Married Life