What Is a Relationship Coach? How to Know if You Need One
Couples who love each other with their heart and soul may still encounter problems. That is normal in any relationship. But, often, couples or even singles may fail to navigate the different problems they face with their relationship issues.
In this case, you may visit a relationship coach. But do you have any idea about what is a relationship coach?
Or do you find seeking help from an expert daunting and intimidating? Then read on top to know more about what is a relationship coach to understand how these professionals can help couples and singles.
What is a relationship coach?
A relationship coach is a trained expert who helps both couples to navigate through problems in their relationship to ensure the relationship becomes stable and holistic. They will coach engaged couples before marriage to make their marriage successful.
Besides that, the relationship coaches also offer counseling sessions to singles looking forward to marriage or relationships.
What does a relationship coach do for relationships?
You already understand what is a relationship coach. But have you ever tried relationship coaching? Well, relationship coaches are experts who can help you become a good partner and improve your relationship or future relationships.
Humans might often fail to navigate the different issues appearing during different stages of their relationships.
Are you feeling stuck inside your relationship? It is probably time to get a relationship life coach who can help you understand the underlying issues better.
Often singles also might face some psychological barriers which prevent them from engaging in any relationship. Research has already proved that a relationship coach can help such individuals overcome the trauma and barriers to engaging in successful relationships.
Here are details on what does a relationship coach do-
1. For singles
As per research, nearly 39% of young people aged 16 or above still do not live as a couple and lead a single life. It is an alarming trend because if the majority of the population becomes single, the population will suddenly drop drastically.
Often these single people face many issues related to their career, personal trauma, and mental health issues that prevent them from pursuing an active relationship.
A relationship coach can help them overcome the issues and open their minds. These experts also help you how to know what you need in a relationship. As a result, such individuals get more interested and confident in pursuing relationships.
Here is how a relationship coach for singles can help such individuals–
If someone is single but are yet to find a stable relationship, a coach can help them overcome their mental barrier.

In the case of those who want a partner or relationship but have failed to find someone or are not active in finding someone, coaching is helpful.

Those who suffered a lot due to the failed relationship of their parents often stay single due to the trauma or by choice. Widowed or divorced individuals could fear indulging in a new relationship due to their past experiences. The coach can guide such people.
2. For couples
Similarly, couples also face different propels at different stages of their relationships. Here are how the coaches offer relationship coaching for couples who are indifferent phase-
Those who have started to date might divert the relationship in the wrong direction. One of the main issues in modern times is probably a busy schedule where a couple might not communicate or spend enough time.
In some cases, dating couples might not be ready to commit to each other exclusively.
Helping such people find a solution is the duty of the relationship coach. They can help these couples to move forward to the next level of their relationships.
Related Reading: 

Why Is Dating Important in a Relationship?
Those who are pre-committed
In modern times, cohabitation or live-in couples are quite normal. Even though these couples have made commitments, there might be no formal commitment. But such couples may fail to enter into a committed phase due to different issues.
In such cases, a relationship consultant can help them to overcome those deal-breakers and encourage them to move forward to become husbands and wives.
Those who are planning to get married
Couples might encounter different issues just before their marriage. They may face dilemmas in mental barriers or may face many issues that can break them apart.
For them, relationship experts can offer some solutions. They may help the couples navigate the problem and encourage them to accept their partners without any criticism.
Related Reading: 

6 Basic Steps to Getting Married and Living Happily Ever After
3. Married couples
Married couples may also face issues as the honeymoon phase subsides with time. Many married couples are ridden with mental and other problems, including long-distance issues, not enough mental bonding, and other problems. Often these problems can cause divorce in couples!
Here are some common issues married couples face:
It is better to give a chance to each other instead of breaking apart. Many such married couples enquire about what is a relationship coach.
A couples' life coach helps couples find ways to mend the gap and continue living with each other as responsible partners.
Many relationship coaches also offer family coaching to ensure the whole family learns to live as a couple. In this case, new parents or couples who live with their parents are encouraged to solve their underlying relationship problems together.
What are the qualities of a good relationship coach?
The term good relationship coach depends on a lot of factors. A therapist must have some specific qualities to be defined as a relationship coach.
Since coaching is a goal-oriented therapy session, the coaches need to be individuals who help their clients as their guide, not by taking control of the whole procedure.
Here are some qualities you must take into consideration when understanding what is a relationship coach.
A good relationship coach accepts their client as a whole and encourages them to become better versions of themselves.

A good coach focuses on the actions needed to have a better future in a relationship. Hence, they work properly with the couple to move them to a higher level of functioning.

A good relationship coach must have a positive attitude and good listening skills with a conscious mind.

They must work to provide solutions to couples who need to overcome relationship barriers.

A relationship coach must not be judgmental or criticize people unnecessarily.
If you want to be a coach who offers coaching relationships as a professional expert, you need to get trained in psychology. Because someone who understands human psychology well and can help people learn more about themselves can be called what is a relationship coach
In short, a trained individual who helps couples solve their problems can be called what is a relationship coach.
5 benefits of relationship coaching
Even if you have a good and stable relationship, a relationship coach can help you. You two can be a couple or a single individual looking to settle down.
Here are 5 benefits of getting relationship coaching:
1. You can understand your partner better
Often the inability to understand each other might cause relationship problems among couples. Helping each other to understand better is what is a relationship coach can do for couples.
After taking coaching sessions, you will realize that you now have a better understanding as a couple and can understand the signs and body language or opinions. On top of that, improved understanding skills also help you solve relationship problems better.
Related Reading: 

How to Understand Your Partner Better: 15 Ways
2. Better communication
As a human being, you might lack the ideal communication skill to interact with particular individuals. After taking relationship coaching, you will find that you can now communicate more efficiently as a couple.
3. Break away the barriers
Negative barriers, especially psychological ones, may damage a relationship. Such barriers often make relationships stagnant. On the flip side, negative psychological barriers may often prevent single individuals from indulging in meaningful relationships.
In such a case, you may need to know what is a relationship coach. As experts, they can help you to break free from the negative barriers and encourage you to move forward to pursue a better relationship.
4. Offers great results
If you cannot find a solution to your problems related to relationships, you may go to a relationship coach. Getting coaching may help you find the right ways to address your problems.
On top of that, relationship coaching also offers instant results that can improve the situation drastically.
5. It offers you more insight into how to deal with problems
Getting relationship coaching may help you to become more understanding. As a result, you will have more insight into how to identify future problems and how to work to solve those problems
Why do you need relationship coaching?
Now you know the answer to what is a relationship coach, but why do you need relationship coaching? Here are some of the reasons-
You are unable to commit to a relationship

Your

past trauma

is preventing you from entering a new relationship

Even after getting into a relationship, you are not happy in it

There is a communication gap in the relationship

There are more fights than loving moments

You feel unsatisfied with your partner

There is a communication gap
Final thought
Seeking help is not a bad thing if you cannot overcome relationship-related barriers. A good relationship coach can help couples and singles alike with their knowledge and coaching skills.
As you get coaching from a good coach, you will find that you are a better person from your heart and can address the relationship issues bothering you.
Share this article on
Want to have a happier, healthier marriage?
If you feel disconnected or frustrated about the state of your marriage but want to avoid separation and/or divorce, the marriage.com course meant for married couples is an excellent resource to help you overcome the most challenging aspects of being married.
More On This Topic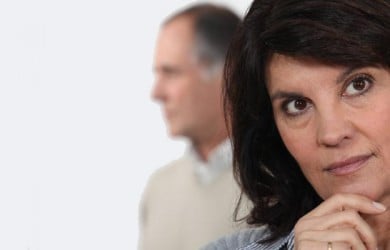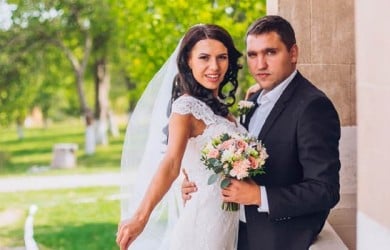 Recent Articles
You May Also Like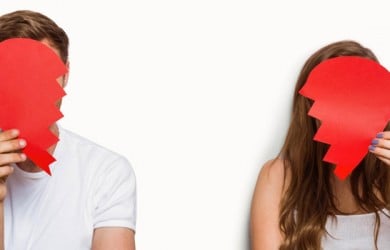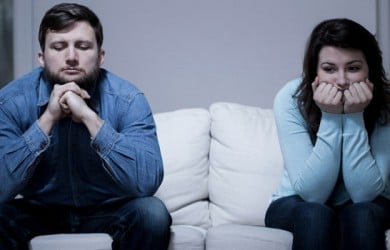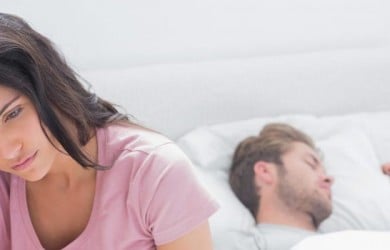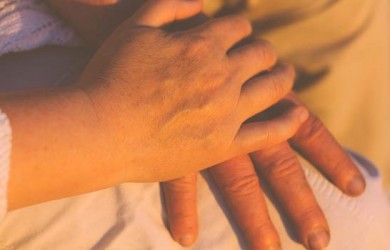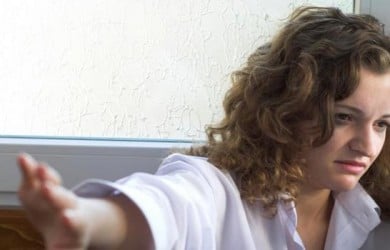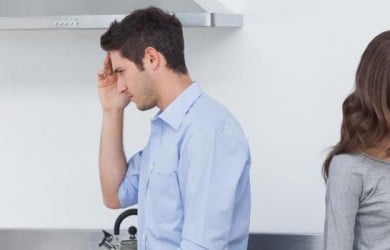 Popular Topics On Marriage Help