How Long Do Sexless Marriages Last?
Sex plays a massive role in marriage and relationships. However, many things happen behind the scenes of a marriage that might make sex absent. So, how long do sexless marriages last?
With the typical lovey-dovey life of couples at the beginning of their marriage, no one would have thought they could experience a sexless marriage. It usually happens when intimacy dies in a marriage.
When you started dating, you and your partner couldn't stand being apart for long. You'd spend all weekend together in bed, going out on multiple dates weekly and reluctantly leaving to work or other functions. You sure can't even keep your hands off each other.
A few years later, you don't get the same spark in your marriage as before. Sex is out of the way. Now you rely on other external factors to make you satisfied. You keep wondering how long do sexless marriages last because your mind plays the worst case in your head. Honestly, you shouldn't beat yourself up too much.
Typically, relationships change as you you get to know each other more. Once you're comfortable with your partner, you may not feel the need to put in the effort you used to. Specifically, you may not feel the need to engage in sex constantly.
Consequently, this stage might lead to a marriage with no intimacy. Although there is no specific number of times you must have sex in a marriage, the dangers of a sexless marriage can be devastating, leading to emotional disconnection.
But how long can a marriage last without intimacy? What to do about a sexless marriage? Should you stay in a sexless marriage? Can a marriage survive without sex? Learn more in this article.
Related Reading: 

Sexless Marriage: Reasons, Effects & Tips To Deal With It
Can a sexless marriage survive?
Can a sexless marriage survive? How long do sexless marriages last? What percent of marriages are sexless?
Sex is the key to keeping the intimacy between couples intact. Without it, it's normal to think the relationship is on the edge of collapse. The truth is sexless marriages are more common than we think.
Being in a sexless marriage means you live with someone you don't have any form of intimacy with. You are more like roommates than lovers or couples.
According to research, marital fulfillment and sexual satisfaction go hand-in-hand for couples. Without physical affection, the marriage is on the brink of failure. Nonetheless, a sexless marriage has the hope of coming back alive.
As long as couples are willing to engage in healthy communication about their situation, their marriage will be bubbling in no time. Notably, the couple must have a positive attitude and be ready to put in the intentional effort. Before leaving a sexless marriage, you may try the following strategies:
1. Communication
To survive a marriage without intimacy, you may need to discuss it with your partner. Tell them what you've noticed about the change in your sex life and ask if they have also seen it. Get to the source of the issue together and devise feasible solutions.
Related Reading: 

10 Effective Communication Skills in Relationships for Healthy Marriages
2. Know the root of the problem
If you aren't attracted to your partner sexually, then it means there is a problem somewhere. The solution is to calm down and get to know the reason.
While you may have a sex break for days in marriage, going months without being affectionate with your partner signal an issue. But you must know it before surviving a sexless marriage.
Related Reading: 

25 Common Marriage Problems Faced by Couples & Their Solutions
3. Don't accept that it's normal
Do sexless marriages survive? Yes, if you don't believe certain myths. A mistake you can make while reviving your sex life is to believe in some myths about sex in marriages.
For example, some people say it's normal not to have sex for months in marriages. That's not true. If you are not attracted to your partner intimately, something is wrong.
4. Embrace vulnerability
Vulnerability is one of the ingredients of a healthy relationship. Being vulnerable involves being open and honest about your feelings. It can also help you when intimacy dies in a marriage.
At this juncture in your sexless marriage, you must tell your partner about your emotions and feelings. Be truthful when discussing, as that will help you create solutions quickly.
5. Make a decision
After all that is said and done, it is best to decide. Are you ready to revive your marriage? Should you consult a therapist or marriage counselor? Do you need to take a break? These questions will keep coming up, and you must be ready to answer them.
Watch this video for signs indicating you are with the wrong person:
5 reasons for a sexless marriage
A sexless marriage is not typical, no matter how people try to convince you. There are reasons a marriage with no intimacy exists. Whether you plan to leave or fight for your marriage, it's crucial to know why. The following are some of the common reasons for a sexless marriage:
1. Stress
One of the top causes of a marriage with no intimacy is stress. "Stress may trigger an increased production of stress hormones and a lower level of testosterone which plays a role in your sex drive." Similarly, a 2014 research found that chronic sex can affect the sexual function of women.
Also, it affects your physical, mental, and psychological well-being. It isn't easy to be active when you are pressured by work or other things. When you cannot fulfill your sex duty due to stress, tension builds up. And sex demands strength and a good mood.
2. Unresolved conflicts
When arguments and disagreements become unsettled, it may lead to a sexless marriage. Remember that sex usually involves two individuals who are passionate about each other.
If you don't resolve your issues quickly in marriage, it leads to the build-up of contempt and a lack of affection for each other. When intimacy dies in a marriage, it affects both partners.
Related Reading: 

7 Causes for Conflict in Marriage and How to Resolve Them
3. Comparison
Another common reason for lack of sex is high expectations. It's normal for some people to have high hopes before getting married. This often stems from previous sexual experiences in the past.
Now that you are married, you expect more from your spouse. If they can't fulfill your expectations, you lose interest.
Related Reading: 

10 Reasons You Should Never Compare Relationships or Your Partner
4. Hormone imbalance
For certain people, their lack of sex may be due to hormone imbalance. These people may not even realize they have such a condition. They know that they find it hard to initiate or enjoy sex.
For example, some pregnant women and nursing mothers often find it challenging to enjoy sex due to hormonal imbalances. This may go on for months, and in some instances, months.
5. Different sex drives
It's hardly ever possible for partners to have the same sex drive. If one partner fails to meet up with another sexual stamina, there might be an issue. That may also lead to infidelity.
How long do sexless marriages last
How long can a sexless marriage last? How long do sexless marriages last?
Undoubtedly, many people value sex in marriage because of feelings of love, decisions, and expression of intimacy and passion. They want to share intimacy and connection with someone whom they trust. Nevertheless, it doesn't mean people in sexless marriages are hopeless or doomed.
A sexless marriage can last long if sex is no issue for the two individuals. For example, if the two spouses have the same sex drive, not having sex constantly can never be a problem. Suppose the couple is emotionally fulfilled with few sex moments. Their marriage can last long.
In addition, medical conditions, such as high blood pressure, cancer, or diabetes, can make one partner unable to perform any sexual activity. It won't be a problem; however if one of the couples is willing to endure for as long as it takes for their partner to get better.
Similarly, childbirth and childcare sometimes make it hard for a woman to engage in satisfying sexual activities. Often, the other partner usually understands and waits till the phase ends.
How long can a marriage last without intimacy? Suppose the couple particularly values other aspects of their lives over sex. Perhaps the couple is focused on raising the children, or they have religious devotions. In that case, their sexless marriage can last longer or even longer than others'.
Also, they may have a business together or share goals they want to achieve. Whichever reason a couple has that is greater than sex, it doesn't make their marriage any less important than others. As long as they are on the same page, their sexless marriage won't be a problem.
Otherwise, a sexless marriage can't last long if one partner feels deprived or cheated of sexual experience. So, can sexless marriages survive? Yes, sexless marriages will survive as far as the couples agree.
In a situation where you are uncomfortable when intimacy leaves a marriage, you may start seeking a way out. Sexless marriage divorce is expected, so understand that you aren't the only one in this situation.
Many individuals are worried about when to walk away from a sexless marriage. Assuming they have tried every possible means to solve the lack of intimacy in their marriage, they may want to know what to do about a sexless marriage.
So, when do you walk away from a sexless marriage?
If you have discussed your sexless marriage with your partner and nothing seems to work out, that's a red flag in relationships. Healthy communication about your sex life is supposed to solve the problem.
When your partner isn't responding or making tangible changes, it shows they have a deeper intimacy problem. Usually, your partner should be concerned and show interest in improving your relationship. If this isn't the case, that is your clue to leave.
Also, if your partner lashes out at you, nullifies your concern, or says you are making a mole out of a mountain, he isn't ready. If you've searched your heart and know you can't cope with a sexless marriage, it may be time to walk away finally.
If you decide to endure or stay because of one reason or the other, you may feel disappointed and depressed every day. Consequently, that may lead to more significant issues in your marriage. Therefore, it may be best to call it to quit.
How do you deal with a sexless marriage

?
What to do about a sexless marriage? A marriage without intimacy can put a strain on the two partners. However, there are ways to change your situation. If you are willing to rekindle your sex life, then it's right if you want to know what to do about a sexless marriage.
1. Reflect on what causes the change in your sex life
The first step to solving your sexless marriage is reflecting on why you stopped having sex like before or why you don't have it as much.
Think back on when you first noticed the change. What are the events or actions that happen around that time? Everything matters, no matter how insignificant at this point.
2. Talk about why there is no sex
At this juncture, you don't need to be shy. Discuss the big elephant in the room. Why is there no sex in your marriage? Is it the low libido, health issues, or lack of deep connection?
Ensure you don't mince words or sweep things under the carpet. Remember, you are discussing with your partner.
3. Date each other
One of the mistakes married couples make is not putting effort into their relationships because they are now comfortable with each other. However, dating each other doesn't end at the courtship stage. It must continue even in marriage.
Dating is especially important when couples have issues with their sex life. Go on a dinner date, go for a movie date, watch movies together, and cuddle as much as you want. Go out of the house to a new place and discuss new things.
4. Plan a sex night
Without putting pressure on yourself, talk about exploring sex soon. To remove tension, you may not set a specific date and time. Nonetheless, talk about having it anytime soon. Even though you may be anxious, let it be in the back of your mind that it's for the best.
5. Talk to a sex therapist
If your efforts to reawake your sex life seem not to be working, it is time to consult a professional. A therapist or marriage counselor can help you and your partner highlight the problems in your relationship and get back on track.
Related Reading: 

15 Ways to Deal with a Sexless Marriage
Conclusion
When intimacy dies in a marriage, it leads to a sexless marriage. There are several reasons for a sexless marriage, including health issues, lack of connection, communication problems, etc.
When partners are confused, they ask, "How long do sexless marriages last?" A marriage without connection can last as long as the individuals are on the same page. Otherwise, it's best to leave a marriage without intimacy.
Share this article on
Want to have a happier, healthier marriage?
If you feel disconnected or frustrated about the state of your marriage but want to avoid separation and/or divorce, the marriage.com course meant for married couples is an excellent resource to help you overcome the most challenging aspects of being married.
More On This Topic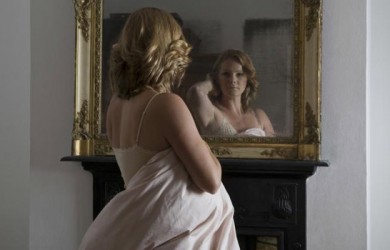 You May Also Like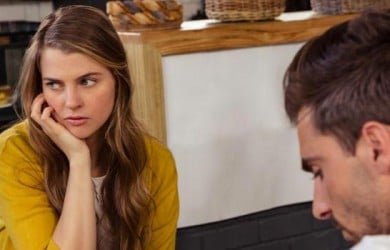 Popular Topics On Married Life