9 Best Blended Family Books Teaching the Elements of Modern Family
Are you contemplating joining your family with your partner's? Or maybe you've already combined households and are needing some advice on how to make this a good experience for everyone. Maybe you don't have your own children, but are about to become a stepmom or dad?
The Brady Bunch made it look so easy. But the reality is not like what we watched on television, right? Everyone can use a little outside help when blending families or taking on the role of a stepparent. That's why we've curated a list of the best-blended family books that revolve around such mixed family situations.
Here's what we love right now –
You don't have your own children, but your new live-in love does. Parenting another person's child or children is far from intuitive. Even with an "easy" stepchild, one who seems accepting of this new dynamic, it is helpful to have some backup support with a good guide.
If the stepchildren are small, here are some blended family books recommended for those who are new to this changing family structures –
1. Do you sing Twinkle? A story about remarriage and New Family
By Sandra Levins, illustrated by Bryan Langdo
This story is narrated by Little Buddy. He helps the young reader understand what a stepfamily is.
It is a sweet story and very helpful for parents who want to guide the children as they adapt to their new blended situation.
Ages 3 – 6
2. Step One, Step Two, Step Three and Four
By Maria Ashworth, illustrated by Andreea Chele
New siblings can be hard for little children, especially when they are vying for the parents' attention.
This is a picture blended family book that teaches children that those new siblings can be your best allies in tough situations.
Ages 4 – 8
3. Annie and Snowball and the Wedding Day
By Cynthia Rylant, illustrated by Suçie Stevenson
A helpful story for children who are anxious about having a stepparent. It reassures them that a good relationship can be built with this new person and that happiness is ahead!
Ages 5 – 7
4. Wedgie and Gizmo
By Selfors and Fisinger
Told through the antics of two animals that have to live together with their new masters, this book is a nice tale for children who are apprehensive about new stepsiblings that might have completely different personalities than their own.
5. Blended family books for the grownups
These are some of our favorite guidebooks which can help you navigate these new, foreign waters –
6. Blending Families: A Guide for Parents, Stepparents
By Elaine Shimberg
It is more and more common for Americans to have a second marriage with a new family. There are unique challenges when blending two units, including emotional, financial, educational, interpersonal and disciplinary ones.
This is one of the best blended family books written to guide and give you tips and solutions as well as show you some real-life case studies from those who have walked this path with success.
7. Happily Remarried: Making Decisions Together
By David and Lisa Frisbie
Co-authors David and Lisa Frisbie point out four key strategies to help build a lasting unit in a stepfamily – forgive everyone, including yourself and see your new marriage as permanent and successful; work with any challenges that arise as an opportunity to better connect; and form a spiritual connection centered on serving God.
8. The Smart Stepfamily: Seven Steps to a Healthy Family
By Ron L. Deal
This blended family book teaches seven effective, doable steps toward building a healthy remarriage and a workable and peaceful stepfamily.
Exploding the myth of achieving an idealized "blended family," the author helps parents discover the individual personality and role of each member of the family, while honoring the families of origin and establishing new traditions to help the blended family create their own history.
9. Seven Steps to Bonding with Your Stepchild
By Suzen J. Ziegahn
Sensible, realistic, and positive advice for men and women that "inherit" each other's children in addition to each other. We all know that the success or failure of a stepparent to bond with stepchildren can make or break a new marriage.
But this book contains a refreshing message and i.e. understanding the possibility to achieve strong, rewarding relationships with your new children.
These seven basic steps provide you with the essentials, from deciding what kind of stepparent you want to realizing that love is not instantaneous, it develops later with the new children.
Blend: The Secret to Co-Parenting and Creating a Balanced Family
By Mashonda Tifrere and Alicia Keys
A book that teaches us how to use communication, love, and patience to create a healthy environment in which to help the blended family thrive. Includes personal stories as well as advice from therapists and other experts, including musician Alicia Keyes.
It is great to read an assortment of these blended family books so that you can get a sense of what is necessary to create a balanced, happy, blended family.
Most of these blended family books share the following advice when it comes to the basic elements of a good blended family –
1. Be civil and respectful towards each other
If family members can act civil towards one another on a regular basis rather than ignoring, purposely trying to hurt, or completely withdrawing from each other, you're on track to creating a positive unit.
2. All relationships are respectful
This is not just referring to the kids' behavior toward adults.
Respect should be given not just based on age, but also based on the fact that you are all family members now.
3. Compassion for everyone's development
Members of your blended family may be at various life stages and have different needs (teens versus toddlers, for example). They may also be at different stages in accepting this new family.
Family members need to understand and honor those differences and everyone's timetable for adaptation.
4. Room for growth
After a few years of being blended, hopefully, the family will grow and members will choose to spend more time together and feel closer to one another.
Share this article on
Want to have a happier, healthier marriage?
If you feel disconnected or frustrated about the state of your marriage but want to avoid separation and/or divorce, the marriage.com course meant for married couples is an excellent resource to help you overcome the most challenging aspects of being married.
More On This Topic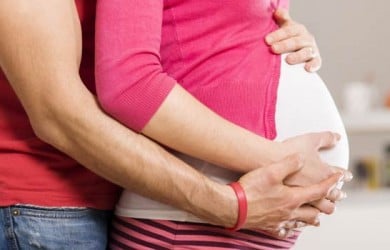 You May Also Like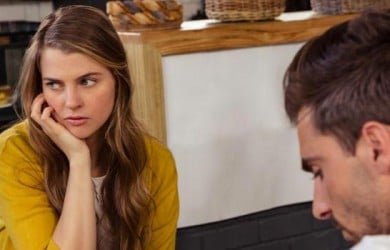 Popular Topics On Married Life