How to Deal With Step Parenting Problems
In this day and age of divorce and multiple marriages within one's lifetime, having stepparents and children is considered normal. Marrying someone with children, like any other marriage is a personal choice, and nobody has the right to judge you for it.
However, like all commitments, there are responsibilities and marrying someone with children means you will also have to be responsible for their kids. If it's just a matter of money, then any responsible person should be able to handle it. But step parenting is more complicated than that. Here are common step parenting problems and how to deal with them.
Very young children that want their parent back
This is a common issue with elementary school age children. They do not want to accept a new stepparent, because they are still hoping that their biological parent will come back. They see the stepparent as a "bad person" who keeps their original parent away.
If this is the problem you are encountering, you will have to be very patient because you are dealing with an innocent child. It's easy to determine if you are dealing with this problem. The child will say it directly to your face.
It is tempting to do what you can to be a substitute parent and replace the one that moved away. Don't even try doing it because no matter how much you try, you will never be their biological parent.
Understand that the biological parent will always be the child's parent, and unless there's a messy lawsuit with retaining orders involved, they will always have a right, legally and morally, to that child.
Just be you. Treat the child as you would want to treat your own child.
Assuming you are not a psychopath or someone with a weird fetish, in time, the child will come around and will accept you as their stepparent.
Besides, it's stressful and eventually unsustainable to jump hoops just to please a child, when you can simply be yourself.
If you don't act like you're trying to replace their absent parent and be an older friend to them, they will pick up on it and eventually understand your role in their life.
Kids won't care about you because you will eventually leave
They think that you will leave, like others This is a very big red flag. Both for the child and you're the new partner. A young person with this kind of mindset means that their trust was broken too many times to believe in anyone again. They will eventually grow up not trusting anyone and fear commitment.
It also means that your partner has had a few partners in the past and it didn't work out. A pattern such as this one shows that some people found it difficult to build compatibility with your new spouse.
It's too early to judge, but consider it a warning. As for the child, it's best not to argue with them. They would not form such a serious opinion without basis. You will just have to prove them wrong without talking about it. You don't really know how things would end so it would be best not to promise anything and then break it in the end.
This is one of those cases where time will tell, and the best you can do is to stick around and let the child come to terms with you when they are ready.
The kids are in their teens and don't really care about you
They are happy that their parent found someone and consider you just a piece of furniture in their home for their parent's happiness, and the second is, they think you are just a stranger that their parent wants to keep like an unwanted pet.
There are many step parenting problems, but this one is the easiest to deal with. Like other unwanted pets and furniture. If it's nice, helpful, and sometimes cute. It eventually becomes a normal part of the household.
Remember, the kids are already in their teens
Do not meddle in their lives unless explicitly asked to do so, the more you act bossy and "parent-like," the more the kids will find you annoying and eventually resent your presence.
The last thing teens want is another adult telling them what to do. We have all been there, we hate it. So would they.
Be a buddy, especially if the stepchild is of the opposite gender, but mind their private space.
Be the cool and reliable older sibling than a step parent.
If you are not the type to tolerate irresponsible teenage behavior, especially if it's your house, then have your partner deal with it by talking to them in private.
Since the kids are in their teens, you can bear with it and wait until they leave in a couple of years, or nag your partner (in private) to discipline their kid.
Be patient
There are other common step parenting problems, but the majority of them is a variation of the three examples here. The solution is the same in all of them. Do not force the issue, be patient, and be yourself. If you are a nice person, then children (teens included), will judge you for who you are. If you are hot-headed and don't like kids, then that's a different problem altogether.
You can look at your stepchildren as a burden or a gift. But regardless of how you feel about them, they will always be a part of your newly married life and do not expect your partner to take your side over theirs, even if you are right… or at least you think you are.
You are the adult, it is up to you to make the first move. Even if they moved into your house, it is you who are being constantly watched and judged, even if children say they don't care. The truth is, they do, and since you're reading this article you care about them too. So just be yourself and care. Time is your friend and your ultimate judge.
Share this article on
Want to have a happier, healthier marriage?
If you feel disconnected or frustrated about the state of your marriage but want to avoid separation and/or divorce, the marriage.com course meant for married couples is an excellent resource to help you overcome the most challenging aspects of being married.
More On This Topic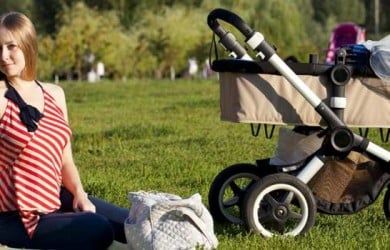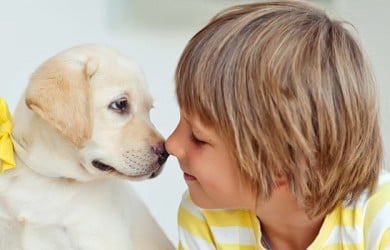 You May Also Like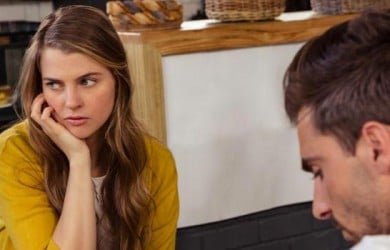 Popular Topics On Married Life