What Are the Major Problems Faced by Blended Families?
With the drastic increase in divorce and remarriage in the recent years, the number of blended families has increased as well. Blended families are families that involve a couple who not only have children of their own, together but children from previous marriage or relationships as well.
Blended families tend to have more children as compared to a regular nuclear family Although the concept of such a family is nothing but simply the merging of two adults in a marital bond, there are many other problems related to it.
Listed down below are the biggest blended families' problems. Most of such families have to go through these and work their around them to maintain a happy, family life.
1. Everybody needs attention
Due to blended families being large in size, it often becomes hard for the mother or the father to provide each member of the family with equal time and attention. Someone is always overlooked, with that usually being either of the spouses having too little time for each other.
Moreover, if one of the partners has had children from a previous relationship, there are high chances that those children would not like sharing their biological parent with other siblings.
These children usually feel jealous and ignored by their biological parent. This results in increased aggression, depression and bitterness amongst the children.
This issue becomes a larger problem when there has been a single child who is suddenly made to adjust to a new household, live with new people and share their parent with others.
2. Sibling rivalry arises
This lack of attention by the biological parent may also lead to a rivalry between the stepsiblings. In a traditional nuclear family, the rivalry between siblings exists but it becomes much more serious when step-siblings are involved.
Due to children being the ones being largely affected by the changes that come about due to the blended family set up, the children often refuse to adjust in the new household or cooperate with step-siblings or half-siblings.
As a result, there are many fights and tantrums that need to be dealt with on the daily.
3. Children often suffer from identity confusion
Children in blended families usually have a stepmother or stepfather along with their birth parents. Identity confusion arises when the mother takes up the last name of her new husband while the children's last name remains that of their original father. As a result, children often feel abandoned by their mother or as if they do not fit into this new family.
Often children begin with disliking their parents' new partner but these feelings often change quickly.
Although this may be good, children often feel confused about their relationship with the new parent who they live with and their relation with their birth parent who they get to meet on the weekends.
4. Legal and financial difficulties also increase
Another one of blended families' problem is having to maintain the costs of raising multiple children.
It becomes difficult for the parents to maintain the expenses of such a large household such as rents, bills, schools, extra-curricular, etc. Many blended families begin with already having children and once getting married, the couple tends to have more children. This only increases all costs.
In addition, divorce proceedings and other similar legal issues require spending huge sums of money that once again, places additional strain on the family to maintain their expenses and the parents to work harder with more than one job.
5. A relationship with the ex-spouse may cause conflicts between the couple
Many former couples choose to co-parent after divorce or separation. Co-parenting is important for the well-being of the children that involves decisions taken by both the parents. However, co-parenting also means that the ex-spouse would often visit the newly formed family's house in order to meet their children.
Apart from co-parenting, there are often court decisions that allow meeting rights to the other parent due to which they may visit their ex-spouse new house. Although this may be good for the children, it often arises contempt and jealousy in the new partner.
He or she may feel threatened by the constant visits of the ex-spouse and may feel as if their privacy is being invaded by this. As a result, they may be harsh or rude to the former spouse.
With some efforts, problems with blended families can be resolved
The problems mentioned above are usually common for any blended family, particularly when it is just newly formed. These may be easily eradicated with little effort and some patience. However, it is not necessary that every blended family encounter these and instead face no issues at all, living a happy, satisfied life from the beginning.
Share this article on
Want to have a happier, healthier marriage?
If you feel disconnected or frustrated about the state of your marriage but want to avoid separation and/or divorce, the marriage.com course meant for married couples is an excellent resource to help you overcome the most challenging aspects of being married.
More On This Topic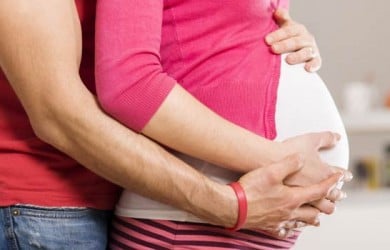 You May Also Like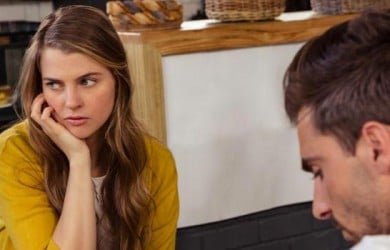 Popular Topics On Married Life