Common Problems with Blended Families and the Void It Causes
It's quite common to see an estranged person with children from the first marriage getting remarried. According to research, there's one partner tying the knot for the second time in 40% of marriages, and both partners remarrying in 20% of marriages.
Blended families come into existence when two people already parents are remarrying.
Initially, it is fun to have new people to hang out with. It is fun to welcome new members to the family. Later, it may turn into an unwarned disaster. Blended family for children means having a step-parent, step-siblings, step-grandparents, step-aunts, and step-uncles. There is one whole 'step world' you are moving into.
The bone of contention between the two families within a family
The problems faced by a blended family are various.
Children in a blended family find indifference and cold feelings from their step-parent and step-siblings.
They might behave in the same way towards the other party. There could be a void between the family members.
Artificial love from the step-parent is never enough
A child may not get the same warmth from their step-parent which they get from their biological parent. For instance, the child could be left alone in dismay in a family function or bash thrown by their step-parent. The child would feel themselves an outcast in such a situation.
Lack of acceptance from children for the other children
It's more or less like two families bound to live under one roof. One family can try and dominate the other family and vice versa. Children are least likely to develop a sense of likelihood for each other. They are apathetic towards each other in many cases, if not most. It can be a key to begin the rift.
Deepening the sense of rivalry
Children can sharpen a sense of rivalry for the step-siblings.
From fighting over little things like 'who'll get that stuffed toy' to major conflicts like distribution of property and family assets — anything can erupt a family war. Many aspects can strengthen the divide.
Marriage may come under threat
If both partners are not cordial with each other's children, they are likely to detest each other as well. The marriage could be on a rock anytime soon, because of family issues.
Both husband and wife could not enjoy the best of their time with unrest in the house. They might lose love for each other and become desperate. They might not remain a lovey-dovey couple anymore.
Children conceived together could invoke jealousy in the rest of siblings
The biological children of both parents would definitely be loved and adored from both ends. They would be the most celebrated people in the house. It could evoke jealousy and sense of insecurity in other kids. They can feel awful being ignored by one of the parents.
Mutually loved children shock them
They might have assumed of it as a norm, for example, they might have been lied to by their biological parent that the step-parent is not expressive enough to show their love for you and when they see opposite happening in the case of unblended children, they don't take it in good taste.
Negligence from both ends in some cases
If you watched a popular Tv series from 2004, Drake And Josh, you could easily understand everything told above. Drake and Josh was a sitcom based on two boys from a blended family. While it shows extreme friendliness between the step-brothers, it also shows how neglected they are by both their parents.
The hegemonizing behavior of biological children
These step-brothers are dominated by their only sister, Megan, conceived by both the parents. Although everything in this series was shown in a lighter vein, it had a lot to do with the reality of life.
Megan was overpowering to both of them. The step-children are barely heeded or made a priority. They often come after children like Megan. This way, children like Drake and Josh could develop a deeper sense of destitution in real life.
Deprived of attention
It shows that Drake and Josh are not privileged to live with their parents. They are rarely visited by their parents. They are supporting each other whilst both parents are busy enjoying life aloof to them. They are too busy to even see to them. They are obliged only to pay the bills and that's about it.
Well, nothing could explain the outlook of a blended family better than this tv show. Much closer to what the reality is.
Share this article on
Want to have a happier, healthier marriage?
If you feel disconnected or frustrated about the state of your marriage but want to avoid separation and/or divorce, the marriage.com course meant for married couples is an excellent resource to help you overcome the most challenging aspects of being married.
Learn More On This Topic
You May Also Like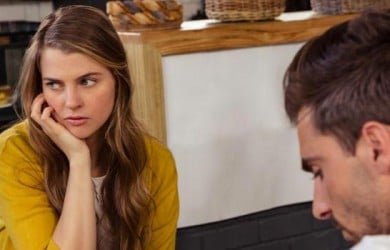 Popular Topics On Married Life