10 Common Parenting Issues and Ways to Deal With Them
Parenthood is one of the most gratifying experiences and one of the most challenging ones. One of the factors that add to the parenting challenges is different parenting styles. Disagreeing and not working out those parenting differences can strain even the best of marriages.
When the children come, fighting can increase, and studies confirm that most of the couples bicker more after having babies. Although common parenting issues can be a true challenge, they can be dealt with when parents work together on resolving their parenting disagreements.
What are some common parenting issues, and what to do when parents disagree on how to raise a child?
Some pieces of advice can help you navigate that journey with more ease.
Why are parenting decisions difficult?
We don't get the opportunity to see our partners in parenting action before children come.
Therefore, many couples run into parenting issues when they have kids. You are both learning on the job, and you need to learn quickly and adjust to each other styles.
Additionally, both parents are wired differently and value things in a dissimilar manner. One might emphasize the importance of safety, and the other can see the benefits in letting the children have more freedom.
One of the parents may put a lot of focus on eating healthy while the other may argue that they didn't eat so healthy, and they turned out fine.
The difference in the core values of the partners leads to differences in parenting styles and, if not addressed, can lead to parenting issues.
Each parent has a set of values they would like to imprint on their children. When these are significantly different, it can lead to disputes between partners and difficulties in making parenting decisions.
Why is it so important that you recognize the differences?
You might wonder how couples manage parenting when they disagree. Well, it is important for the parents to note that the child needs both the parents, irrespective of the fact that there are differences between you two.
Although parents will never agree on all the parenting issues 100%, you should still try to take notice and resolve the majority of them. There are several reasons why this is important:
Agreeing on the household rules and being consistent in enforcing them affects the children's wellbeing positively. They are

less distressed

, less anxious, and confused, and experience

fewer depressive and physical health symptoms

when parents work on their parenting difference towards achieving more consistency.

Children learn through modeling your behavior. When you are fighting and disagreeing, they collect information on what they will later in life think a household interaction should be like.

Divide and conquer. This means that when you are fighting over what to do and how to handle a particular situation, children are off the hook and can do what they intended.

If you let your differences rule you, children are not learning the boundaries since they are confused over what is allowed and what is not. They need structure and clear expectations if they are to distinguish right from wrong.

If you side with children, what you are doing is creating a division in the family. You are joining forces with children instead of your partner. A family needs to be a union, and parents are to be partners.

Parenting issues can create marital problems. Parenting and marriage are closely tied. When you are fighting over children, you are causing tension within your marital union.
You might see your spouse as too lenient, too strict, not engaged enough, or too controlling. Down the line, this can lead to parenting issues and problems in your marriage unless dealt with.
10 Common Parenting Problems
There are ways to resolve those parenting issues and act as a united front. First, let's look into what are the common parenting disagreements.
1. Digital device time
One of the parenting issues that all parents need to decide on how to handle is how much time do their children get to spend on devices. Also, important dilemmas that parents could disagree about are when are children allowed to start using a device and what can they watch.
2. Eating habits
Children often love to eat junk food, and if parents are not in agreement on the rules about it, quarrels can happen.
One parent might be trying to enforce a healthier regime, stick to the schedule regarding meals and how much a child needs to eat, while the other could see that as excessively strict and want to be more lenient.
3. Temper tantrum handling
Few things can aggravate a parent as much as a temper tantrum. A child saying no, screaming, and dropping to the flow can irritate even the calmest of parents.
How to handle a child having a temper tantrum is often a point of dispute between parents.
4. Disobedience
How to manage a child who is disobeying and saying no?
Parents often decide what road to take in this instance based on their own experience and what they think was adequate or not acceptable while they were growing up.
5. Rewards and reinforcement styles
Parenting difficulties often come as a result of different parenting styles regarding rewards and punishment.
One parent might be more prone to forgive and only focus on rewarding good behaviors, while the other believes the child needs to face negative consequences as well. There is no right or wrong solution, only what works for your family.
6. Managing sibling rivalry
Have you had a sibling growing up? How did your parents handle your fights and rivalry?
Often, we use the model we were raised with when it comes to making our own parenting choices. This can lead to incompatible standards that parents are trying to implement with their children.
7. Dealing with children's white lies
Lying is a provocative topic for many. If parents are not in agreement on what to do when they catch their child in a lie, they could be sending them mixed signals and, thus, intensifying the behavior.
8. Forms of punishment
The most controversial topic of all. What forms of punishment are allowed in your household, and for what behaviors? What to do if one of you is pro and the other against physical or any type of punishment for that matter?
We will talk about how to deal with differences in just a moment.
9. Approaching complaining and whining kids
All children seek attention and use different methods to achieve that goal. Some children complain and cry, and this can be annoying to parents.
This instrumental behavior has a purpose, and parents need to form a united front if they want children to use less of it. Together you can agree on how to handle the situation and remain consistent, so the behavior decreases.
10. Grades and studying
The importance of school and good grades is something parents bring from their own home. Children might not be so interested in learning, and parents might have a different approach to handling this situation.
One might think they need to get a bad grade and learn to face the consequences, while the other could be trying to prevent them from experiencing such hard times. Neither is right or wrong. The main question is 'what works best for this child.
10 Ways to overcome parenting problems
1. Discuss differences behind closed doors
Your children don't need to hear you arguing and coming up with a solution. Most of the things don't need to be resolved on the spot.
Tell them you will discuss it and come back with an answer later. This gives you time to talk to each other and decreases the pressure of an immediate response.
2. Agree on rules and consequences before the situation occurs
When things get heated, we react more emotionally and have less capacity to hear the other side and their perspective.
Use the list of the most common parenting issues we talked about above to come up with some guidelines to handle those situations ahead of time.
You won't be able to predict all the factors that contribute to a particular situation. However, you can have some general rules you both are following to guide you when the problem occurs, and you have to react on the spot.
3. Understand the family history of your partner
The choices and decisions we are making daily stem from our core values. The core values around parenting style stem from the experiences we had when we were young.
The more you know about how your spouse grew up, the more understanding you will have for their perspective and why they are pushing for something. This can allow you to remain calm when you disagree and help them understand the difference between now and then.
4. Have a flexible parenting style and iterate often
There is no 'one size fits all' when it comes to parenting. Your style needs to be flexible so it can change as children grow and so it can be applicable depending on the child's nature. Some kids need more structure, rules, while others are more obedient.
5. Try to comply with the one who feels more strongly about the particular topic
When you run across a parenting issue that you have opposing opinions on, try to agree with the person who feels more strongly about it. Your goal is not to get your way every time, rather make effective parenting decisions and maintain marital happiness.
6. Leverage your differences
You don't have to agree on everything to be good parents. Your differences are important and offer different models and perspectives to children.
Different is not deficient. To resolve parenting issues, it is beneficial for the children to have various examples of how something can be dealt with.
7. Have each other's back when one is absent
Being a parent is a role in life. However, raising children is something you will do only for a while, after which you are on your own with your partner and kids go on to live their lives.
Make them feel supported as a parent. Don't go behind their back and make them out to be the bad guy who says 'no' to kids. You are partners, and you need to back them up even in their absence.
8. Rely on others whose parenting style you value
When you are unsure how to react or what could be the right decision, there are always others you can ask for opinions or suggestions. Turn to people who will share advice but won't enforce it or get upset if you don't use it.
9. Learn from mistakes and forgive
Rest assured, you will make mistakes. There is no such thing as a perfect parent. You should only aim at being a good enough parent who is alright with making mistakes and learning from them.
That is the most you can do, and that is more than enough. Forgive yourself and your spouse if a mistake happens. This will save your marriage and set a good example for the kids.
10. Don't forget to have alone time
If you want to be able to support each other as parents, you need to have some time alone as spouses. Protect and nurture your couple union, which is going to be your anchor in times of distress and crisis.
The video below discusses the psychological benefits of spending time alone and how it can heal you and make you stronger as a person.

Parenting decisions can be a win-win.
Taking care of children is both a challenging and rewarding experience. Parenting issues can arise at any point, whether regarding their eating habits, use of devices, forms of reward and punishment, or handling a temper tantrum.
The difference in parenting styles can drive a wedge between you if you don't take the time to address them. However, those differences can be your biggest strength if you are willing to hear each other out and learn from one another.
Understand where your spouse is coming from, how they came to have that parenting style, talk about problems when you are calm and away from children.
Don't throw each other under the bus and avoid criticizing one another in front of children.
Learn to forgive and grow from mistakes as they are bound to happen. There is no perfection when it comes to parenting. So solve the parenting issues by focusing on showing them love, being as consistent as possible, and acting as a united front.
Share this article on
Want to have a happier, healthier marriage?
If you feel disconnected or frustrated about the state of your marriage but want to avoid separation and/or divorce, the marriage.com course meant for married couples is an excellent resource to help you overcome the most challenging aspects of being married.
More On This Topic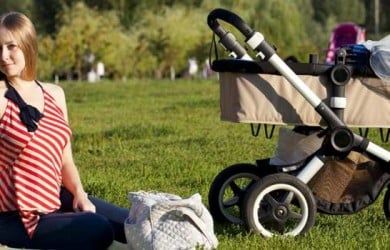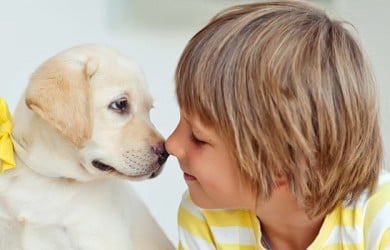 You May Also Like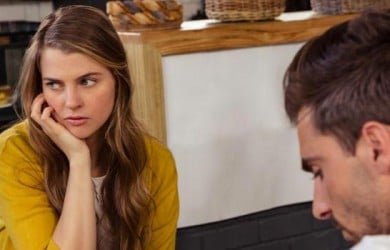 Popular Topics On Married Life