Understanding INFJ Relationships and Personality Traits Using MBTI
Most people have heard of the Myer-Briggs type indicator personality test. If you are one of the rare people who has no idea what this is, the "MBTI" is a self-reporting test whose results can shed light on different personality preferences and how people interact with the world around them and what drives their decision-making mechanisms.
Understanding INFJ personality relationships using MBTI
The Myer-Briggs Indicator or MBTI uses INFJ initials to refer one of the sixteen different personality types. INFJ or Introversion, Intuition, Feeling, and Judging is a unique personality type and INFJ relationships are based on openness, beauty, patience, good communication and blended with a minimum level of intellectual compatibility and good perceptivity.
Coming back to MBTI, this indicator can be used casually, in order to find out more about oneself, or it can be used in the workplace to help managers better understand their staff and how to best motivate the various personalities on the team.
The test was conceived by two researchers, Katharine Cook Briggs and her daughter, Isabel Briggs Myer, during World War II.
Results divide people into 16 different personality types, with differences sorted according to the following categories:
How we focus our attention or get our energy (extraversion/introversion)

How we perceive or take in information (sensing/intuition)

How we prefer to make decisions (thinking/feeling)

How we orient themselves to the external world (judgment/perception)
Let's have a greater understanding of INFJ relationships by taking a closer look at this personality type and how this personality interacts in their relationships.
The INFJ or Introverted, Intuitive, Feeling, and Judging
As mentioned earlier, INFJ stands for Introverted, Intuitive, Feeling, and Judging.
According to the Myers-Briggs test, this person enjoys their time alone. They are also more apt to intuit ideas and concepts rather than rely on facts and research.
As a feeling person, their decisions are driven by their inner emotions and values, rather than looking at the large picture and analyzing pros and cons. The Judging component of INFJ means this personality type has a preference for being organized and planning things in advance.
They are, however, not very spontaneous or adaptable.
The INFJ is known as an Advocate, or Counselor, as they have extremely nurturing and caring personalities. It is the rarest of the 16 personality types, with only 1 percent of the population testing out as an INFJ when taking the Myers-Briggs test.
The INFJ, relationships and dating
What is INFJ relationships?
If you are an INFJ or are dating an INFJ, you may notice the following traits that will affect your romantic relationships:
1. You are introverted
In the context of your relationships, this is one of the rare INFJ relationships traits showing that you prefer quiet and time alone.
It is important for your partner to understand this. Your desire to have some me- time is not a reflection of your feelings for them. This is your time to reenergize and focus on yourself. It does not mean you are rejecting your partner.
The INFJ's preference for introversion means that they are not comfortable around large groups of people, preferring just a few close friends. They aren't party or club scene people, so if that is important to you, don't date an INFJ.
2. They are intuitive
If you are involved with an INFJ, you will notice that they think more in abstractions than in concrete details.
They are great at imagining future scenarios but a bit weak at looking at the present reality.
3. They are feeling people
If your partner is an INFJ, you will see that they rely a lot on their internal emotions and feelings.
They take into account personal considerations rather than objective criteria when making a decision. They truly listen to their gut instincts and give more weight to how a decision might affect the greater good, rather than basing a decision on objective logic.
They are society-centered, rather than focused on their own personal well-being. Many social workers, therapists, and counselors are INFJs due to this strong sense of empathy.
Person or persons involved in INFJ relationships require skills to handle such strong-minded.
4. Judgment oriented
The meaning of INFJ relationships is to have everything perfectly planned and nicely organised.
In fact, INFJs need to plan. They plan their days, weeks, months in advance. Their personalities need to have a sense of control and are calmed when they know they can predict and have a hand in how their future is going to look.
If you are dating an INFJ, then you have to understand the INFJ relationships meaning accurately.
They will not appreciate spur of the moment weekends, or surprise invitations to go out. Don't give them a surprise birthday party, that is a nightmare scenario for an INFJ. A better idea is to set up a birthday dinner at a nice restaurant and tell them well in advance.
INFJ love relationships
There are many things to love about the INFJ personality. Above all, these are people who are considerate, caring, focused on other's well being and welfare, as well as they are highly empathetic.
Also, they are creative, insightful with excellent instincts, and have good communication skills. These traits make for rich and loving relationships, as INFJs are concerned with their partner's happiness, and know how to communicate well in the event of a conflict.
What are INFJs like in a relationship?
If your romantic partner is an INFJ, consider yourself lucky.
INFJs are supportive and have a strong moral compass. They make their partner a priority and support their dreams, goals, and achievements.
INFJs love to nurture harmony in their relationship and will try and keep the home life harmonious at all costs. They are motivated to addressing conflicts in a mature and caring way, should it come up in the relationship.
INFJs solve problem using creative tools and go straight to the emotional heart of an issue. That being said, they will not compromise with what they know and believe to be true and authentic.
In their romantic relationships, the INFJ needs a strong amount of emotional intimacy, and their happiest moments are when in deep conversation with their partner, sharing thoughts and feelings.
They need their partner to see the value in their creative minds and acknowledge their worldview.
Share this article on
Want to have a happier, healthier marriage?
If you feel disconnected or frustrated about the state of your marriage but want to avoid separation and/or divorce, the marriage.com course meant for married couples is an excellent resource to help you overcome the most challenging aspects of being married.
More On This Topic
You May Also Like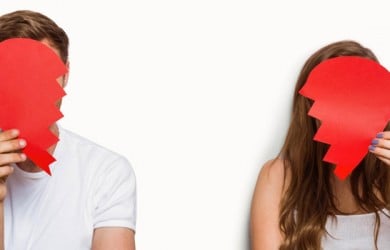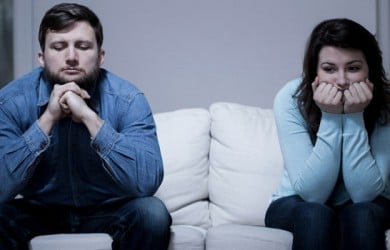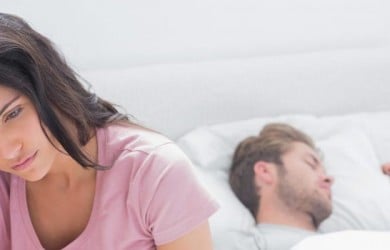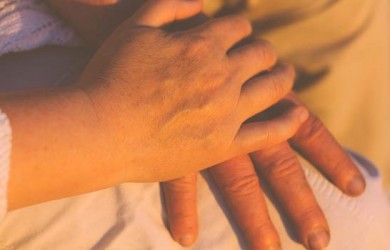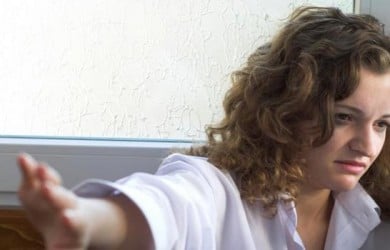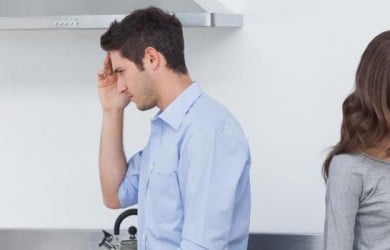 Popular Topics On Marriage Help