What Are ESFP Relationships? Key Traits and Tips
ESFP, or "Entertainer" personality types, are known for their vivacious and outgoing nature. In the realm of relationships, ESFPs bring an abundance of energy, spontaneity, and charm.
In this article, we delve into the intricacies of ESFP relationships, shedding light on the different types of connections they form and the unique challenges they may encounter. From romantic partnerships to friendships and family dynamics, we'll explore the dynamics that define ESFP relationships.
Additionally, we'll provide valuable coping strategies for both ESFPs and their partners, helping everyone involved navigate the joys and occasional complexities that come with being in a relationship with these lively and spirited individuals.
What is an ESFP in relationships?
To begin with, ESFP falls under one of the entertainers' personality types. So, what does ESFP stand for? ESFP refers to one of the 16 personality types identified in the Myers-Briggs Type Indicator (MBTI). It stands for Extraverted, Sensing, Feeling, Perceiving.
People with ESFP personality traits are often described as energetic, outgoing, practical, spontaneous, and socially adept. They live in the moment and enjoy all activities' excitement. ESFPs in relationships have certain tendencies and preferences.
For example, they are often enthusiastic and friendly individuals who enjoy being around people. They also thrive in social settings and often seek opportunities to connect.
In addition, ESFP relationships are typically expressive and open about their emotions. They value emotional connection and enjoy expressing affection to their partners through gestures, compliments, and physical touch.
An ESfP's meaning implies that they will likely engage in fun and adventurous activities, making their relationships exciting and unpredictable.
6 key ESFP characteristics in a relationship
In a relationship, individuals with the ESFP personality type (Extraverted, Sensing, Feeling, Perceiving) exhibit several key characteristics that shape their interactions and dynamics. Remember that each ESFP is unique, so not all of these characteristics may apply equally to every individual.
Here are some of the key ESFP characteristics in a relationship:
1. Energetic and sociable
ESFPs are known for their high energy levels and sociable nature. They enjoy being around people, engaging in social activities, and creating a lively relationship atmosphere anywhere they find themselves.
2. Expressive affection
One of the ESFP personality traits lies in their naturally affectionate and expressive emotions. They enjoy giving and receiving physical touch, compliments, and gestures that show their love and appreciation for their partner. Regarding romantic relationships, they go all out for their partner.
3. Spontaneity and adventure
One of the unique ESFP characteristics is that it thrives on spontaneity and adventure. Individuals with an ESFP love often introduce excitement and new experiences into their relationship, keeping things fresh and dynamic. This is why this personality is also referred to as one of the entertainers' personality types.
4. Empathetic and supportive
With their feeling preference, ESFPs are empathetic and attuned to their partner's emotions. They offer emotional support, a listening ear, and a shoulder to lean on during challenging times. Also, they will always be there for you.
5. Open communication
ESFP relationships are built on open and direct communication. They appreciate emotionally engaging conversations and value authenticity in discussions with their partner.
Although, ESFPs might need help with conflict that requires a more analytical or logical approach. They may prefer addressing conflicts emotionally and seeking resolutions, prioritizing harmony and understanding.
6. Romantic gestures
ESFP personality type meaning implies that they often enjoy creating romantic moments and surprises for their partner. These gestures could range from planning spontaneous dates to giving surprising and thoughtful gifts.
What does an ESFP look like in a relationship?
Suppose you suspect your partner or someone you know has ESFP characteristics. In that case, you may wonder what they look for in a romantic relationship. Is ESFP compatibility necessary, or do you have to go with the flow in a relationship? Keep reading to find out.
In ESFP relationships, the individuals seek a dynamic and emotionally charged connection. They are drawn to partners who share their zest for life and bring excitement to the partnership. ESFPs value partners who are open and expressive with their feelings, as they thrive on emotional intimacy and affectionate interactions.
In addition, spouses with ESFP personality traits appreciate their partner's ability to join them in spontaneous adventures and create memorable experiences together. While ESFPs are socially adept and enjoy a wide circle of friends, they seek a partner who can be their confidant and emotional anchor, offering genuine support and empathy.
Furthermore, ESFPs seek a relationship where communication is honest, direct, and emotionally engaging, allowing them to connect on a deeper level. They will value you more if you respect their need for personal freedom and independence, understanding that while they commit to the relationship, they also require space to pursue their interests and passions.
Ultimately, an ESFP desires a vibrant, harmonious relationship that balances emotional connection, shared experiences, and individual growth.
What does an ESFP need in a relationship?
If you are looking for ESFP compatibility in your love life, it is best to recognize your partner's needs.
In ESFP relationships, the partners seek vibrant and emotionally engaging connections. They require a partner who appreciates their spontaneity and zest for life, actively participating in shared experiences. ESFPs thrive on open communication and affectionate expression, valuing partners who reciprocate their genuine emotions and physical touch.
ESFP personality type yearns for a dynamic environment where partners embrace adventure and new opportunities, infusing excitement into the relationship. Empathy and understanding are essential.
Therefore, an ESFP needs a partner who can offer unwavering emotional support and actively listen to their thoughts and concerns. Importantly, freedom and independence are paramount for an ESFP, necessitating a partner who respects their need to pursue personal interests and social connections.
When addressing conflicts, ESFPs in relationships address them with patience and compassion. However, they might need help with analytical discussions.
Overall, an ESFP seeks a relationship filled with authenticity, where their partner not only joins them in celebrating the present moment but also provides the emotional foundation for a profoundly cherished and thriving connection.
How an ESFP acts in relationships
ESFPs, known for their energetic and spontaneous nature, bring a vibrant and affectionate presence to relationships. They express their emotions openly and enjoy creating memorable experiences with their partners.
ESFP's sociable tendencies lead them to introduce their significant other to a diverse social circle, constantly seeking opportunities for shared adventures.
As someone dating an ESFP personality type, you should know that they thrive on the present moment, making the relationship exciting and engaging.
ESFP's empathetic and supportive demeanor fosters a deep emotional connection as they offer comfort and understanding. However, their focus on the present can sometimes result in a reluctance to delve into deeper discussions or long-term planning.
Meanwhile, conflict resolution is approached emotionally, emphasizing harmony over-analysis. Also, they value their personal freedom and may occasionally seek space to pursue individual interests. This independence, while healthy, needs careful balance to ensure the partner's needs are met.
While their affectionate nature is evident through physical touch, gestures, and expressions of love, they may struggle with sustained routine or commitment. ESFPs bring spontaneity, passion, and emotional depth to relationships, creating an exciting and empathetic connection filled with shared experiences and affectionate moments.
5 tips for interacting with ESFPs
ESFP relationships can be a rewarding experience, as they bring energy, warmth, and a sense of adventure to their interactions. Here are some tips for effectively engaging with ESFPs:
1. Be spontaneous
ESFPs thrive on spontaneity and excitement. Plan activities or outings offering new experiences and fun opportunities to have the best ESFP love. Their enthusiasm is infectious, so be open to their suggestions for impromptu adventures.
2. Show affection
With ESFP personality traits, you should be more loving. ESFPs value emotional connections and express their feelings openly. Therefore, reciprocate by showing appreciation and affection through physical touch, compliments, and kind gestures.
3. Engage in active listening
Another way to create ESFP compatibility is through your listening skills. When ESFPs share stories and experiences, you should listen actively and engage with enthusiasm. They enjoy being the center of attention, so showing genuine interest in what they're saying helps build rapport.
4. Participate in social settings
One of the best ways to connect in ESFP relationships is in social environments. Attend parties, gatherings, and events with them, allowing them to showcase their friendly nature and introduce you to their wide circle of friends.
5. Stay present
Engage with them in the moment. Avoid overwhelming them with too much focus on the future or overly complex plans.
While ESFPs do not know the end, they understand that enjoying the now is the best way to live. Therefore, acknowledge and celebrate their accomplishments, big or small, as they like to be recognized for their efforts.
Watch this video to learn why is it hard to live in the present:
Commonly asked questions
Here are the answers to some pressing questions that may help you understand this personality type better:
What does a bad relationship for an ESFP look like?
A bad relationship for an ESFP is marked by emotional distance, lack of spontaneity, and stifling routine. When they feel controlled or unsupported, they become unhappy. Also, conflict avoidance or excessive criticism strains the connection and erodes their vibrant and loving nature.
How does an ESFP know they are in love?
For an ESFP, recognizing that they are in love often involves a blend of emotional intensity, physical sensations, and a deep connection with the other person. They might experience heightened emotions that they haven't felt before or constantly daydream about the person.
Does an ESFP fall in love easily?
ESFPs form connections quickly due to their open nature, but genuine love takes time. They distinguish between surface attraction and deep emotional bonds, valuing meaningful relationships. When they fall in love, it's marked by intense feelings, care, and a desire for a lasting connection.
Who are ESFPs attracted to?
ESFPs are often attracted to outgoing and adventurous individuals who share their love for excitement and social interactions. They gravitate towards people who appreciate their spontaneity, value emotional connections, and are open to the sensory experiences they bring to relationships.
What type of person should an ESFP date?
Individuals with ESFP characteristics will likely enjoy dating people who share their outgoing and social nature. Compatible partners might be extraverted, spontaneous, and open-minded, appreciating the ESFP's affectionate and adventurous approach. Someone who values experiences, embraces spontaneity, and brings a sense of fun would likely connect well with an ESFP.
Final thoughts
ESFP personality type describes an energetic, outgoing, practical, spontaneous, and socially adept individual. ESFP relationships are fun, and interacting with partners involves embracing their vibrant energy, sharing experiences, and nurturing a deep emotional connection.
You can build a fulfilling and joyful relationship with them by appreciating their spontaneity, affectionate nature, and other characteristics. Knowing their needs and wants helps you build a long-lasting relationship with them.
Share this article on
Want to have a happier, healthier marriage?
If you feel disconnected or frustrated about the state of your marriage but want to avoid separation and/or divorce, the marriage.com course meant for married couples is an excellent resource to help you overcome the most challenging aspects of being married.
You May Also Like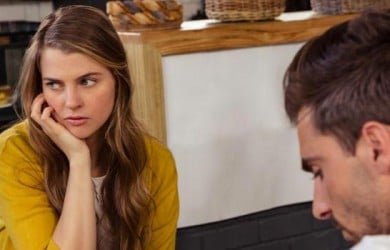 Popular Topics On Married Life