Interesting Birthday Ideas for Husbands
Every trip around the Sun deserves a celebration. It is the one day of the year when you should feel special.
You should wear whatever makes you feel best. You should eat whatever you want, bring out that special bottle of wine, and put on your dancing shoes and hit your favorite club or not.
Birthdays are special days for yourself, but birthdays for your husband call for slightly different objectives and considerations. Trust me, you need brilliant birthday ideas for husbands to make them genuinely happy.
You might someday come up with romantic birthday surprise ideas for husband or romantic gifts for husbands, but what if he doesn't appreciate your effort at all?
Remember, not all husbands are alike, so before you plan for any birthday surprises for him, make sure that you know your husband's 'type'.
The husband typology
You might be all for spoiling yourself on your birthday–that is easy enough to accomplish. But husbands are different sorts and surprises for husbands is an all-together different ballgame.
Some will want to ignore the birthday and we call that type of husband a party pooper. Let's ignore that sort.
There is another sort of husband who appreciates the fact that it is his birthday but does not want a huge deal made of it. This sort appreciates simple gestures–maybe a card. We call that sort of a husband a boring birthday boy.
Luckily, most husbands want to celebrate their birthday, so let's focus on this vast majority.
Let us have a look at some fantastic surprise birthday ideas for him and some unique birthday gifts for him, to make that special day memorable for the two of you.
The day itself
Lucky for the both of you if the birthday falls on a Friday, Saturday or Sunday. It would be natural to go out on those days of the week.
Excellent tip:
Reservations at his favorite restaurant are always a good choice for a birthday celebration, and it would be even better if the two of you are already known at that restaurant.
You may want to invite some of his close friends or not. If you keep it to the two of you, it could be a cozy romantic dinner.
Where to celebrate:
Where to celebrate this special day deals with a lot of factors: the season, personal interests, imagination, and budget of course.
If it is in the summer, you can go out to his favorite place and walking in the pleasant night air.
In the winter, if your budget permits, a trip out of town to a romantic ski chalet with a fireplace could prove to be one of the best birthday surprises for the husband.
Cheesy but fun birthday ideas for husbands
Here are listed some interesting birthday ideas for husbands. They might sound to be cheesy at the inception but, if you execute them by adding your personal touch, your husband would be floored beyond a doubt.
1. Dedicate a song to him on his favorite radio station
It costs nothing but it lets the listening audience know that it is his birthday, and lets him know that you know his favorite song or group.
Extra tip: just make sure he is listening!
2. Make use of jumbotron
Buy time on the Jumbotron to announce to the stadium at the sports event that it's your husband's birthday.
Feel free to lie about the age if you feel he would like that!
2. A lovey-dovey note never fails
Write a super mushy love note and slip it into his jacket or pants pocket for him to find later.
You can find this as one of the cliched birthday ideas for husbands, but a personalized note can never fail to tug at your partner's heartstrings.
4. Wrap yourself up as a gift!
This is one of the best birthday ideas for husbands and we saved the best for the last!
To implement this idea, use a wide, satin ribbon.
You probably want to wait until fairly close to the time he arrives at home since it is rather hard to do too much wrapped up as a present! Now, just wait until he unwraps you…
This is one of the most romantic yet meaningful birthday gifts for him! Can you agree more?
Creative birthday ideas for husbands
Birthdays are the perfect time to channel your inner artist. One idea for your creativity does involve some advance planning.
Here are some creative birthday ideas for husbands to help you give wings to your thoughts.
Collect old photos from his friends, relatives, internet (if available), old yearbooks, newspaper articles–wherever you can find old pics of him.
Now comes the fun part–create a collage with the pictures.
Watch this video for some simple hacks on creating a gallery wall:

Alternatively, you could create a

timeline of important dates and events

in his life. And if you really want to go over the top, either laminate it or frame it, so that he will always have it to keep.

You could even create a yearly or five-yearly updated collage or timeline to keep up the tradition.
Eventually, you could have an entire wall documenting your husband's life!
Perennial birthday ideas for husbands
You may have heard of some of these ideas before, but they are still some of the best birthday ideas ever.
1. Buy an archived copy of the newspaper
Buy an archived copy of either the local newspaper or a national newspaper such as the New York Times, which was published on the day of his birth.
People always like reading what the world was like on the day that they were born. If your husband seemed really enthused by this gift or is historically-inclined, you could buy additional, subsequent years which were published on his birthday.
2. A surprise party
But, proceed with caution! Some people love 'em, some people hate 'em, but be aware that there is a lot of planning and coordination involved with hosting a surprise party.
3. Create a playlist of his favorite music
Similarly, you could create a playlist of his favorite movies, television shows, Youtube selections, etc.
4. Buy him tickets to a sporting event or concert
You can never go wrong with this one, plus you get to enjoy the game or evening of music.
Ultimately
You know your husband and his interests best. So, nobody but only you can think about the best birthday ideas for husbands.
Hopefully, some of the suggestions here will spark an idea that will help you create a wonderful memory for both you and your husband.
Share this article on
Want to have a happier, healthier marriage?
If you feel disconnected or frustrated about the state of your marriage but want to avoid separation and/or divorce, the marriage.com course meant for married couples is an excellent resource to help you overcome the most challenging aspects of being married.
Related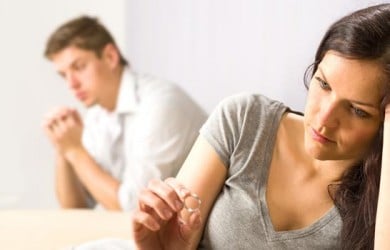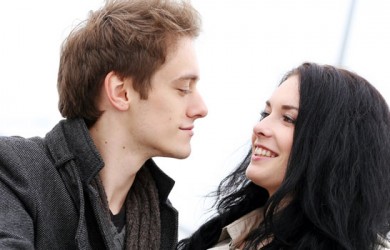 Recent