10 Effective Ways to Deal With the Stress in Marriage
When planning for your wedding, it can be very easy to believe that the stress in marriage will be gone once you return home from your honeymoon. But every married person knows that maintaining a good and healthy relationship can be very stressful, even more stressful than walking down the aisle.
It is not uncommon for couples to feel disconnected or overwhelmed during the holiday season, especially if both partners feel triggered by specific events. This added stress can give birth to tension and create relationship difficulties during a time when it is essential to feel loved and connected.
But there are ways that you can make use of to get through the holiday stress season. Having a plan and sticking with it is a great way to eliminate stress in marriage and enjoy the company of each other.
10 effective ways to take out the stress in marriage
To stress-proof your marriage you must come together as a team and create a sense of balance with one another. Learning how to fix a stressed marriage can take it in a more enriching and positive direction.
You must wrap your mind around certain facts to help eliminate the stressful aura around you and your spouse.
1. Understand marriage is a permanent decision
The sooner you let go of the idea that your marriage is temporary and will end once awful conditions are completed and met, the sooner you can let go of the stress and conflicts around your marriage.
Yes, you may find yourself facing a situation where divorce can be the only solution; however, thinking about going along with a divorce, even in the back of your mind, may cause unnecessary angst.
Make sure you accept that you will stay with each other and get a divorce out of your brain.
2. Stop unrealistic expectations
Parenting problems and disagreements about money are some common problems you will come across in a stressful marriage.
It would help if you remembered that your spouse would only sometimes be perfect, and you would have differing views on certain things. But make sure that these differences do not divide one another but can help strengthen your relationship.
Marriage is a journey based on acceptance, so make sure you accept your spouse for who they are. A marriage stressed by obsessions or a marriage stressed by compulsions can be handled positively if you manage your unrealistic expectations.
3. Do not compare your marriage with others
Once you start looking at other people and their marriages, you may see your spouse negatively. It is important to remember that every person has a different marriage, a different partner and hence different ways of being happy.
Start accepting your relationship and do not develop a complex due to your constant exposure to social media. It can create stress in a marriage that can be difficult to perceive initially.
4. Avoid having busyness on your plate
One of the biggest reasons for marital stress faced by couples is that they sometimes have a lot on their plate and wear being busy as a badge of honor.
For this reason, they do not have time to build and strengthen their relationship. So, avoid being too busy for one another and relax with your spouse to combat stress in marriage.
5. Don't argue at night
Some conflicts can be impossible to ignore and have to get tackled immediately, but you mustn't face these issues at night time.
When you argue, try to solve the argument in the evening instead of the night because when both of you are tired, you may say things you will regret in the morning. This can add to the stress in marriage.
Focus on working on your issues appropriately, such as early morning, as these will likely go much better.
Related Reading

: 

Top 10 Things That Couples Argue About the Most
6. Stop overspending
Money is the number one reason for stress in marriage. Research shows that the lack of financial compatibility can become a significant conflict between married couples.
It is important that both partners have a tight budget and do not overspend money; avoid starting problems by living way beyond your means.
7. Unplug and reconnect
In this era of technology, where gadgets and mobile phones drive us all, we lose track of relationships. We are so busy posting pictures with one another that we forget to live in the moment and soon, we lose the connection and spark that was once there.
To bring back this spark, you must unplug all your devices and try to reconnect with one another.
Sign off from all your accounts and vices and keep anything away from getting your time interrupted together, especially in a marriage stressed by the absence of connection.
It is important to remember that stress in marriage can take root easily, but it is up to you and your partner to kick it back out. Try to put your spouse first and have fun together; find a shared activity and make time for each other.
Reprise your first date, go to movies, games, picnics trips and laugh together. Laughing together is great medicine for your relationship.
8. Self-care
A mentally unwell or unhappy individual can be at the bottom of a stressed marriage. So, you can both take the time to do things that make you feel better, including spending time away from each other.
If a person isn't feeling well, their mood and actions might also affect the relationship's health. A happy partner that is mentally healthy will be in a better space to contribute to the relationship.
Go to the spa, enjoy some time with your friends, read a book or do other things that help you deal with the stresses of life. Encourage your partner to do the same so that you both don't add to the stress in marriage.
Watch this video to learn more about the right approach to dealing with a partner's mental illness:
9. Practice forgiveness
When dealing with marital distress, it might be helpful if you try forgiving and more understanding about the faults and mistakes of your partner.
Forgiveness in a relationship can ensure that both partners can move past the negative moments, especially when these are minor mistakes. Holding on to grudges and resentment can add to the stress in a relationship.
Related Reading

: 

10 Tips to Practice Forgiveness in a Relationship
10. Laugh with them
Sometimes, laughter is the best medicine when dealing with the top stressors in marriage.
Laughter can break the tension that you may have after a fight with your partner and remind you of the good times with your partner. So, go for a comedy movie, a stand-up comedy show or find other activities which make you both laugh together.
Related Reading

: 

10 Benefits of Couples Laughing Together in Relationships
What are the biggest stresses in marriage?
Some of the top stressors in a marriage include finances, division of responsibility, improper communication, infidelity, unhealthy conflict resolution, children and relationship with in-laws.
Final takeaway
Stress in marriage is common, but how it is handled can determine the course of any relationship.
By encouraging and inculcating healthy ways to handle stress in a marriage, you can save your relationship from going down a negative path. You can even start doing this in your relationship with help from counseling before marriage.
Share this article on
Want to have a happier, healthier marriage?
If you feel disconnected or frustrated about the state of your marriage but want to avoid separation and/or divorce, the marriage.com course meant for married couples is an excellent resource to help you overcome the most challenging aspects of being married.
Learn More On This Topic
You May Also Like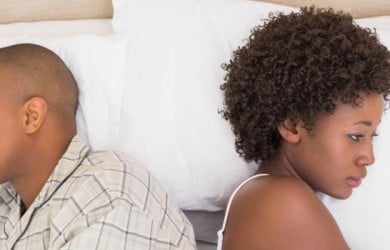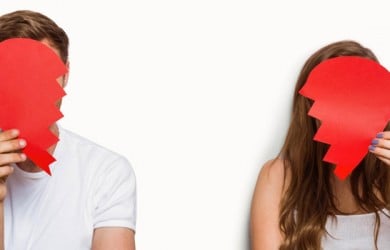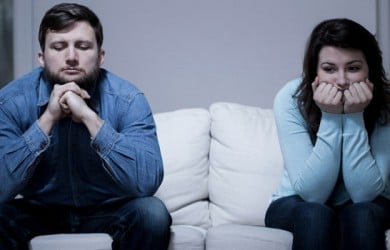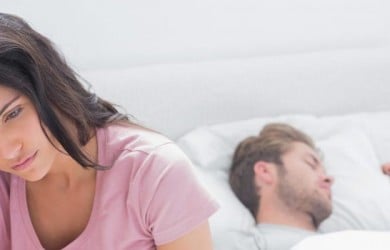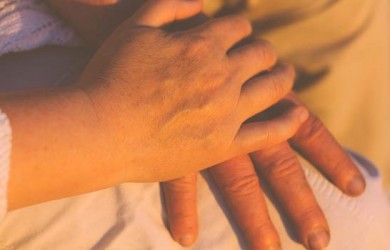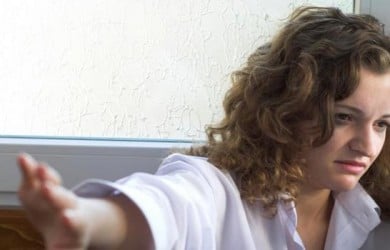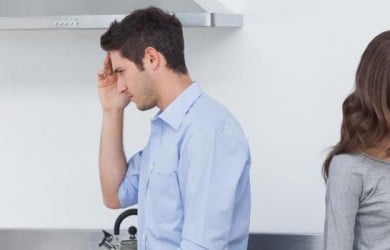 Popular Topics On Marriage Help