10 Signs of a Narcissistic Collapse & Tips to Avoid the Trap
Do you ever check yourself in the mirror? What about trying to look your best while oozing confidence?
Whether we like it or not, we all have a bit of narcissism in us. If you've ever lived or spent time with a true narcissist though, you'll know how confusing and damaging they can be. Most dangerous of all is if you ever start seeing the signs of narcissistic collapse.
What is narcissistic collapse?
In the world of psychiatry, a narcissistic personality disorder is defined as being a "pervasive pattern of grandiosity (in fantasy or behavior), need for admiration, and lack of empathy", as summarised in this extract.
The narcissistic collapse signs are, as the name suggests when a narcissist panics and lashes out. This happens when they lose their source of narcissistic supply and they basically throw a tantrum to try to get it back.
Another way to think about it is that something or someone has threatened the fragile fantasy of their reality. Narcissists are adept at creating a false-self where they are centre-stage with endless power and success. When this crumbles, the narcissist literally collapses because their sense of identity has gone.
10 collapsed narcissist behavior signs
There are various models to describe the different types of narcissism although this article reviewed by Dr. Jeffrey Ditzell explains the main ones. Each type might show slightly different signs of narcissistic collapse although there's an overlap between all of them.
1. Impulsive reactions
The signs of narcissistic collapse are essentially when their narcissistic traits are suddenly accentuated. Narcissists are already impulsive because they tend to focus on short term gains and quick decision-making to look confident and appealing to others.
The rage they feel when their world falls apart will increase this impulsivity as they desperately try to claim their fantasy back. That's why the classic narcissistic collapse symptoms include quick, knee-jerk reactions.
2. Withdrawal
The sign of a narcissist can be more or less summarized into covert and overt, although it's more of a spectrum of traits. Either way, it's worth understanding that you can get the arrogant, or overt, type versus the shy, or covert, type.
While the narcissistic collapse symptoms of an overt type will be outrageous, those of a covert will be more withdrawn. They might even become passive aggressive as they expect your attention to make them feel good again.
3. Reckless habits
A collapsed narcissist can show recklessness. Essentially, they are counteracting their fear of the dark side of themselves. As this research paper describes, fear has become maladaptive and so one of the signs of narcissistic collapse is taking extreme risks. Driving and gambling are obvious examples.
Of course, every narcissist is different and there's a wide spectrum of traits. A typical sign of a narcissist is that they have no empathy. They then don't understand how their recklessness can hurt someone, either physically or emotionally.
4. Heartless malpractice
Many believe that a collapsed narcissist is calculated and malicious. That can be true but not always. In fact, they have such a low sense of self-worth that acting out is the only thing they know to do as their world collapses. Sadly, they never learnt how to communicate properly or to process their emotions.
Of course, to most of us, their words and behaviours are cruel and demeaning. This might sound counterintuitive when you think that they want you to admire them. Their twisted approach is to be charming again once you do their bidding. That's why the signs of narcissistic collapse can look calculated to outsiders.
5. Mental breakdown or psychotic break
Narcissistic personality disorder collapse is terrifying for both the person involved and those around them. They don't know what to believe anymore so much so that they can become suicidal or start hallucinating.
As you can imagine, if you start seeing those signs of narcissistic collapse, you need to protect yourself. The narcissist can become dangerous and violent when in the middle of a narcissistic mental breakdown. In those cases, you'll need professional help to support you unless you can, quite simply, walk away.
6. Excessive complaining
Another sign of narcissistic personality disorder collapse is that the world is against them. They'll complain endlessly that nothing is fair. Of course, this can be confusing for those around them because no one understands their fantasy world.
Generally, narcissistic collapse signs include being more irritable and even physically hating people. It can become very personal and manipulative.
7. Hostile blame and rage
When a narcissist feels defeated, they have nothing to lose. Not everyone gets the blind rage but if they do, it's usually because they are so overwhelmed at losing their fantasy world.
Anger is a primal emotion we feel when we don't know how to access and process more subtle emotions. So, rather than face their vulnerability and, in many cases, shame, the signs of narcissistic collapse revolve around anger. It's just easier to experience.
As this research states, anger is also a strategy for grandiose, or overt, narcissists to exert control and power over their environment. That's how they experience their autonomy. When a narcissist feels defeated, they crank up the anger although overt narcissists could withdraw instead.
8. Overt-covert transitions or vice versa
Collapsed narcissist behavior can involve a reversal of roles where a covert might transition to an overt narcissist and vice versa. As this paper explains, a covert narcissist often wants to become more overt to the point that some even crave being with a narcissist, their role model.
On the flip side, the signs of narcissistic collapse can be when overt narcissists lose their sense of identity so much that they become covert and withdrawn. They are so ashamed of having lost control over their reality that they basically hide from the world.
On the other hand, covert narcissistic collapse can be described as detaching from the world with indifference. They'll avoid conflict although they'll become passively obstinate until they get their way again.
9. Character defamation
Deep down, people can feel when the signs of narcissistic collapse are coming. Instead, they'll lash out early to avoid a narcissistic mental breakdown. Essentially, they'll do anything to protect themselves and their reputation.
As you can imagine, this can get nasty as collapsed narcissists bad-mouth anyone they know any way they can. Usually, the more public the better including through social media.
Related Reading: 

Am I Abusive? How to Know if You Are an Abusive Spouse
10. Stalking and baiting
One of the final signs of narcissistic collapse is how they treat their so-called victims. They need these people to feed them their fantasy of power and success. This means that they'll harass and entice to get that person back into servitude.
Let's not forget that narcissistic personality order collapse involves a wide spectrum of traits, including being charming. Essentially, they'll do anything to rebuild their world. Bizarrely, they'll also bait you to an outburst to show that they control you.
Avoiding the trap of a narcissistic collapse
Narcissistic personality order collapse is tough to deal with, especially with family members because we generally feel more loyalty. Whether managing an overt or covert narcissistic collapse, the first thing is to set strict boundaries.
Boundaries help you stay assertive and connected to your needs and feelings. It's much easier to let things wash over you from a place of confidence.
To avoid getting caught up in the signs of narcissistic collapse, you need to build a strong sense of self. There will invariably be conflicts and you'll even unknowingly trigger narcissists. That's why it can also be useful to know how to make a narcissist collapse. These include criticizing, belittling or embarrassing them.
Related Reading: 

What to Do When the Narcissist Knows You Have Figured Him Out?
What to expect after a narcissistic collapse
If you're still wondering "what is narcissistic collapse", it's essentially when a narcissist acts out because their sense of identity and meaning has gone. Due to various childhood experiences, they've built up a fragile fantasy world to mask their sense of lack of worth. Without this world, their confusion leads to rage.
The big question is can a collapsed narcissist recover? For anyone to recover from a mental disorder, there has to be a desire to change. Without it, no one can change. Of course, some therapists can coax that desire out of people but it's extremely hard.
Nevertheless, if something pushes narcissists over the edge such that they become suicidal and dysfunctional, there is hope through therapy.
What happens when a narcissist is exposed?
The first thing an exposed narcissist will do is to try to recover control. They might give ultimatums, lie and exploit people or simply withdraw and manipulate depending on where they are on the spectrum.
Some will resort to violence and others will become the victim. Whatever signs of narcissistic collapse they display, you can be sure that they'll find a target to harass. Afterwards, can a collapsed narcissist recover? They can reclaim their false-self but they'll need therapy to truly recover.
Related Readings: 

3 Steps to Identifying a Narcissist and How to Prevail Against Them
Check out this video that nicely summarizes what happens when a narcissist is exposed and what you can do about it:

Conclusion
The signs of narcissistic collapse can be violent and emotionally damaging. Anyone dealing with them needs strong self-esteem with firm boundaries, including knowing how to make a narcissist collapse. This makes it easier to avoid their triggers and to respond calmly without reacting.
Can a narcissist recover? It depends on whether they want to change. Sadly, most don't believe in the need for change despite the fear and emptiness they feel inside.
Do they deserve empathy even though they can't empathize? Let's not forget they are as human as anyone else with perhaps more internal suffering than the rest of us.
Share this article on
Want to have a happier, healthier marriage?
If you feel disconnected or frustrated about the state of your marriage but want to avoid separation and/or divorce, the marriage.com course meant for married couples is an excellent resource to help you overcome the most challenging aspects of being married.
More On This Topic
You May Also Like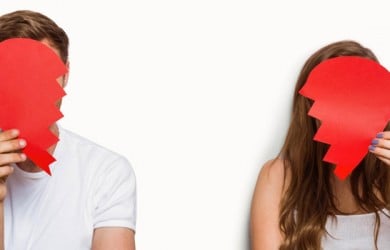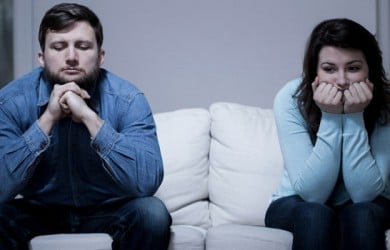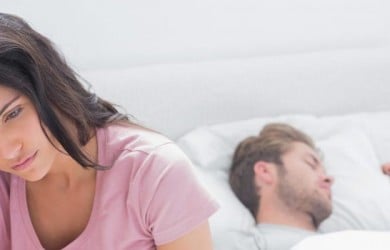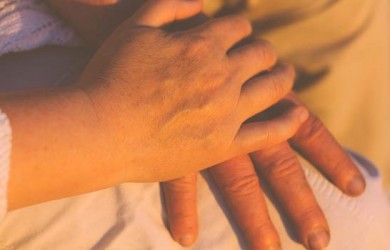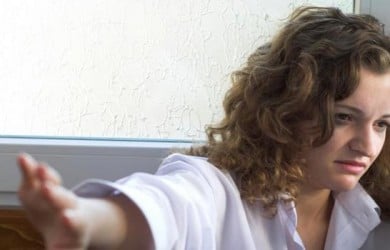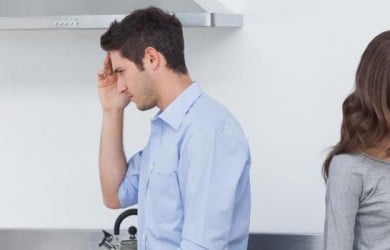 Popular Topics On Marriage Help