What to Do When the Narcissist Knows You Have Figured Him Out?
Not everyone realizes how destructive a narcissist is until they are free from the narcissist's grip.
Are you suspecting your partner has a Narcissistic Personality Disorder, and you are tired of their abuse?
Perhaps, you know their identity, and you wonder what happens when the narcissist knows you have figured him out.
Many people have the question of what happens when a narcissist is exposed. And it is normal to be concerned because the nature of the narcissistic disorder is not something to treat lightly.
As you prepare to be free from the narcissist, there are certain facts you must know about them. You need to understand how they think.
Also, you need to know the possible aftermaths when they realize you know who they are. Furthermore, it is important to know how to be free from them and move on with your life.
Understanding the mind of the narcissist
Beneath the gruff exterior that highlights their probably solid personality, narcissists do not have a core self. Narcissists love themselves based on how people treat them.
In some cases, they don't like themselves, and to prevent people from knowing, they exude arrogance, self-admiration, and perfectionism. These attributes prevent them from hiding the fact that they don't love themselves.
Narcissists cannot admit that they don't like themselves. Instead, they channel this hatred towards people.
They never try to look inwards because they cannot handle the truth. Every time, they long for people's validation so that they can feel good about themselves.
The worst part is, when they receive this love, they don't know how to appreciate it, and they sever those who give it. So, when the narcissist knows you have figured him out, they might get overly defensive.
Related Reading: 

Identifying the Characteristics of a Narcissist Partner
Diagnosing the narcissist
If you are keen on knowing the narcissist for who they are, they exhibit a minimum of five of these attributes.
A great sense of self-importance; they exaggerate their abilities and achievements.
They dream of extreme wealth, perfect love, excess power, etc.

They believe they are special and cannot be understood by the common man.

They crave admiration every time.

They have a great sense of entitlement.

They are exploitative.

They

lack empathy

.

They are envious, and they feel others envy them.

They have arrogant attitudes.
Also Watch:

How a Narcissist behaves when they know you have figured them out?
When a narcissist loses control over you, and you want to expose them, you have to be prepared. There are some things narcissists say to get you back, and if you are not careful, you won't be able to control yourself.
So, when the narcissist knows you have figured him out, they might react in these three obvious ways that are listed below.
1. They try to create a trauma bond
When a narcissist knows you are onto them, they know it would be hard to trick you anymore. Hence, when a narcissist loses power, what they do is create a trauma bond.
A trauma bond is a series of toxic behaviors the narcissist displays. They create a pattern of abusive and manipulative behaviors that are normal to them.
If you are not careful in exposing a narcissist, you will end up bonding in an abusive way that will prevent you from fighting back. The act of cutting off narcissistic supply is difficult; they will use every trick to drain you mentally.
2. They exude manipulative behaviors
When a narcissist is exposed or when the narcissist knows you have figured him out, they will never admit the truth even if it is staring them in the face.
A narcissist will lay several false accusations and try to make him right. They will say things you didn't utter and misinterpret all your intentions.
If you are not careful, you might start believing you are wrong. Also, if you are dealing with a covert malignant narcissist, they will paint themselves as a saint, act humbly and display passive-aggressive behavior, making people side with them.
3. They use projection
When the narcissist knows you have figured him out and when they can't control you, one of the common narcissist reactions is to play on your emotional side. They will use all their gimmicks to prey on you, making you sympathize with them.
A narcissist is very persistent, and until you give in and apologize for what you didn't do, they will not give up.
You will be manipulated into taking responsibility for his inactions, and you will easily forget about the pain they have put you through. When you try to leave them, it would be more painful and challenging to do.
Also Try: 

Is My Partner A Narcissist Quiz



What to do after the Narcissist knows you have figured him out?
It is important to know what happens when a narcissist is exposed so that you will know the right step to take. When escaping a narcissist, it is necessary you know how to manage your emotions to avoid being caught up in their web of deception.
When the narcissist knows you have figured him out, here are some things to do. These tips will help you in putting a narcissist in their place
1. Stop giving them attention
One of the things a narcissist feeds on is attention and if you intend to walk away from a narcissist, starve them of it.
Narcissists need attention to remain in the spotlight, and when they don't receive it, they are stripped of a powerful weapon.
2. Set boundaries
Usually, narcissists are self-absorbed, and they like dominating. When saying no to a narcissist, you have to set clear boundaries.
Communicate what is important to you, and set consequences that they will face if they default.
Narcissists fear threats, and when the narcissist knows you have figured him out, and that you are serious about what you are saying, they will stay clear of your perimeter.
3. Seek professional help
There are various narcissist revenge tactics that they might launch to manipulate you.
If you are finding it challenging to cut them off, seek professional help, especially a counselor. When you spend much time with a narcissist, you can be emotionally drained.
Speak with a counselor and ensure you find a good support system to see you through these trying times.
Related Reading: 

How to Get a Narcissist to Divorce You



What happens when you confront a narcissist?
It isn't very easy to confront a narcissist, especially when the narcissist knows you have figured him out. Here are the two plausible things a narcissist can try to do when you confront them openly.
1. They try to re-establish power and control
When confronting narcissists, you have to be careful because they will try to exert power and control over you.
They will do it desperately, and if you are not strong-willed with a solid support system, you might fall for it.
2. They might behave nasty with you
Narcissists can be nasty, and when the narcissist knows you have figured him out, they can be bent on teaching you a lesson.
The first reason is because of the sense of entitlement and the second reason is that they might think you deserve it.
When you confront a narcissist, some of these cruel behaviors that they can show are gaslighting, baiting, withholding, etc.
Related Reading: 

How to Deal With a Narcissist in a Relationship?



How do you leave a narcissist for good?
It won't be that easy to leave a narcissist especially when their secret is out in the open. When the narcissist knows you have figured him out, they will try various tactics to not let you go.
But, if you had it enough and find the relationship toxic, you must muster courage and stay strong till the very end. Here are a few tips to help you deal with the situation.
1. Don't give them another chance
When the narcissist knows you have figured him out, it would be dangerous to remain in a relationship with him. Generally, being in a relationship with a narcissist is tantamount to an abusive one.
When you leave them, they will beg to return and employ various seductive means, but you must be careful not to accept them.
2. Make a duplicate of all your documents
If you entrusted some of your documents to the hands of your ex-narcissistic partner, it is best to make a copy of all of them. You must be careful doing this so that they won't suspect you are planning to run away.
Some narcissists are known to take their partner's important documents to prevent them from leaving. Hence, you must be smart and discrete about this.
3. Don't fall for their flattery
One of the measures a narcissist employs to get you back asides from abuse is flattery.
Several times, flattery works because they know the right words to use. Since your mind is made up, be careful not to fall for their flattery.
They will use the words you love hearing to flatter you. However, remember you always have a choice, and the last thing you want is someone who toys with your emotions.
4. Reconnect with your family and friends
Due to the narcissist's domineering and self-absorbed nature, they don't like your relationship with family and friends. They would try to turn you against your loved ones so that they can have you for themselves.
When the narcissist knows you have figured him out, you might have second thoughts about reconnecting with your family and friends. But you should put your feelings aside.
Your family and friends are people who will always accept you with open arms. And they will be ready to help you handle your abusive narcissistic partner.
Related Reading: 

How to Leave a Narcissist
Conclusion
One of the common questions people ask is, do narcissists know they are narcissists?
People ask this doubtful question because it is sometimes difficult to believe some people will agree to be self-centered, egoistic, and arrogant.
If you are in a relationship with a narcissist and it is difficult for you to leave, you need to seek help. Also, when the narcissist knows you have figured him out, you need to tread with caution.
While you plan your escape, they must not be aware. Some narcissists can be stalkers; they are aware of all your moves, and they could block any chance you get at freedom.
Hence, while you prepare to confront them or leave the narcissist, ensure you have a good support system backing you up.
Share this article on
Want to have a happier, healthier marriage?
If you feel disconnected or frustrated about the state of your marriage but want to avoid separation and/or divorce, the marriage.com course meant for married couples is an excellent resource to help you overcome the most challenging aspects of being married.
More On This Topic
You May Also Like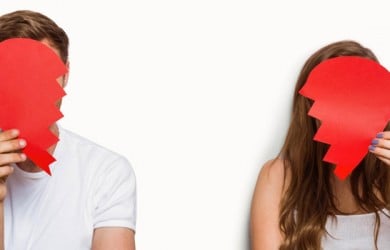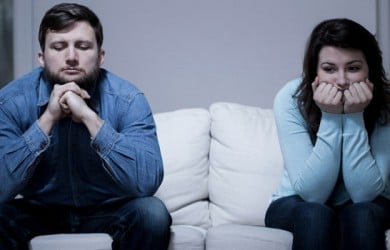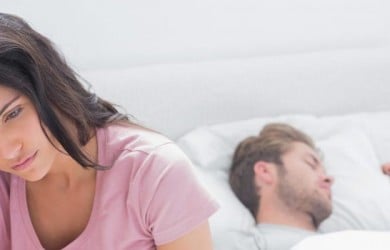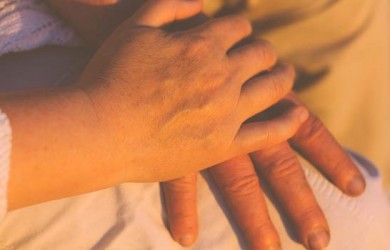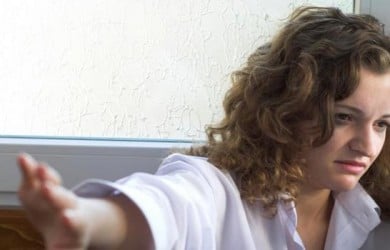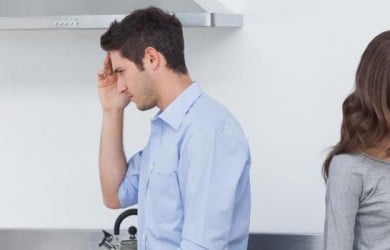 Popular Topics On Marriage Help