3 Steps to Identifying a Narcissist and How to Prevail Against Them
Lately, there has been a craze by social scientists in defining millennials, and it's fascinating given that millennials are the first generation to grow up with social media. And there are some who, today, label almost any millennial they come across as a narcissist, looking at the obsession millennials have with selfies and tweets.
However, there has never been any study that supports this claim fully, which leaves us with a fundamental question; how can one identify a narcissist?
Today, you cannot predict where you are likely to meet a narcissist. It can be anywhere, from making new friends, getting new dates, looking for a job, joining a new club to hiring new employees to join your company. Consequently, it becomes imperative to understand the red flags to watch out for when faced by people with narcissistic personality disorders or with strong narcissistic traits.
Narcissists usually think of themselves as superior to anyone they date, demand constant admiration, and at times, maybe humiliate you in public to boost their image.
They are likely to demean and insult, fail to reciprocate attention or even lose interest in you.
In other instances, narcissists at the workplace are likely to spend more time chatting with colleagues in a bid to impress them, take credit for work for other's work and make promises they'll never keep.
When they are the supervisor, they are likely to bully you in front of others or even while alone with them.
The big question
With all these annoying habits of narcissists, how then can one tell them apart if they run into them?
Below are 3 steps to identifying a narcissist and how to prevail against them, as suggested by Bill Eddy LCSW, JD- a lawyer, mediator, therapist and the co-founder and Training Director of the High Conflict Institute.
Bill has proposed a 3-step method called the WEB method of identifying narcissists- WORDS, EMOTIONS, and BEHAVIOR.
1.Watch out for their words
In these three steps to identifying a narcissist guide, words top the list. If you suspect one to be a narcissist, watch out for their words – both positive and negative, whether it's about you or others.
The safest way to go about their words is to classify them into four groups namely –

Extremely positive (seductive) words – Most of it is comparative words which should be a warning to you that you will be negatively compared to others later on.

Example – 'No one has treated you better than I will', or, 'I've never met someone as beautiful as you are".
Extremely negative (disparaging) words – Here, you will notice a great thrill of superiority in them and a lack of empathy, even to the least of situations. They will say – 'That person over there is a real loser', or, 'These guys can't notice brilliance even when it's staring them in the face'.
Words that clearly show no empathy or interest at all – This is very common with a narcissist. They will generally show no recognition of your concern or existence, especially when you tell them about a bad experience or vulnerability about you. They are likely to lose interest quickly immediately they think they got you.
Victim words – You will notice that narcissists perpetually view themselves as superior and, at the same time, perpetually as victims. They suffer a phenomenon called narcissist injury – a case in which a narcissist is exposed as not being any superior after all. They are the type that will go on a long rant and even try to prove themselves when denied a position in favor of another colleague.
2. Pay attention to your emotions
The second stage in this 3 steps to identifying a narcissist guide is your emotions.
Pay close attention to your feelings as you interact with a possible narcissistic person. Narcissists will generally subject you to three possible emotional states as explained below.
The too good to be true feeling?
This kind will always sweep you off your feet before you even notice it.
You feel they are so nice to you, you feel incredibly flattered and loved. You get that euphoric feeling, and suddenly you realize they are too good to be true.
A big warning sign.
That charm is a warning sign because people who are intensely and infinitely flattering are not always what they seem to be. It could be that sometimes they are only just charming. But, at times, it could be you getting charmingly seduced by a narcissist who shortly is heading to the next person to flatter them and build their ego for winning.
That feeling of stupidity and inadequacy
If they are not making you get the 'too good to be true' feeling, some narcissists will be so busy puffing themselves up without realizing that they are putting someone down in the process.
This is so natural for them.
Sometimes, you will not realize it in the first instances, only to come to your senses later as you develop self-doubt. You start asking yourself what they think of you, start to question your illegibility in their league.
You feel like they are sucking the air out you
If you haven't met one yet, you will soon meet that one person who always 'sucks the oxygen out of the room.'
It's typical of all narcissist.
They will always steer the conversation towards them irrespective of what others have to say or think.
3. Pay attention to their behavior
Lastly, in these 3 steps to identifying a narcissist guide, watch out for their behavior. Pay more attention to what they do more than what they say.
Narcissists are so smart that they will create lots of words to distract you and try to make up for their impervious behavior. If you are going to confront a narcissist, you can be sure to end up frustrated and exhausted.
They never reflect on their bad behavior, and all they do is to fiercely defend it and criticize you for questioning their past character.
You are better off ignoring their words.
Targets of blame
Another pattern under behavior to watch out for is how often narcissists find a target of blame whenever they fail to achieve something, or something goes wrong for them.
They will shift the blame to you and intensely blame you even for something non-existent or done by someone else (or by themselves). They will always find someone to close by to blame whenever they mess up things.
This typically happens, especially with high-conflict personality narcissists.
Narcissists are painful to be around
It is true, narcissists are indeed painful to be around, and they can make your life stressful if you don't know how to identify one and overcome them.
This guide on three steps to identifying a narcissist is particularly helpful to people looking for new relations, intending to change environments or are suspecting someone close to them to be a narcissist.
Watch out for what the narcissists say (words they use), the emotions they evoke in you and lastly, pay close attention to how they behave around people.
Share this article on
Want to have a happier, healthier marriage?
If you feel disconnected or frustrated about the state of your marriage but want to avoid separation and/or divorce, the marriage.com course meant for married couples is an excellent resource to help you overcome the most challenging aspects of being married.
More On This Topic
You May Also Like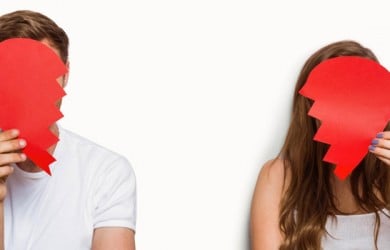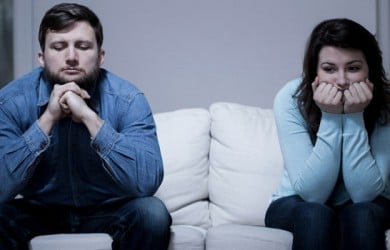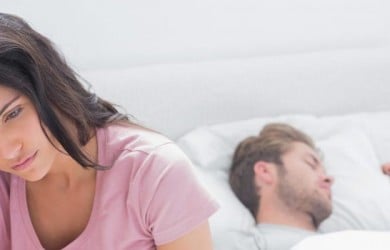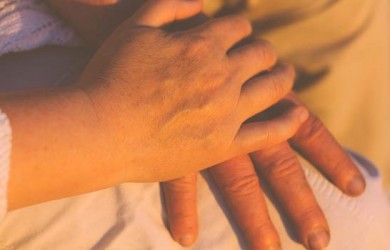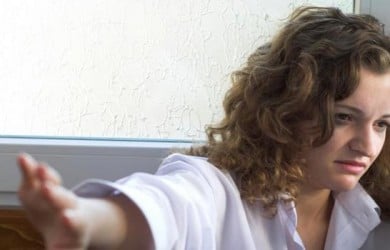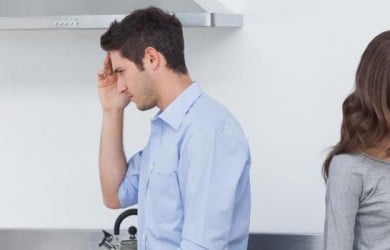 Popular Topics On Marriage Help