How to Handle Retroactive Jealousy in Relationship
A couple at the beginning of a new relationship commonly reflects on past relationships. Although previous partners are in the past, for someone who is dealing with retroactive jealousy, they feel more alive and present than ever.
This phenomenon is best recognized and understood through the consequences retrospective jealousy has on the relationship. For some people, the fact that their loved one was in love, committed to, or physically intimate with someone else is troubling.
So, what is this jealousy, what are the effects of it, and how to accept the past of your partner? Read on to understand more about the same.
What is retroactive jealousy?
This kind of jealousy refers to painful thoughts, emotions of anger, and sadness over a partner's past romantic life. It involves being curious and upset over the emotional and sexual involvement a partner had with other people before you.
Based on the grip these thoughts and emotions have on you, we could also be talking about retroactive jealousy disorder. Retroactive jealousy OCD can bring immense distress into your and your partner's daily interactions because its symptoms can be quite intense and disruptive.
Related Reading: 

How Do You Stop Your Spouse From Bringing Up the Past?
Retroactive Jealousy vs. 'Regular' Jealousy in a Relationship
The nature of retroactive jealousy makes it a separate phenomenon from ordinary jealousy. Obsessive jealousy symptoms can manifest quite similarly in regular and retrospective jealousy, but the triggers differ.
In regular jealousy, it is often present events and new people that trigger envy, while in retroactive obsessive ex syndrome, the person is envious of one's past lovers.
Negative thoughts and emotions associated with retroactive jealousy
Obsessing over the past of your partner can come in many different forms. Understanding and dealing with this kind of jealousy means discerning the emotions and thoughts it provokes.
Talking about past relationships with a new partner induces uneasiness and worry. One might anguish over different elements from a partner's past.
Retrospective OCD jealousy and insecurity can even induce panic attacks.
Facing something we can't influence, such as one's past, shows us how vulnerable we are and how little control we actually have. This insight often leads to a mix of anger, fear, and helplessness.
Talking about past lovers can induce worry and thoughts of incompetence or inadequacy. It can lead to fear of abandonment and impact one's self-confidence.
When bringing up the past in relationships, you might learn of something your partner had with someone else that you never had with them and feel envy over it.
Blaming and negative perception
This kind of jealousy can alter how you see your partner and induce doubt and loss of faith in the relationship.
Related Reading: 

Why Blaming Your Partner Won't Help
Is retroactive jealousy common?
Like ordinary jealousy, retroactive can be fairly common too. Having that in mind, you might wonder – should couples talk about past relationships.
The answer is – it depends. Being jealous doesn't mean a person will become obsessive or won't be able to deal with it.
When thinking about bringing up and talking about past lovers, the factors to consider include the person's overall promptness to respond with envy, their belief system, and interactions on this topic so far.
Based on how they react to some small details you shared about your past, you can incur how they could react regarding something more meaningful.
In some cases, the past is best left alone, while in others, it can bring perspective to the couple and help them grow. It all depends on the mindset and core beliefs of the partners.
Related Reading: 

What Is Really Behind Jealousy in a Relationship
What is the cause of retroactive jealousy?
There isn't a straightforward answer as to what causes retrospective jealousy. Although genetic factors can contribute to a person being more prone to OCD, the effect is modest in impact.
In understanding jealousy and its causes, we need to look into a person's perceptions and belief system.
To understand how our perceptions and beliefs influence our reactions, try to imagine how would a person with some of the following beliefs think and behave when they learn about past lovers of their partner:
Fond memories of past partners are dangerous to our relationship.

If my partner was happy with their past lover, what is stopping them from going back to them?

I need to be the only person my partner ever desired.

The person I choose for life can only ever be with me.
Most likely, you can tell that they would have trouble in dealing with spouses ex-lovers. How we react and feel towards a thing depends on how we perceive it.
If past lovers are seen as a symbol of a potential threat to the relationship, a person will most likely be upset.
Related Reading: 

Jealousy in Marriage: Causes and Concerns
Types of retroactive jealousy
Retroactive jealousy in men and women can be more or less severe. Depending on how intense the symptoms are, we can distinguish three different types.
Moderate retrospective jealousy
If we are being frank, none (or almost none) of us enjoy hearing about past sexual experiences of our partners. Most of the time, it is unpleasant. Sometimes even painful to hear.
However, it doesn't become something we obsess about. It can be dealt with with some work, and it doesn't disrupt our life or relationship.
Judgmental retrospective jealousy
Our beliefs drive our actions. If one is to think that past lovers are somehow endangering current relationships (whether they are or not is not in question), the consequences make them right.
Our beliefs activate us, so if you worry that the past can jeopardize your relationship and you will lose your partner, most likely, you are going to try to do something about it.
Perhaps, you're going to be asking repetitive questions, trying to affirm they are not leaving you, snooping through possessions of your partner, going over their photos or their messages.
Sooner or later, the past is actually going to become the problem through the actions you take to prevent exactly that. It works as a self-fulfilling prophecy.
In terms of consequences and level of distress, this type is more severe than the first and less than the next one.
It is the least common and the most severe type. The distress and impact on your life are significantly larger than in the first two types.
You may experience intrusive thoughts or mental movies of your partner's past lovers. You can't turn off your thoughts, so you may obsessively ask your partner about their past, except you don't trust them, so you need to find evidence yourself.
This can lead you to intrude on their privacy and experiencing extreme anxiety, anger, and even having mini panic attacks.
Related Reading: 

Are Your Past Relationships Haunting Your Current Marriage
How traditional OCD relates to retroactive jealousy OCD
What constitutes OCD are repetitive, intrusive thoughts that cause anxiety. Once they happen, they induce anxiety, so a person indulges in some form of compulsive behaviors that are meant to bring relief from it.
Retroactive jealousy OCD relates to traditional OCD in many attributes. In both cases, it feels as though thoughts are controlling you, not the other way around.
Often, there are repetitive thoughts centered around a lover's past that a person can't stop or resist. Those obsessive thoughts can lead to compulsive behaviors.
What are washing hands, counting, or turning lights on and off? In retrospective kind, jealousy comes in the form of browsing, snooping, dwelling on the past, or arguing.
Although compulsive actions bring temporary relief, they are not the solution. In fact, they might reinforce themselves through the short-term benefit of reducing tension.
Related Reading: 

Relationship Obsessive Compulsive Disorder-Signs and Treatment
Retroactive jealousy OCD treatment
The journey of overcoming retroactive jealousy OCD will differ from one person to the next depending on what core beliefs are driving them to think, feel and act this way.
Ordinarily, the more severe the symptoms, the more effort it might take to stop obsessive thoughts.
11 tips for dealing with jealousy about your partner's past
If you are finding it hard to deal with jealousy about your partner's past, here are eleven key tips to help you overcome your jealousy. These tips can help you to ease your discomfort and transform your life for good.
1. Accept and acknowledge
If you are to get over retrospective jealousy, you will need to put effort into it. Your mindset and thoughts won't simply change unless you invest in said change.
This transformation starts with the first step of admitting there is a problem, and it resides in your thought pattern.
2. Validate your emotions
Although logically, you know thoughts that intrude your mind are not correct, you feel a certain way because of them.
Don't discard and neglect how you feel just because you think you don't have a valid rational argument. You have a right to support, although you disagree with your obsessive thoughts.
3. Understand the triggers
It may be a long journey to get over retrospective jealousy. Therefore, even little progress can mean a lot.
Identify the triggers and evaluate what you can do to avoid them while buying time to work on deeper issues.
4. Dig deeper
Since avoidance is not the solution, you are probably wondering what the cure for retroactive jealousy is?
To change your perception and mindset, you need to understand how you came to think this way. We use the past as a prediction of the future, so we need to understand it if we want to change our expectations.
5. Opt for psychotherapy
The search for reasons why you think this way and how to overcome it becomes much easier with a professional in your corner.
If you want to get rid of intrusive thoughts forever, you need to do the work, and a therapist will help make it more straightforward.
6. Try walking in their shoes
Sometimes we get stuck in our own perceptions. Try to imagine the world from the eyes of your partner, and it might help seeing things more clearly.
Related Reading: 

How Seeing Things From Your Partner's Perspective Can Boost Your Love
7. Remember why your partner is choosing you
Retrospective jealousy can stem from a fear of losing a loved one and worry you might not have so much to offer.
Feeling more confident and secure can come from remembering why they chose you and think you are a good partner.
8. Share your emotions with your partner
Instead of snooping, overthinking, and browsing, talk to your partner and share your feelings.
When you share your feelings, you can get support and understanding, while accusing them or speaking from a place of logic could make them defensive, upset, and hesitant to be there for you.
9. Consider couple counseling
While you are working on uncovering and resolving your thought patterns and behaviors, having couple's counseling can help save your relationship.
It will be a safe space for your partner to share and get insight and support, too while keeping the communication channels open between you.
10. Remember your own value
When we feel good about ourselves, it is easier to believe a person will continue to choose us over others. What areas of your life do you want and need to improve, so you feel more worthy in your own eyes?
11. Try to see positive in the past too
The past may have been necessary for your partner to be the person they are today and choose you.
Consider all the things your partner learned that are possibly helpful and useful for your relationship now. Have that list with you when clouds of being jealous of a partner's past set in.
Related Reading: 

Ways to Build Positive Relationships
Will retroactive jealousy go away?
While some problems may go away when their triggers do, retrospective jealousy can stick around—especially the more severe and distressing kind.
Until we learn the lesson the problem is trying to teach us, chances are it will stick around.
Although in some situations, with mild reactions, this kind of jealousy will disappear on its own as the relationship thrives, but it is not a guarantee.
Related Reading: 

How to Deal with Jealousy in Relationships
The bottom line
Although learning about the past of our lover can intrigue us and upset us, it should not be a roadblock to a relationship's happiness.
If you notice you are suffering, or your relationship is, look for help. You don't have to feel this way, and a therapist can support you in transforming your mindset and life.
Also Watch:

Share this article on
Want to have a happier, healthier marriage?
If you feel disconnected or frustrated about the state of your marriage but want to avoid separation and/or divorce, the marriage.com course meant for married couples is an excellent resource to help you overcome the most challenging aspects of being married.
Learn More On This Topic
You May Also Like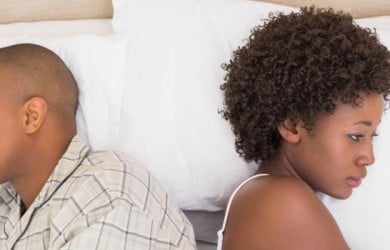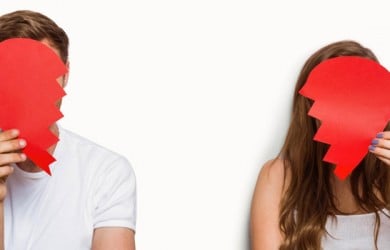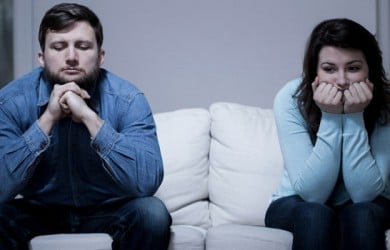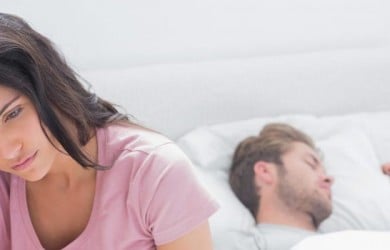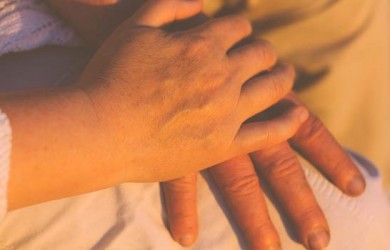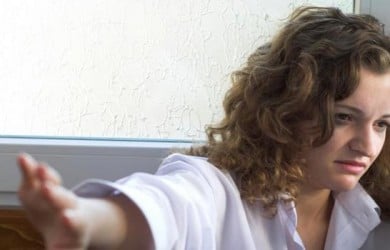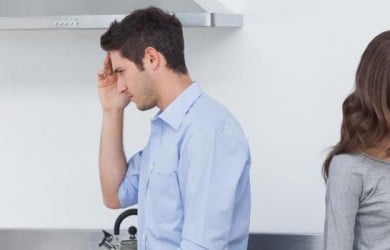 Popular Topics On Marriage Help