Prolonged Stress: Symptoms, Causes and Ways to Deal
Stress is almost an inevitable part of life. However, prolonged stress is more than just a nuisance; it's a significant health concern with the potential to wreak havoc on both physical and mental well-being.
Persistent, unrelenting stress can manifest in a range of symptoms, from sleep disturbances and mood swings to chronic diseases like hypertension and diabetes.
The origins of this prolonged stress can be multifaceted, involving a mix of lifestyle choices, environmental factors, and even genetic predispositions. Understanding the symptoms and root causes is crucial, but equally important are effective strategies to manage and mitigate its damaging effects.


What is prolonged stress?
Prolonged stress, also known as chronic stress, is a sustained and heightened level of stress that lasts for an extended period- weeks, months, or even years.
Unlike acute stress, which is a normal reaction to immediate challenges or threats, prolonged stress lingers, often due to ongoing life circumstances such as work pressure, relationship issues, or financial instability.
The persistence of this type of stress can have severe implications for both mental and physical health.
Chronic stress not only disrupts your emotional equilibrium but also compromises your immune system, increases the risk of chronic diseases, and can lead to mental health issues like depression and anxiety.
Therefore, identifying and managing prolonged stress is critical for overall well-being.
11 symptoms of prolonged stress
Chronic stress is a pervasive issue with far-reaching physical and emotional impacts. From sleep disturbances to weakened immunity, understanding its symptoms is crucial for effective management and long-term well-being.
1. Frequent headaches
One of the common symptoms of prolonged stress is the occurrence of frequent headaches. These aren't just passing discomforts; they often persist, ranging from dull tension headaches to debilitating migraines. The headaches act as a constant reminder of your elevated stress levels, creating a vicious cycle that's hard to break.
2. Sleep disturbances
When you're under prolonged exposure to stress, achieving restful sleep becomes a challenge. The constant worry and anxiety make it difficult to fall asleep or lead to frequent awakenings during the night. Over time, this can contribute to chronic sleep deprivation, which has its own set of health risks.
3. Digestive issues
Chronic stress can wreak havoc on your digestive system, leading to symptoms like heartburn, indigestion, and even irritable bowel syndrome (IBS). The stress hormone cortisol plays a role in slowing down digestion, which can exacerbate or trigger these symptoms.
4. Weight fluctuations
Stress can lead to both weight gain and weight loss, as it affects eating habits and metabolism. Some people find comfort in food, leading to weight gain, while others may lose their appetite and shed pounds unintentionally.
5. Decreased libido
Prolonged stress takes a significant toll on one's sexual health, often leading to a diminished libido. High levels of stress hormones like cortisol can suppress the body's sexual hormones, reducing sexual desire and even causing performance issues.
Over time, this can contribute to emotional disconnection in relationships, creating a cycle that may exacerbate stress further.
6. Mood swings
Emotional volatility is another sign of ongoing stress. People might experience extreme fluctuations in mood, from intense irritability to sudden bouts of sadness or joy, making emotional stability hard to maintain.
Richard Winter, Psychotherapist and Emeritus Professor of Practical Theology and Counseling, Covenant Theological Seminary, answers the question, "Why do depressed people experience extreme mood swings?"
7. Memory and concentration problems
Prolonged stress can impair cognitive functions, making it difficult to concentrate or remember important details. The constant state of alertness diverts mental resources away from cognitive tasks that require focus.
8. Weakened immune system
One of the more serious consequences of chronic stress is its detrimental impact on the immune system. Persistent stress produces an ongoing inflammatory response that suppresses the body's natural defenses.
This leaves you more susceptible to infections, from the common cold to more serious conditions, and can also slow down your healing processes.
9. Muscle tension and pain
Prolonged stress often manifests physically through persistent muscle tension and pain. When stressed, your body's "fight or flight" response is activated, causing muscles to tighten as a defense mechanism.
Over time, this sustained tension can lead to chronic pain conditions, particularly in areas like the neck, shoulders, and back, which can further exacerbate stress levels.
10. Chronic fatigue
Enduring periods of high stress can severely affect your energy levels, leading to chronic fatigue. This isn't just regular tiredness; it's an overwhelming sense of exhaustion that can impair daily functioning.
It makes even simple tasks appear daunting, affecting performance at work, relationships, and overall quality of life.
11. Anxiety and depression
Over the long term, stress can contribute to the development of more serious mental health conditions, like anxiety and depression. The ongoing strain drains emotional resources, making it difficult to cope with additional life challenges.
What are the causes of prolonged stress?
Understanding the causes of prolonged stress is crucial for effective management and improved well-being. From relentless work pressure to chronic health issues, these long-term stressors have serious implications for our health.
The constant demands of deadlines, performance targets, and long working hours can create a perpetual state of stress.
The incessant need to meet expectations and excel can trap individuals in a cycle of anxiety and worry, making it difficult to unwind even after work hours. Over time, this accumulation of stress can become chronic, affecting both physical and mental well-being.
Emotional strains in relationships, whether familial, romantic, or social, can be a considerable source of prolonged stress. Continuous conflict, emotional manipulation, or the lack of support can wear down emotional reserves.
The stress from unresolved relationship issues can linger, contributing to chronic stress that persists even when apart from the triggering individual or environment.
Financial instability is a significant stressor for many people. Whether it's the burden of debt, job insecurity, or simply living paycheck to paycheck, the constant worry about finances can become an ever-present source of stress.
The inability to see a way out of financial struggles can make the stress chronic, with serious implications for one's overall well-being.
Dealing with chronic illness or long-term health conditions is a stressor that's often underestimated. The physical symptoms, coupled with the emotional burden of managing medical care, navigating insurance, and worrying about the future, create a constant backdrop of stress.
This ongoing state of heightened concern can easily transition into prolonged stress, affecting both mental and physical health.
How to deal with prolonged stress: 7 ways
Recognizing what prolonged stress does to the body helps in implementing these strategies effectively.
It's important to remember that everyone has a unique threshold for stress; what may seem manageable for one might be overwhelming for another.
Thus, understanding one's personal limits and being proactive in seeking ways to alleviate stress is essential for holistic well-being.
1. Seek professional help
Recognizing the effects of prolonged stress is the first step toward managing it. Consulting with a psychologist or therapist can offer tailored strategies and insights to cope more effectively, giving clarity on how much stress is too much for one's individual circumstances.
2. Physical activity
Regular exercise is a proven stress reliever. Even simple activities, like walking or stretching, release endorphins, which are natural mood lifters. Additionally, maintaining a routine of physical activity can counteract some of the adverse physical effects of prolonged stress.
3. Mindfulness and meditation
Mindfulness practices, including meditation, deep breathing exercises, and yoga, help center the mind and reduce stress hormones. These practices promote relaxation and provide tools to manage daily stressors more effectively.
4. Balanced diet
What we eat has a profound impact on how we feel. A balanced diet, rich in whole foods and low in processed items, can support the body in managing stress. Some nutrients, like Omega-3 fatty acids and magnesium, have been linked to improved mood and reduced stress reactions.
5. Limit caffeine and sugar
While many rely on caffeine and sugar for a quick energy boost, they can exacerbate stress and anxiety. Monitoring and moderating intake can stabilize energy levels and mood throughout the day.
6. Establish boundaries
In a digital age, it's crucial to set boundaries, be it work-related emails after hours or constant social media check-ins. Designate 'unplugged' times and maintain a work-life balance to prevent the burnout that comes from being always "on."
7. Prioritize sleep
Sleep is when our body recovers and rejuvenates. Chronic stress can interfere with sleep patterns, and in turn, inadequate sleep can exacerbate stress. Ensuring a regular sleep schedule, creating a conducive sleep environment, and practicing bedtime relaxation techniques can be instrumental in managing stress.
Commonly asked questions
The complexities of prolonged stress can be overwhelming. This FAQ section aims to address key questions about its duration, prevention, and impact on both relationships and mental health.
How long does prolonged stress last?
Prolonged stress, also known as chronic stress, can last for weeks, months, or even years. Unlike acute stress, which is temporary and often situational, prolonged stress is characterized by its enduring nature. The long-term effects of stress can severely impact both physical and mental health if not appropriately managed.
Is it possible to prevent prolonged stress?
Preventing prolonged stress can be challenging, given the complexities of modern life, but it's not impossible. Early intervention methods like stress management techniques, healthy lifestyle choices, and seeking professional help can mitigate the impact of prolonged stress.
Research suggests that proactive measures like mindfulness practices can help in stress reduction.
How does prolonged stress impact relationships?
The impact of prolonged stress on relationships can be significant. Stress can make individuals more irritable, less patient, and more likely to lash out, thereby straining relationships with friends, family, and partners. Additionally, when stress reduces libido and causes emotional withdrawal, intimate relationships can particularly suffer.
What are the mental health effects of prolonged stress?
Prolonged stress can have severe implications for mental health, including increased risks for disorders like anxiety, depression, and post-traumatic stress disorder (PTSD). It also exacerbates existing mental health conditions. Chronic stress can lead to cognitive impairments such as memory loss and decreased focus.
Can prolonged stress lead to burnout?
Yes, one of the significant risks of prolonged stress is burnout. Burnout is a state of emotional, physical, and mental exhaustion caused by excessive and prolonged stress.
When you're constantly running in emergency mode, your body and mind pay the price, and burnout sets in. This underscores what does prolonged stress do to the body and mind over an extended period.
For a stress-free life
Understanding the nuances and long-term effects of stress is critical for managing its impact effectively. The key is to identify the root causes, comprehend what does prolonged stress do to the body, and adopt strategies that promote holistic well-being.
A combination of lifestyle changes, professional help, and preventive measures can go a long way in mitigating the negative effects of stress.
Share this article on
Want to have a happier, healthier marriage?
If you feel disconnected or frustrated about the state of your marriage but want to avoid separation and/or divorce, the marriage.com course meant for married couples is an excellent resource to help you overcome the most challenging aspects of being married.
Learn More On This Topic
You May Also Like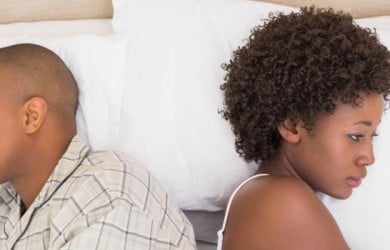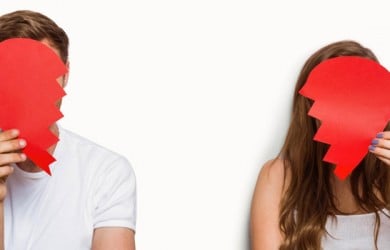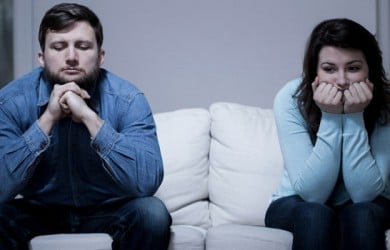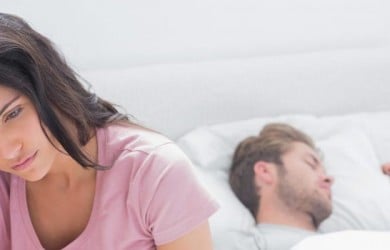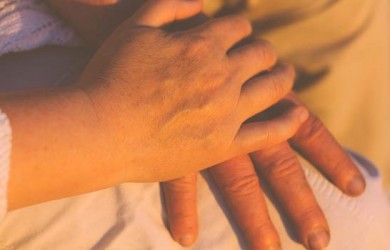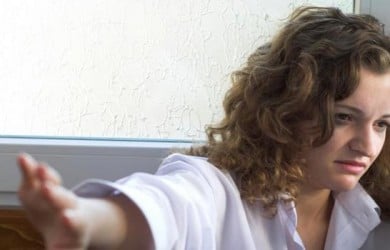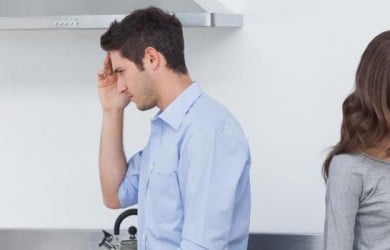 Popular Topics On Marriage Help