10 Signs your Marriage is Making You Depressed
Have you ever said to yourself, "my marriage is making me depressed"? If the answer is yes, let's learn more about the signs that your union is making you uncomfortable.
The statement "marriage isn't a bed of roses." is true. Indeed, marriage is full of ups and downs. Some days, you will have it easy and exciting with your partner. On other days, you and your partner will have arguments. These are normal parts of a union.
However, if you feel saddened and dejected most of the time, you could be depressed over marriage. When some women say, I am depressed in marriage, or my marriage is making me depressed, what are the signs to confirm this?
How do you know about depression in marriage? Keep reading this article to find out.
What does it mean by depression in marriage?
If you think, "I'm so depressed and lonely in my marriage," or "My marriage is making me depressed," you aren't alone. When you constantly argue with your partner, or it looks like you speak different languages, you are bound to be depressed over marriage.
Depression in marriage could mean that you are mostly unhappy about your marital situation. It may happen if your marriage expectations and needs aren't met. Also, if you constantly fight with your partner or they don't make you happy, it can also result in depression.
When this stretches for a long duration and disturbs your everyday activities, it can be said that you are depressed in your marriage.
Effects of depression in marriage will likely give you low morale or a bout of unhappiness for several weeks. You may not be motivated to leave your house or location at this time. Consequently, this may affect your decisions and daily activities.
When you feel extreme unhappiness in your marriage, mental health professionals or counselors in marriage therapy might diagnose you with situational depression. In other words, the depression you feel over your relationship can be caused by your marriage's current situation.
5 reasons behind depression in marriage
If you are a spouse thinking, "my marriage is making me depressed," or "my boring marriage is causing depression," you have likely experienced some issues repeatedly. Many marriages go through this, no matter how big or small the issues are.
Nonetheless, the first step to solving depression in a passionless or unhappy marriage is knowing its possible reasons.
1. Lack of intimacy
If you're constantly complaining, "my marriage is causing depression," lack of intimate moments in your marriage can be among the top reasons. If you haven't been physically close with each other lately, chances are you are left craving for that sense of warmth and pleasure.
When couples are always affectionate with each other, it brings closeness and strengthens the bond they have. Being intimate goes beyond being sexually compatible. It's more about understanding your partner's needs and expectations in marriage. Particularly, it's about spending more quality time together.
Related Reading

: 

How a Lack of Physical Intimacy Can Hurt Your Marriage
2. Lack of connection
Lack of connection between spouses is another reason for depression in marriage. Connection shouldn't be restricted to the walls of the bedroom. Instead, you should bond with your partner on all levels – sexually, emotionally, physically and spiritually.
When you decide to spend the rest of your life with someone, you should understand them and their perspective. Know their strengths, weaknesses, interests and so on.
Related Reading

: 

What To Do When You Feel No Emotional Connection With Your Husband
3. Controlling nature
Partners should be each other's support system and not dominate each other. When your spouse tries to control your actions, feelings and behavior, you will likely feel depressed in marriage. Individuals who try to control another are mostly unaware of its consequences.
Your partner isn't your subordinate to control around. The moment you start taking your spouse as someone inferior, you create an unsafe environment for them. As a result, they might feel insignificant or voiceless within the marriage.
4. Sexually incompatibility
Sexual satisfaction can be a key factor binding marriage and depression. Also, sex is the glue that brings a couple together and strengthens their connection. When spouses aren't on the same page concerning sex, one partner can be forced to think "my marriage is making me depressed."
Without sex, all can you do is cohabit for reasons best known to you. Before you know it, infidelity can start and partners lose the grip of their marriage. Therefore, it's best to know how to deal with sexual incompatibility before it gets late.
Related Reading

: 

22 Experts Reveal How to Deal with Sexual Incompatibility
5. Infidelity
According to a study, infidelity and lack of commitment are among the common causes of failed marriages. If your partner has a habit of cheating, you will be left feeling depressed in marriage. A cheating partner won't likely keep to whatever vows they took on their wedding day.
When trust and honesty are missing in a marriage, it might get brittle over time. Besides, the partner at the receiving end of cheating is bound to be depressed and sad. Their partner's action may also trigger issues of self-esteem and confidence.
10 signs your marriage is making you depressed
Sadness and depression can be a consequence of a number of things. There is no surefire way to know that your marriage is causing you desolation. Nonetheless, some particular signs can point you in the right direction to make the best decision for yourself. Here are some of them:
1. Constant arguments
One of the common signs that your marriage is making you depressed is frequent and heated arguments. A depressed marriage often features partners who can't make a minor decision without disagreement.
They always need help to meet on common ground. When they do, there is not enough effort from each person's side to make it work. Constant disputes between partners breed contempt toward each other.
Related Reading

: 

15 ways to Stop Constant Fighting in a Relationship
2. Lack of effort
"I am so depressed and lonely in my marriage." Such thoughts keep encircling your mind, maybe because your spouse never seems to be putting effort in your relationship. This can lead a person into thinking that the other person has no regard for the relationship.
Related Reading

: 

20 Effective Ways to Put Effort in a Relationship
3. Missing intimacy
What keeps a couple together is the desire to stay intimate with each other, physically and emotionally. Besides lovemaking, there are many ways to keep the affection between you and your partner.
These can include simple gestures like holding hands, kissing each other before leaving home, buying gifts and so on. Intimate actions keep partners close even during moments of disagreement.
4. Less quality time
There is a reason why individuals in a marriage or relationship are called partners. Couples are supposed to be together and spend enough quality time together.
If your spouse prefers to spend more time alone rather than with you, chances are your marriage is causing more damage than good. Although you can't be together all the time, there should be a desire to connect with one's partner over various activities regularly.
5. Loss of excitement
How depression affects marriage depends directly on the individuals involved. Although marriage isn't a bed of roses, the thought of being with your partner should make you excited and hopeful.
If you never look forward to your partner coming home to you or going home to your partner, you might feel depressed in marriage. That means the excitement is somewhat gone.
Related Reading

: 

10 Tips on How to Bring Excitement Back Into Your Long-Term Relationship
6. Lack of connection
Another sign of a depressed marriage you should look out for is how you discuss things. Are your conversations limited to basic things like food, laundry and other chores? Perhaps, you or your partner is avoiding connection. This action shows there is an unmapped distance between the two of you.

Learn more about connection in marriage through this video:

7. Avoiding each other
Another sign that you feel depressed in a marriage is when you and your partner avoid seeing or being with each other. Again, disputes are a usual part of a marriage. When most couples fight, they still do certain activities together.
For example, they find time to discuss the kids or a friend's event they plan to attend. However, this might be a bigger issue if you constantly avoid each other regardless of the situation.
8. You don't like to spend the nights together
The bedroom is where most couples settle their differences. Sadly, if you are depressed in your marriage, you will not like spending the nights with your spouse.
Either partner may look for an excuse to avoid going to bed simultaneously as you. Some couples may put physical boundaries like pillows or blankets on the bed to demarcate their respective sleeping positions.
9. One of you imagines a negative scenario
If, after an argument, one spouse imagines how life will be when the other one is not around, it's a troubling situation. Wishing for separation can be extreme in any marriage. Extra care should be taken to ensure one partner doesn't get aggressive in subsequent disputes.
10. Mention of divorce
Depression in an unhappy marriage is common when there is already the mention of divorce. Divorce can be scary for some people and shouldn't be thrown around casually. If your partner suggests you get a divorce rather than seeking any marriage therapy, you will likely get depressed.
Related Reading

: 

10 Most Common Reasons for Divorce
5 helping tips for people facing depression in marriage
Giving up is the easiest step you can take in a depressed marriage. However, there are strategies you can employ to get the bubbles back into your relationship. Here are some productive ways to deal with depression in marriage:
1. Highlight the issues
One way to feel less depressed is to write down the issues that make you unhappy. Do you and your partner fight over the kids? Do you argue when it comes to your in-laws? Do they complain about the food or the way you dress? Assess all the times you had a fight and the reasons behind them.
2. Identify strengths and weaknesses
It's easy to see nothing but the weaknesses that have crippled your marriage. Nonetheless, there are certain strengths you might be overlooking. Common weaknesses in a marriage could be:
Aggression

Impatience

Substance issues

Addiction issues

Lack of responsibility

Lack of understanding
While, the stronger factors could be:
Understanding

Respect

Supporting each other

Standing up for each other

Kindness
Based on the above, you can work together to develop a working plan to reduce contempt and unhappiness in your marriage.
3. Be mindful
Mindfulness is the practice of being aware or conscious of your feelings. It also lets you know how you feel at a particular moment and why you accept your feelings and thoughts without judgment or analysis.
As you practice mindfulness through a breathing exercise, you become more in tune with your thoughts and feelings. Also, you will learn to observe your thoughts, deal with uncomfortable thoughts and emotions, and then manage them accordingly.
4. Take care of yourself
Paying attention to yourself has a way of improving your decision-making skills. Unfortunately, depression in marriage can make you forget the basic act of getting out of bed or going out to have fun. If you wish to solve this, practice self-care. Tips for caring for yourself can include:
Going to a hairstylist

Buying new clothes

Hanging out with family and friends

Doing things you enjoy

Dressing up nicely

Eating healthy
5. Go for therapy
Sometimes, your effort to treat depression in marriage may not result positively. In that case, you should seek professional help. Marriage therapy can help you and your spouse identify the issues causing problems in your marriage. Also, it can help you to control your emotions.
Can an unhappy marriage make you depressed?
As we have discussed in detail, an unhappy or unsatisfied marriage can make you feel depressed and miserable. A marriage demands both individuals to work towards building a healthy partnership over time. If, at any point in time, that partnership breaks, it can leave serious effects on the people involved.
Find a way out of it
This article has explored common reasons you feel depressed in marriage and the signs you might experience in an unhappy marriage. Notably, it highlights tips you can use to improve your marriage and mood.

Marriage is a great and lovely institution. It helps partners grow and be better individuals. However, you might sometimes feel, "my marriage is making me depressed." Feeling this way tells that there are underlying issues causing dejection in your marriage.
Share this article on
Want to have a happier, healthier marriage?
If you feel disconnected or frustrated about the state of your marriage but want to avoid separation and/or divorce, the marriage.com course meant for married couples is an excellent resource to help you overcome the most challenging aspects of being married.
More On This Topic
You May Also Like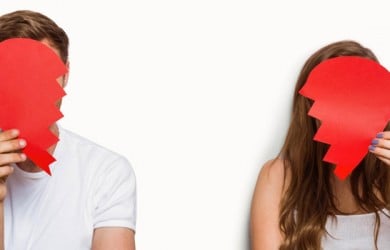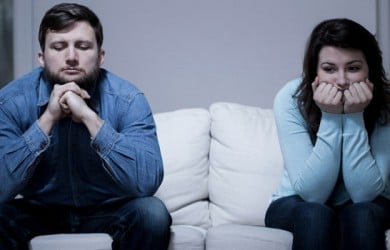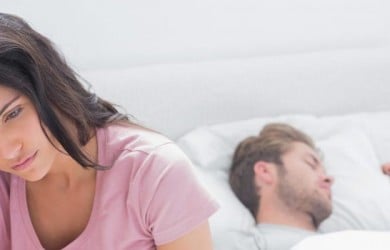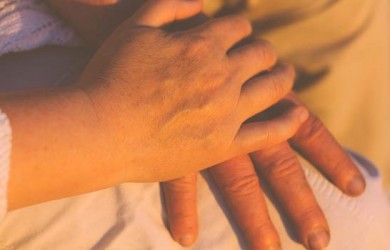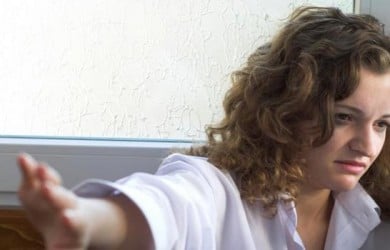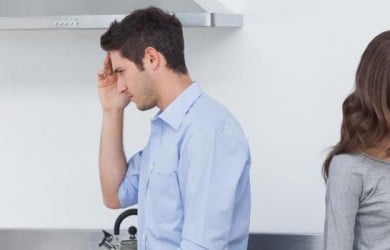 Popular Topics On Marriage Help